Let's be honest, today's music industry is oversaturated with music that exists only to objectify women and cry wolf as to the same old relationship problems two individuals have. Every week there's a new artist that comes out of the woodwork, who often has a manufactured brand.
As a Millennial, it's hard to keep up with most of today's new artists, no thanks to the digitization of music and streaming platforms like Spotify, Apple Music, Soundcloud, and of course, YouTube. But there's one name that every Millennial my age will never forget.
He's the king of Dutty Rock, Mr. Sean Paul. Never in my wildest dreams would have I anticipated ever coming face-to-face with the Grammy Award-winning Jamaican dancehall artist, but boy was I surprised when the opportunity presented itself. Growing up as a Paul fan with his hit tracks of "Get Busy," and "Gimmie the Light," has really helped frame the growth and transformation of dancehall music and reggae music over the course of the past 30-years.

Hell, I remember back in 2011, when I was studying abroad on the Semester At Sea program, where I had just arrived in the country of Dominica (no, not the Dominican Republic). As soon as we had arrived, rapper Nicki Minaj released the fan-favorite album, Pink Friday. You better believe tracks like "Blazin'" and "Moment 4 Life" were the top tracks throughout our three-month adventure.
What's even more badass, was that as we went to many of these international destinations, every bar and/or club we hit up, you better believe artists like Minaj and Sean Paul were the most requested songs, by us (Americans) and island locals.
Branding today is essential, regardless of whether we are talking about the entertainment industry or the real estate industry. For as many artists out there, I have never heard a negative thing about Paul, to which I shared with him.
Fans of Paul know that his record label, Dutty Rock, was also named after his second studio album of the same name. "The Dutty Rock album came out in 2002, and it was the biggest album, selling 6 million copies that year," Paul told CelebMix.
"That album definitely put me on the international level. From there, I was producing and decided to call my production team, Dutty Rock Productions."
But what is the meaning behind the name "Dutty Rock?" There are two meanings behind the name of both the production label and the track.
"Dutty Rock" means 'big diamond," Paul explains. "Like a big, dirty rock, a term that we often describe ourselves out in Jamaica."
Additionally, the name stemmed from the crew Paul came from, called The Dutty Cup Crew. "It was a bunch of kids I used to go around with and DJ on a mic, for different dances. We called ourselves The Dutty Cup Crew because of burning the chalice, or the cup of the chalice which was dirty. It was based on smoking weed. I thought that Dutty Rock would be big enough to sell diamonds, which was my way of saying that I was a 'diamond in the rough.'"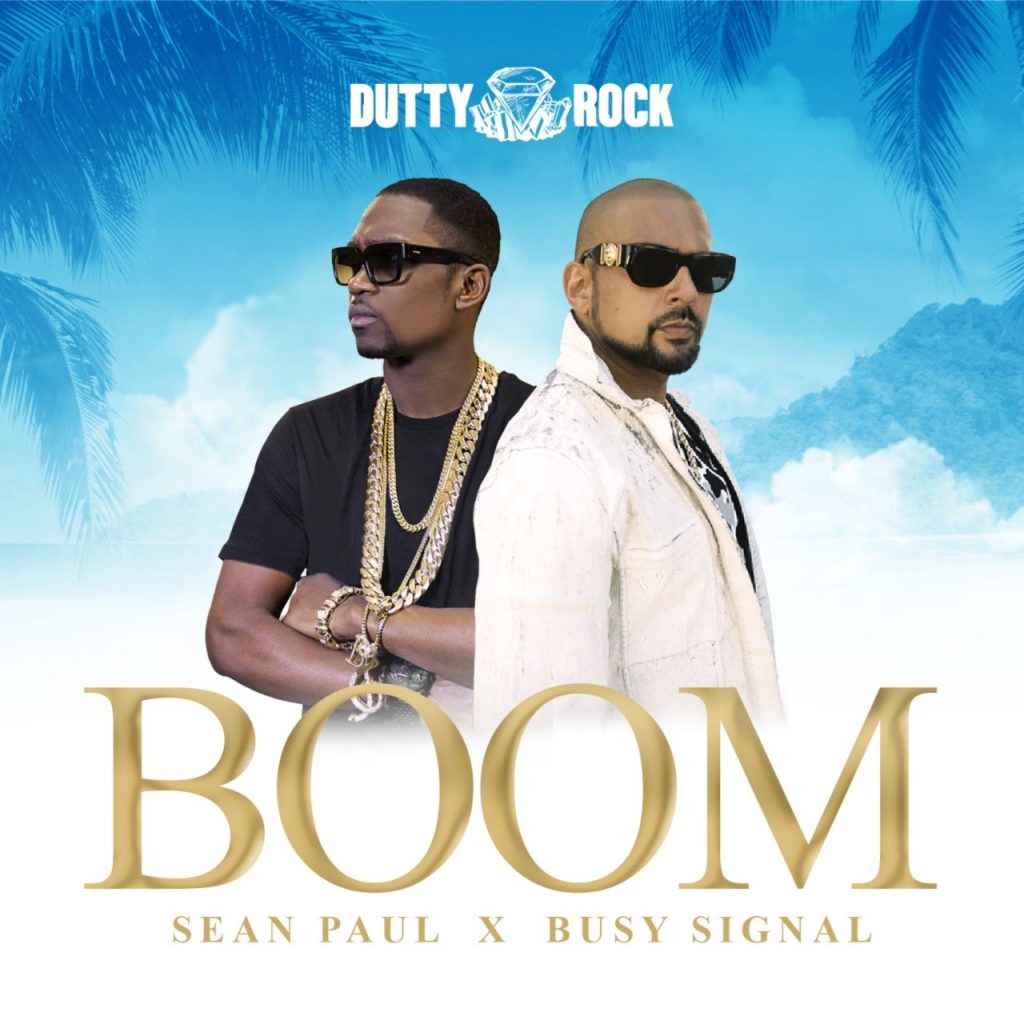 One of the tracks on Paul's upcoming album Live N Living, is "Boom," which features Busy Signal. The duo mesh extremely well together, delivering nothing short of a high-energy performance and exactly what dancehall fans expect from Paul's international beat.
'Lionheart' Keeps to a Healthy Music Culture
One of the tracks to look out for on Paul's upcoming album is "Lionheart," which according to the Jamaican rapper, started off the album's entire vibe.
"That song came about because I was in an interview and said something along the lines of 'clashing', and everybody who was from the genre who really loves to clash, came down on me like a vampire, responding with, 'yo, what are you saying? What are you doing?'.
And I was like, 'I don't have my own opinion? I'm saying that when we clash, we sharpen each other's skills, for sure, that's great, but also we divide our genre. I've seen music execs come down here year after year, asking me who the top people in the genre are, this guy or this guy? They're like, 'oh wow, but their numbers aren't that strong, can we do something like that?'
I say, 'no.'
Even though it's a major part of our culture, some parts of culture just ain't good. Not everything people did years ago is the right way to do things now. Things have evolved since then. When I came into the business, I didn't think I needed to clash with anybody, and sticking with songs about women and dances, that made me feel happy and gave me a great feeling. So, I broke in Jamaica by not clashing, and broke internationally by doing the same thing, by not clashing with any artist, or attempting to destroy another artist's reputation. People like Shaggy are not paying attention to issues of clashing and still having success abroad, bringing in great, needed numbers to the genre in views. It's all loyalty. With that being said, it's been a good look to show people that 'yo, we don't have to clash like that. That's what "Lionheart" is about. So when people ask me why there are no verses, to which I say, it reminds me of clashing. I can do what I want to do, and the fans who want to follow me, can follow me. I don't have to do verses, which sparked up a lot of crucial juices for me."
Let us know your thoughts on Sean Paul on Twitter @CelebMix