John K recently surprised the world with a new version of his track 'if we never met' featuring the incredible Kelsea Ballerini. The collaboration, released in mid-January, now has nearly 20 million streams on Spotify alone. Fans of both singers are enjoying this duet from around the world and genuinely connecting with it on a personal level. Through their thoughts shared on social media and the track's vastly growing popularity, it is clear that this hit has not yet reached its peak. In an exclusive interview with CelebMix, John K opened up about the duet, fan support and more.
You have a brand new version of your single "if we never met" featuring Kelsea Ballerini. What can you tell us about that collaboration? Did you always picture it being a duet?
Always. When we wrote 'if we never met' I always felt like it needed to show the other side of the story. I remember talking to my team about who we wanted on the song and Kelsea was in the very first conversation, so to see it actually happen was pretty amazing. She's perfect for the song because she's a true lyricist and storyteller with a distinct and incredible voice. I felt like her verse really completed the whole story.
What was your reaction to its incredibly positive and successful response yet again from fans? It currently has over 18 million streams on Spotify alone!
It's so exciting to see the streams add up and I really love reading through all of the messages and comments. It's been nothing but positivity. So many of the fans will write to me and share their own stories about meeting someone who changed their life, or even just tell me how much the song means to them. It really is such a humbling feeling and I'm so thankful for every fan and every stream.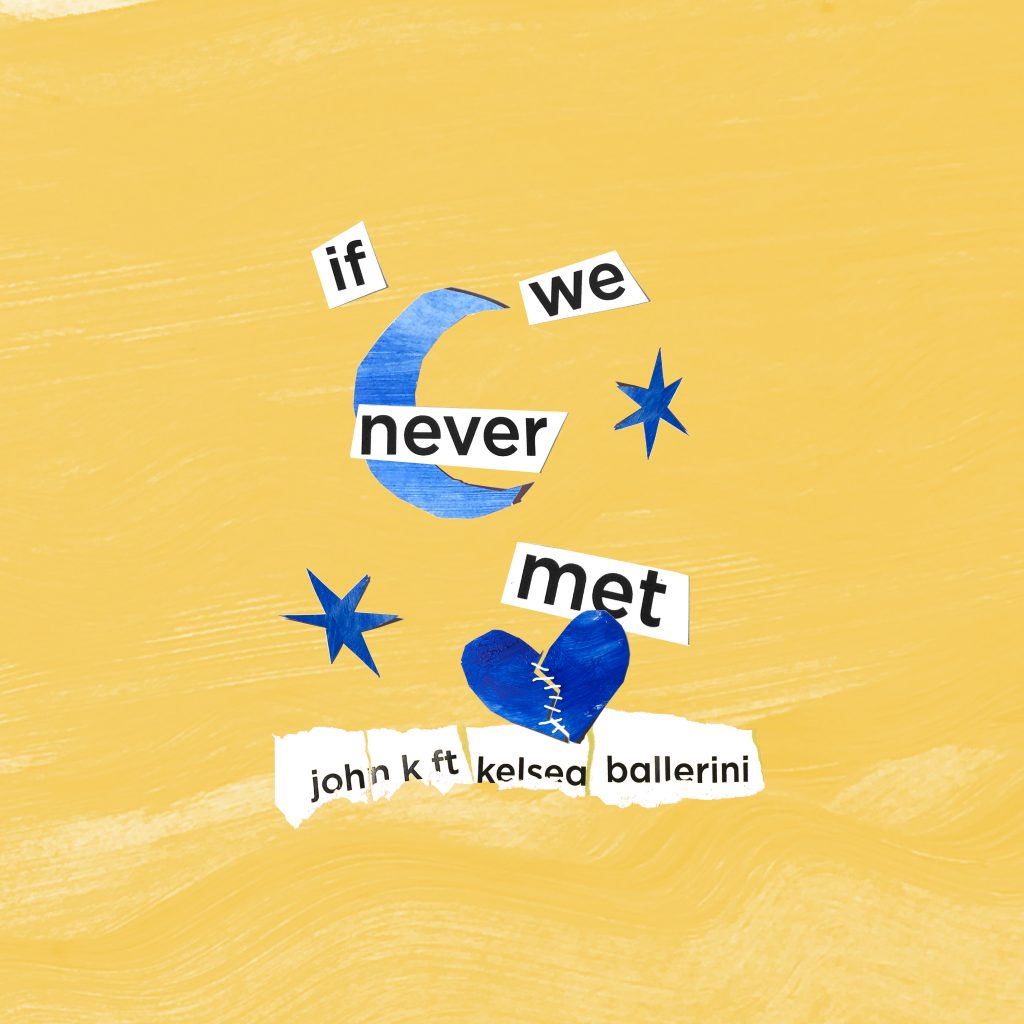 Speaking of collaborations, is there anyone else in the industry who you would like to work with soon?
A Jon Bellion collab would be a dream.
You had the chance to perform on the Today Show recently! What was that experience like?
It honestly felt like home! Hoda and Jenna have this calm and confident energy that makes you feel very at ease on set. We were super pumped to have been able to pull off a performance with no background tracks— just a room of musicians having a ball performing this song. Pretty surreal that we've been on the show twice in less than 3 years and I haven't even put out an album yet!
Fans of you just can't seem to wait for new music…they are so excited. Is there anything you can tease in terms of new tracks coming out in the near future?
Tell them it's so humbling to hear they love me, but i love them more. They're not going to have to wait much longer for new music…not even 6 months!
What are your goals as an artist for this year?
I really can't get enough of the live performances. We recently played a sold out show in New York City and the energy in the room was so contagious and real. I love seeing people in the crowd singing along, so this year my goal is to get more music out and get more shows on the calendar. And drop the album!!
If you could share one piece of information about you to new fans, what would it be and why?
Something to know about me is that I'm a big believer in how balance is the key to everything. I am laser focused on my craft, my team, my goals — but also feel that it's equally as important for me to just clear my mind and love on my dog some days. The balance is what I attribute as the reason the music has been as relatable as it's been.
Follow John K on Instagram and Twitter.
Listen to "if we never met" here.