If you're looking for a fresh new addition to your playlist, then look no further than the music of rising singer-songwriter Riley Clemmons.
Blending a contemporary Christian-pop sound with relatable and heartfelt lyrics, Nashville-native Riley is a captivating artist who grew up surrounded by music. Inspired by gospel and church music, as well as iconic artists including Whitney Houston, Adele, and Alicia Keys, Riley began writing her own music at the age of 13.
Now aged 20, Riley is signed to Capitol CMG and has already made big waves in the music industry since releasing her debut single 'Broken Prayers' in 2017. With a self-titled debut album under her belt, as well as a string of singles and a Christmas EP, Riley's upbeat and empowering music has resonated with many, including over 800,000 monthly listeners on Spotify.
Riley's latest single, 'Over and Over', continues to highlight her incredible gift of bringing light into the world through music. The track also caught the attention of country star Lauren Alaina, who recently hopped onto a stunning collaboration of the soulful song. With the track soaring by the day, it's not hard to see why Riley Clemmons is one of music's most exciting talents.
We caught up with Riley to talk all about 'Over and Over', songwriting, Nashville's influence on her sound and much more.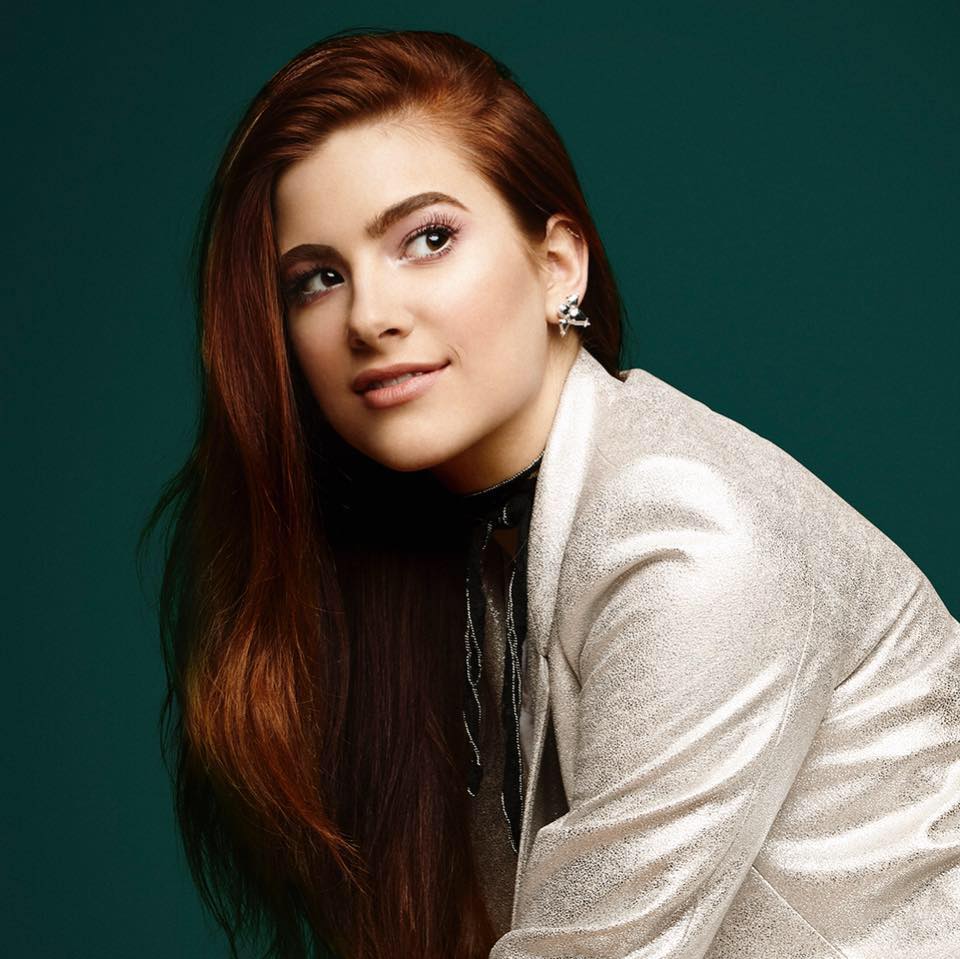 Hey Riley, how have you been keeping during this difficult time?
Truthfully, it's been a massive change, as it's been for so many others. Considering all, I've had time with my family and time to get quiet, which has been really lovely. It's hard to sum up the feeling of the last few months, but I've been in a position where I've been lucky enough to find a lot of light throughout it. I'm grateful for that.
In the middle of it all, your latest single 'Over and Over' has been thriving! Can you tell us about the inspiration behind the track?
The song has definitely taken on a new meaning over the past little bit. The heart of the song is gratitude… finding beauty and grace in the idea of forgiveness and love… finding joy and love in something as simple as the gift of a sunrise.
The track is full of poignant and powerful lyrics, but is there a particular lyric which stands out as a favourite of yours?
The bridge … "In every sunrise, I find another reminder of how much you love me. / For all of this lifetime, you'll never get tired of chasing my heart."
We love the music video you've released for the song. What was it like filming the video at home and having full creative control over it?
Creating this homemade video was another way of finding light in a seemingly entirely dark time. For so many people, life has changed so rapidly. People are being pushed to learn to work and live in new ways. In a similar kind of way, a cancelled video shoot with my team resulted in learning to create content in a new kind of way from home – with just my family while in social isolation. I had the most amazing time getting to capture more organic footage with some of the people I love most, getting to share home videos, and never-before-seen behind the scenes footage. It was a learning process, but I loved every second.
Lauren Alaina recently joined you for a remix of the track. How did the collaboration come about?
My team and I were in talks of finding someone to bring in for a duet version of this song. I remember getting a call from my manager where he mentioned Lauren as a possibility … immediately it was an obvious yes from me. You cannot imagine my excitement when she and her team were also interested in the project.
What was it like working with Lauren and what do you think she brought to the song?
She is a beautiful ray of talent and light… genuinely the most incredible talent and spirit. She brought so much strength, grace, and beauty to this song. The emotion behind her vocal is truly striking. It was an honor to work with her.
A new RUSLAN & Julie Lov remix of 'Over and Over' has also just been released. How did the remix come about and what do you think of the end result?
I have forever been such a fan of RUSLAN & Julie Lov. I've had the opportunity to work with them before, and I knew that I wanted to bring them in on this project for the remix. They brought such a new energy and feel to this song. To me, capturing a feeling is one of the most powerful ways to approach music, and they definitely nailed it.
I think your music is so captivating and often comes with an important message. What do you hope that listeners take away from your music in general?
I hope listeners walk away with renewed strength… with a feeling of hope. I hope they walk away knowing they are never alone. I hope they feel the love inside of the music. The list goes on… music is such a powerful communicator.
Obviously the global situation is a little unpredictable at the moment, but what are your future plans in terms of new music? Are you currently working towards a new album or EP?
New music is in the works and coming so soon. Stay tuned!
What inspires you when it comes to writing music and do you have a go-to method when it comes to songwriting or does it depend on the situation?
I usually pull inspiration from where I least expect … driving, exercising, the shower. From there, I voice memo the melody, lyric, or phrase I'm hearing and take my voice memos to the studio to write. Sometimes, I'll sit down at my piano at home and write a song in its entirety. Sometimes sitting in a room with a producer or writer will bring out the song. It just depends.
Have you found the isolation period beneficial in terms of writing new music? Have you found it easier or more difficult to be creative during this time?
Honestly, a solid mixture of both. I've written a lot of new music over the past few months. Some aspects of isolation simplify writing in a lot of ways. Other aspects create new challenges and creative roadblocks. It's taken patience. Every day is different.
Having collaborated with Lauren, which other artists would you like to collaborate with in the future?
Where do I even begin?! There are so many incredible artists, writers, and talents. It definitely depends on the project, but I'm most definitely open to collaboration.
You grew up in Nashville, the home of country music and probably one of the most inspiring creative hubs in the world. How has Nashville and the music you grew up listening to there helped to shape you as an artist?
I think being in Nashville, surrounded by a wide variety of music, artists, and creatives at a young age was powerful in informing the concept that those types of jobs and work are attainable and real. I was surrounded by gospel, country, pop, bluegrass… as I began writing, I found that I was influenced by such a mixture of genres and voices. To this day, I still find much of my roots traced throughout my music and writing.
What are your hopes for the future in terms of your music?
I want to keep writing honest music and telling my stories through the songs. One of my biggest hopes is that the music continues to find the people that need to hear it.
Thank you to Riley Clemmons for her time! Keep up to date with her via Instagram and Twitter.
'Over and Over' is out now.
Let us know your thoughts on Riley Clemmons and 'Over and Over' on Twitter @CelebMix