Sarah Michelle Gellar is somewhat of an icon of both the small and big screen, with notable roles including the hugely popular TV series Buffy The Vampire Slayer, as well as Ringer, I Know What You Did Last Summer, Cruel Intentions, The Grudge and Scooby-Doo. And now Sarah is lending her voice to the Inhaler Tales, teaming up with pharmaceutical company Teva to raise awareness of inhaler misuse in Asthma and COPD.
Sarah is the voice of a talking pink inhaler, addressing doctors about the problems with improper use of inhalers by patients.
"I was diagnosed with asthma when I was a kid, I honestly don't remember a life without it. so I know the impact respiratory disease can have on your life," The actress and producer tells us when we had a chat with her over zoom about The Inhaler Tales. "My mother was asthmatic as are now both my children, so it's something I'm really familiar with and have lived with for as long as I can remember. As someone who is asthmatic, I think the topic is really important."
.A recent survey1 of asthma and COPD sufferers done in collaboration with Teva and the Asthma and Allergy Foundation of America found that only 45 per cent of respondents are using their maintenance inhaler as prescribed, and almost 60 per cent are overusing their rescue inhaler.
"With most diagnoses you get medicine and it says take this pill four times a day, with food, with water. You know how to do it. But with this, it's like you go through all the trouble of getting the diagnosis but then you are not utilising the treatment plan correctly. So your not getting the most out of what you could of life."
"I think you look at me they see I haven't let the physical job I do be affected by asthma. And the truth is the way to do that is by having a proper treatment plan."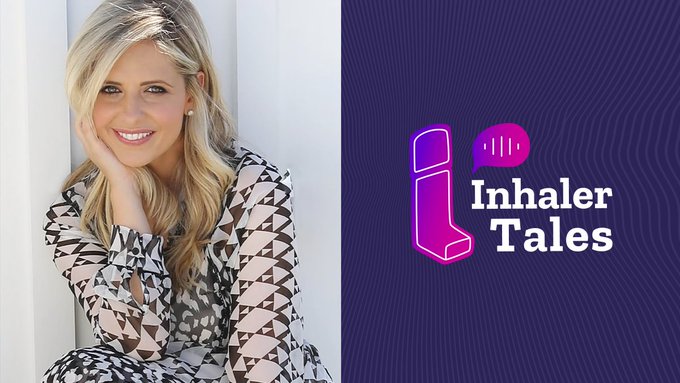 The same study found that 52 per cent had their ability to participate in outdoor activities impacted by their disease. Additionally, 41 per cent said that their disease impacted their family life and 57 per cent said that their relationships were impacted by their disease. Teva data on file. Survey Data. 2021. Statistics that Sarah finds heartbreaking.
"Less than half the people who are diagnosed are using their medication properly. We all have so much life to live. Especially in the last two years where we've really had to rely on telemedicine. And we've had to really be our own advocates and really explain to doctors what we are feeling, how we are feeling, then on top of that if we are not using it correctly. It's hard. It's like using machinery, you have to be able to administer it properly. I think that's why the technology of the new smart inhalers is so interesting. As information can straight to your doctors so they can better help you find the right treatment plan for you as everyone is different."
If she could give advice to anyone who struggles with the disease it's "communicate with your doctors. I was always taught to communicate with mine. People look at asthma as weakness, Oh I don't want to tell my doctor that I'm struggling to get air because maybe they will tell me I can't do something. And that's like the biggest misnomer I would like to clear up. Every person's treatment is individual but in most cases, you should be able to do most things. And I don't want people to avoid telling a doctor how they are feeling and communicating what they are experiencing for fear."
You can find out more about the campaign here: https://www.inhalertalesinfo.com/globalassets/inhaler-tales/resources/Inhaler-Tales-Patient-Fact-Sheet.pdf