The Overtones are Multiplatinum selling artists, who have a perfect mix between classical and their own original style, which makes them unique as artists. Mark, Darren, Jay and Mark will be hitting the road on another tour, which will see them stop at venues like the Bridgewater Hall in Manchester, celebrating 10 Years of releasing music in the industry.
After the year we have all had, 2021 is hopefully set to be a massively amazing year. The Overtones tour is one of those.
We got to chat to Darren Everest from The Overtones and ask him all things about the tour, and music.
We know you are going on tour next year. What are you most looking forwards to about touring again?
We just want to get out in front of our fans again and just make them smile, sing, and dance. Our shows are known to be one big party. People come along, have a few drinks, forget about all the worries and stress going on in the outside world and kind of, you know shut off for an hour and half and have a great time. So I think everyone's in need of that more than ever what with this last year. Yeah, we just can't wait to get on stage and whatever next year and put a smile on everyone's faces. It's much needed.
What can we expect from the tour next year?
Well, like I just said everyone's gonna bring their dancing shoes and everyone will be up. Standing up, dancing, singing in the aisles and erm, not listening to the stewards telling them to sit down. Do you know what we're just going to have a great time. We promised this would be our best ever show. We've all said that and we're looking forwards to fulfilling that commitment and giving everyone a good night, cause it's much needed.
What is your favourite thing about touring?
Touring has always been the frontline of what we do. It's great being in the studio and making an album that we're proud of, but the most fun part is taking that on the road and performing it in front of fans. I think when you think of the best part of our job it's definately being on stage in front of the fans and doing what we do best, which is putting on a great show.
What would you say an average day on tour like?
Probably a 4 or 5 hour drive normally on the tour bus. We stop for about 3 or 4 coffees. We get to the venue, we do sound check. We go backstage, have dinner. Chill out for a bit and then get on the road. Have a glass of wine afterwards. Then you go to your hotel, wake up, and then you do the same again. It's a bit like Groundhog Day, but the best possible Groundhog Day. If you know what I mean. It's nice to have a routine for the few months, we're on tour. Yeah, the family is amazing, we have a big touring family from catering, to the bus driver, to, you know, the band. So it's great, we all get one so well, and we can't wait to get back together every year.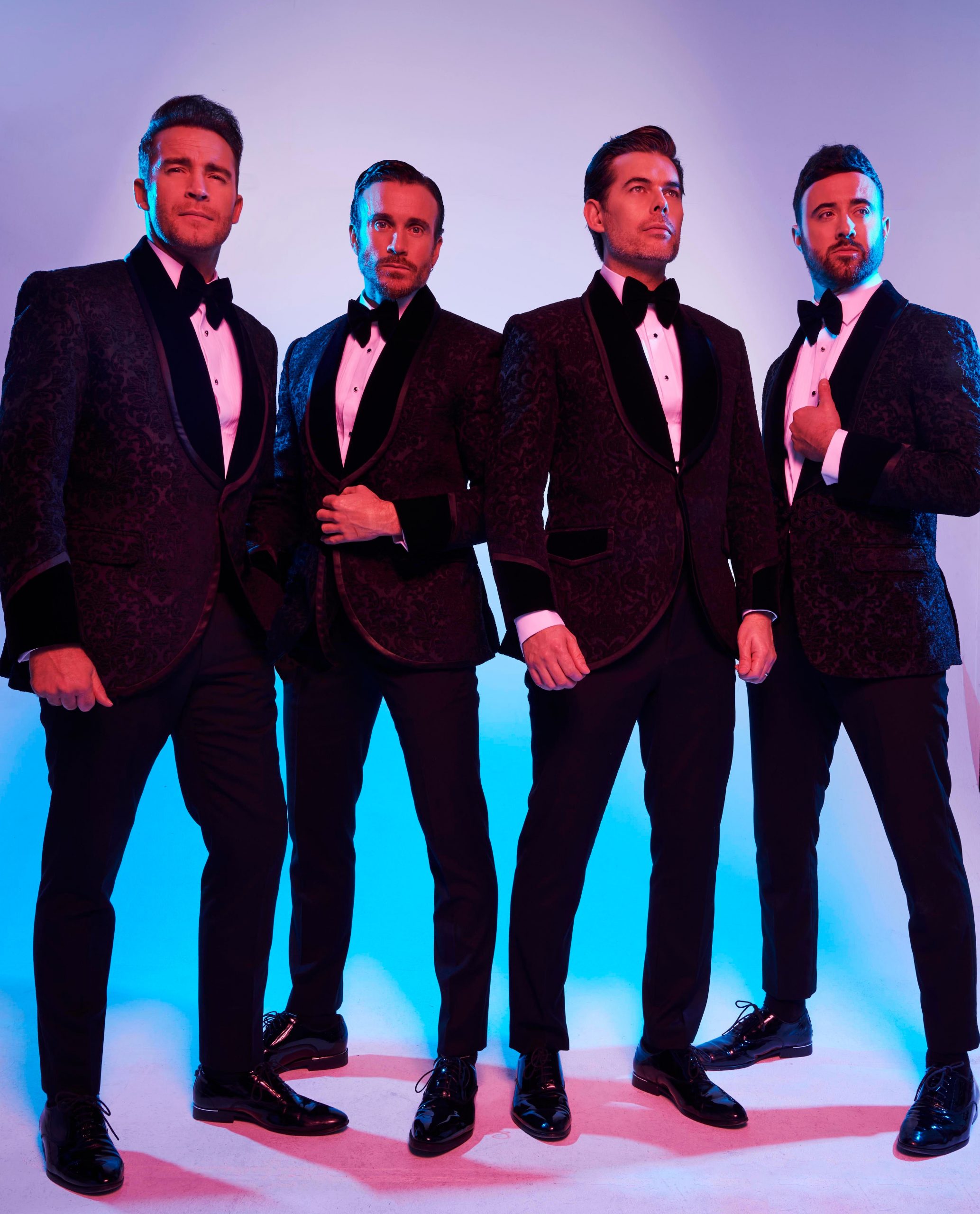 What is your favourite thing about music?
My favourite thing about music is how it makes you feel. It can give you a whole array of emotions. If you're feeling down, if you're feeling a bit blue, if you're stressed, you know, there's tunes you can go to. Put them on and instantly, you just feel better. It's so powerful, I think music is so powerful. I mean sometimes you don't really know the impact it's having on certain people. You know, we get emails, letters and DM's saying like, 'oh, i've put on this or that song of yours and it's really made me smile today and helped me get out of the rut I'm in etc… etc. So never underestimate the power of music.
So we all know, we have all had a tough year this year. So, what have you been up to through all the crazy Lockdowns that have been happening?
Yeah, it's been a bit mad. I mean the weather was good in the last Lockdown. It's not so good now, but do you knos what? We have been lucky enough to keep working and making the album. Because we can get together in our own bubble, because we work together. We're using the studio a lot and yeah it just gave us a chance to really focus on the album. I mean that's the positive, that there was no rush. I mean we had to delay everything, due to the Pandemic. You know, we was meant to be touring this year, releasing an album. But everything got delayed till next year. It just gives us time to really focus on it and make the best possible album that we can, so yeah I'd say that's what we've been focusing on.
What is your favourite song that you and the Overtones have released?
We put out a song during Lockdown. 'You to me are everything's, live version from our tour last year and that's the song that I love performing live, I know the boys do as well. Because instantly you just feel good, you're smiling, the fans are smiling. It just eases you into a show and it's just feel good. In the video for the single, we got all the fans involved. So yeah, you can see them all the video, so it was really nice. It was really emotional, there were NHS workers that got involved and people on the frontline. Yeah it was just really nice. Even our parents got involved and made an appearance in the video. So it was just a nice kind if family vibe.
Finally, What advice would you give to anyone who wants to get into the music industry, so like aspiring artists?
I'd say, just reach for the stars. Don't listen to any negativity, and if it's something you really want to do just work the hardest you can. I think anything is possible to be honest. I always used to get told that, 'oh you know, get a real job. You're kind of reaching for the impossible'. But luckily I had a circle around me of family and friends that made me believe that anything is possible. Yeah, you've just got to focus and see the light at the end of the tunnel.
Thankyou for chatting to us today.
Yeah, no problem.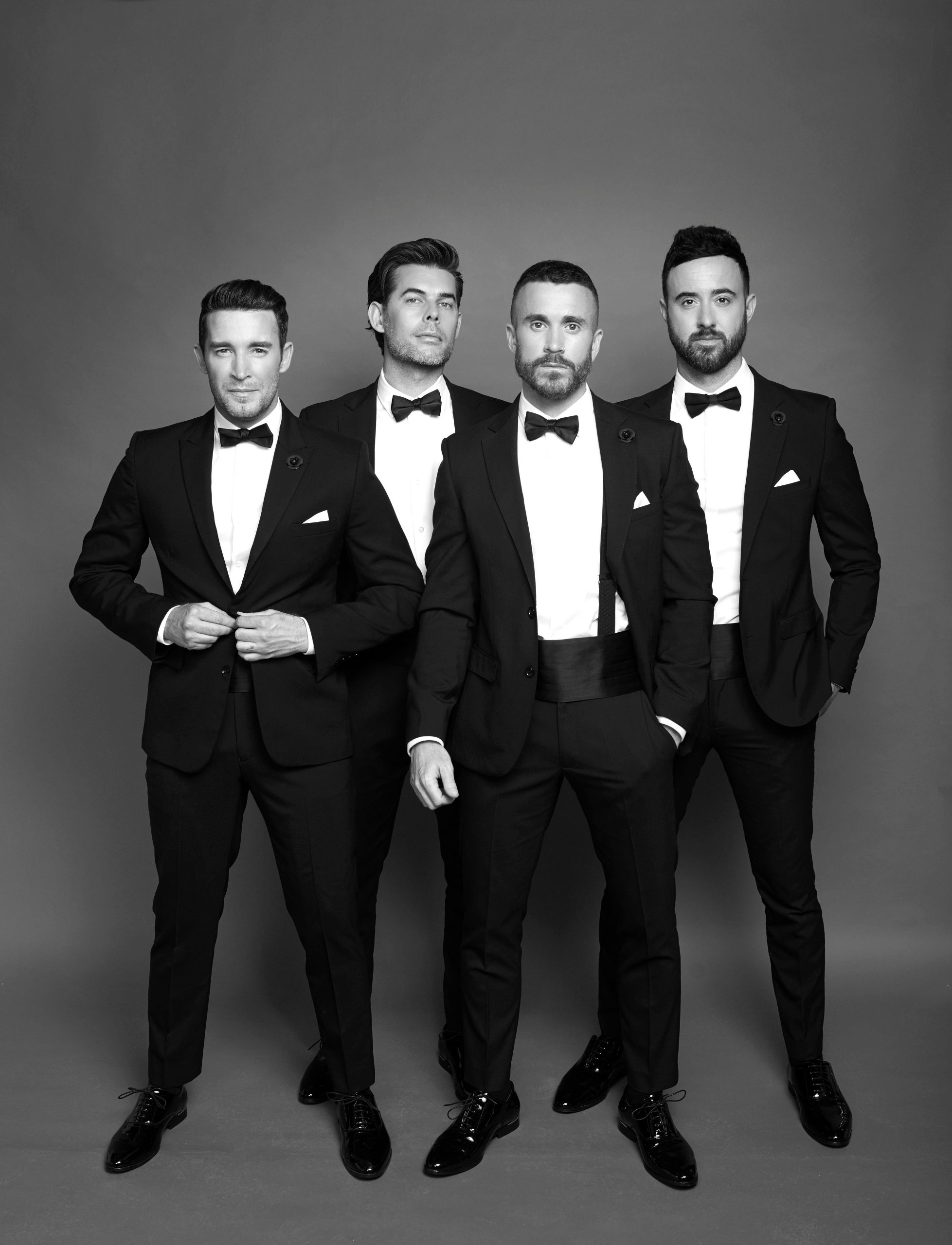 THE OVERTONES 10th ANNIVERSARY TOUR DATES 2021:
9TH Nov       Halifax, Victoria Theatre 10th Nov      Llandudno, Venue Cymru 11th Nov      Scunthorpe, Baths Hall 13th Nov      Bath, The Forum 14th Nov      Bournemouth, Pavilion Theatre 19th Nov      Northampton, Derngate 20th Nov      Colchester, Charter Hall 21st Nov       Cambridge, Corn Exchange 22nd Nov     Birmingham, Symphony Hall 25th Nov      Worthing, Assembly Hall 26th Nov       Plymouth, Pavilions 27th Nov       Basingstoke, Anvil
28th Nov      Bexhill, De La Warr Pavilion 30th Nov      Manchester, Bridgewater Hall 1st Dec          Stoke, Victoria Hall
2nd Dec      London, Indigo 8th Dec        Glasgow, Royal Concert Hall 10th Dec      York, Barbican 11th Dec      Newcastle, City Hall 12th Dec      Sheffield, City Hall
You can buy tickets here: https://premier.ticketek.co.uk/shows/show.aspx?sh=THEOVERT21
Let us know what you think on twitter @CelebMix