The Brooks, the singing duo made up of identical twins Kyle and Josh, are instantly recognisable as contestants from the 11th season of The X Factor back in 2014; in amongst the legion of boy bands hoping to follow in the footsteps of One Direction and turn a spot on what was then the nations most watched talent show in to a chance at pop superstardom, there was something uniquely endearing about the identical twins. They sung well and dressed well (the bandanas they wore gave them a distinct look that made them more memorable than most of the others), and they oozed pop potential. A clean sweep of Yeses on the judging panel, that year consisting of Simon Cowell, Cheryl, Mel B and Louis Walsh, saw them advance all the way to judges houses, where they fell at the final hurdle before the live shows after performing Jar of Hearts for mentor Louis and guest judges Tulisa. Both of the boyband's who advanced to the live shows instead of The Brooks have since broken up, but the Brooks have been hard at working honing their voices and gaining the performing experience they lacked the first time around. Two years later, and with new music on the way, we caught up with The Brooks to talk to them about X Factor and everything between, and what the future has in store for them.
Hey Guys! It's been almost Two years since we last saw you on our screens when you made it to the X Factor Judges Houses – what have you been doing in that time?
Wow, it feels so long ago since we did the show, a lot has happened since then. We've been on about 5 UK tours, been touring all over the UK and most importantly been making the music.
Do you think you've changed much as singers and performers since your time on the show?
100%. We literally sit back and laugh seeing videos of us on the show 2 years ago. We were just two young nervous boys with no clue, no experience or confidence. We were thrown on the show at such a young age without performing really anywhere properly. Our voices were quite weak compared to now also. I think you could say we've changed a lot.
Is there anyone from the show you've kept in contact with it?
We keep in contact with so many people from the show, such as Only The Young, Concept, Stevie Ritchie and some of the Stereo Kicks boys, and a lot more!
The 6 chair challenge has always been a controversial stage of the show, with critics suggesting it's needlessly cruel for the sake of entertainment, but it has been confirmed to make a return this year.  As people who have not only experienced it but survived it, how would you describe your experience at the 6 chair challenge?
The 6 chair challenge is such a scary stage in the show. I would hate to be back in that position. On the night we filmed it and got the chair we actually didn't know we couldn't have our chair taken away as we were underage, and we were taken out of the building due to legal reasons with our age. It was hard not being there and wondering if we still had our chair. We remember being in the hotel with Charlie Jones waiting too find out, it was so scary and nerve racking.
The X Factor auditions kick off again soon – what advice would you offer to people thinking about auditioning this year?
Our advice for anyone planning on audition for the show would be just work so hard and be prepared for it. It's a very mixed emotions experience.
Looking back now, what's your fondest memory of being on the show?
One word…BERMUDA! That was such an amazing first holiday abroad to go on. We loved every second of it.
We all love Louis Walsh, but if you could have chosen one other judge from the show to be your mentor, who would it have been?
Louis is great, but if it could've been another judge, we would of chosen Simon or Cheryl. Simon clearly knows his stuff with having the biggest boy band of this decade One Direction. I think his experience and advice would have really helped us and been of good use to us. Cheryl finds us both very cute and I think it would be really funny with her as our mentor.
You seem like close siblings, were you ever worried trying to embark on a career as a band together might come between that?
Not at all, we count ourselves very lucky to have each other, as coming out of the same womb means the bond obviously helps us work so well and strongly. We know nothing would ever come between that, so there's no worry about anything.
Would you ever consider going back to The X Factor for a second try? Or perhaps even giving The Voice a go?
Probably not. We are happy where we are, and feel like things are just kicking off for us. We're working with some amazing people are are very excited, but you never know…they did tell us to come back two years later, which would be this year. You just never know what the future holds.
If you could go back and do it all again, would you? And if so, is there anything you would change about the experience?
If we could go back and do it all over again, we would, and we'd make sure we had more experience before we did the show. But in some way we're glad we went on there the way we were; I think people can see a big difference and journey, and that's what it's all about.
What kind of music do you think you'd like to make, and what other singers are inspiring you right now?
Right now the music we're making is Pop/RnB, with a mixture of dance and worldly music. We think people will love it! We love Chris Brown and Justin Bieber, they're very inspiring for us.
If there's someone reading this who's never heard The Brooks sing before, which of your X Factor performances of Youtube Covers would you say would be the bet first introduction to you?
The last two years we've been doing a lot of developing and working, and nothing has ever been released; no music, no videos. We never wanted to ever rush in to anything we weren't happy with. A lot of people wonder "What're The Brooks doing?", and in the last few months we feel like our project as developing artists and the whole duo has now started properly. Now we are ready to release music, do big shows and events, and now start growing fans and start this whole thing properly. We know people will see the change, but to see how our voices have changed I'd watch the Half of Me video on YouTube.
What does the future hold for you?
The future is looking so bright. With the advantage of being thrown in to the industry so young we've been able to take time to find our sound and grow as artists while still staying relevant, which we are very blessed to do. We are working on our first studio album and also have a summer vibe EP ready for release this summer, with a single! The songs on the EP are songs which reflect where we started and the journey we are on. We're very excited to share it with everyone!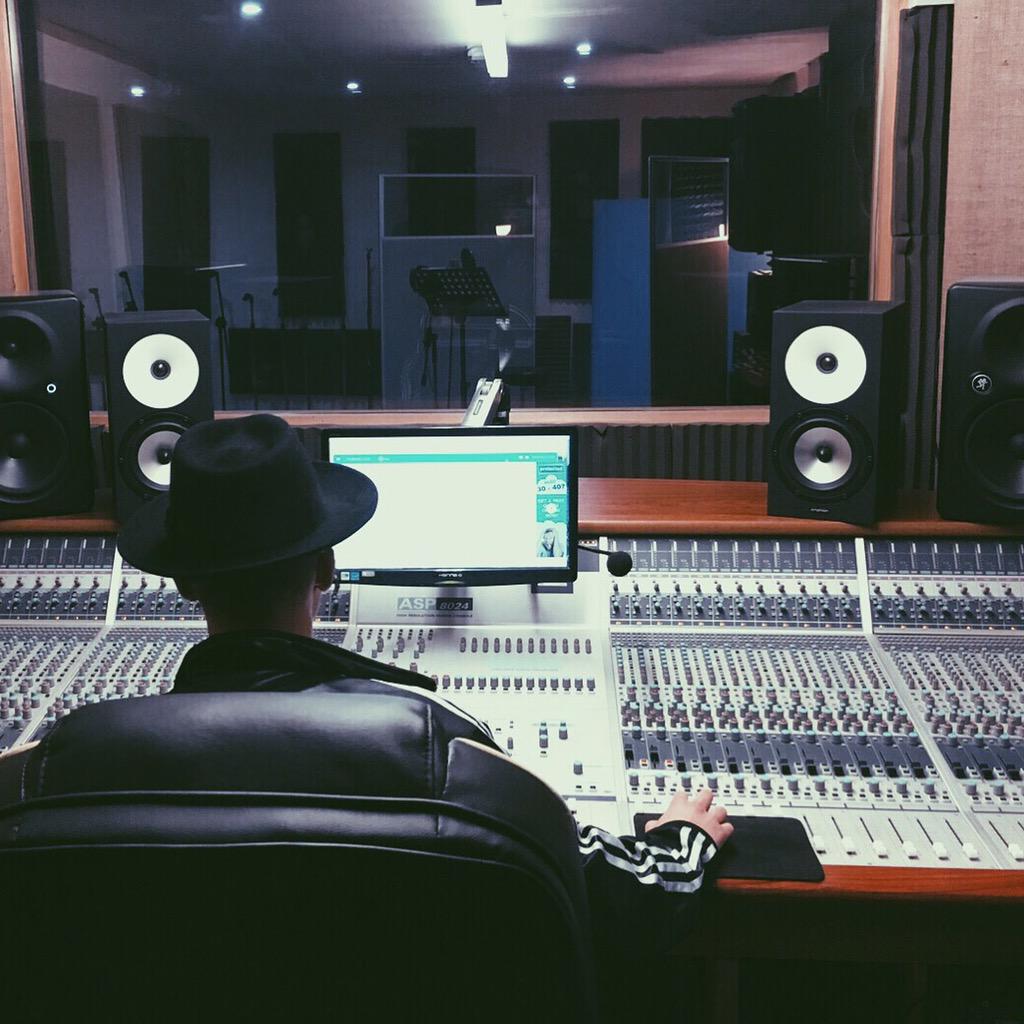 The last, and most important question, is this; you both were asked to go on Lip Sync Battle UK, which songs would you chose to Lip Sync too?
Urmmmm…that's a tough one! There's so many good songs to lip sync to. Kyle would choose a really cringe but cool song like Call Me Maybe by Carly Rae Jepson! It would be so funny with the actions and acting, can you imagine it?! Josh would probably choose What Do You Mean by Justin Bieber because he loves it so much!
We'd pay good money to see 
that 
Lip Sync battle, and can't wait to hear what the boys have in store for the future. Their cover of Rihanna's 
Half of Me 
is an unexpected but brilliant choice of song, and has a little twist in the middle that comes as a nice surprise to people listening to it for the first time, and in contrast to the eclectic range of music the boys sang on X Factor, the Rihanna
cover better demonstrates the kind of music The Brooks could release, and the kind of artists they have come to be in the last 2 years.
Make sure you follow
The Brooks
and
CelebMix 
on Twitter to be the first to hear when their new music is coming out, and for your daily dose of Celebrity News!