We recently caught up with singer/songwriter Lainey Wilson for a chat all about her fantastic new album 'Sayin What I'm Thinkin'.
How would you describe 'Sayin' What I'm thinkin'? 
I would describe my record as honest and true to my core. It's exactly what I want to say and how I want to say it. "Sayin' What I'm Thinkin'" stands for being honest with yourself and being unapologetically you. There is a crazy sense of freedom that comes along with honesty.
What song off the album would you tell people to listen to if they wanted an introduction to you as an artist?
I would say LA is a good introduction to me as an artist and my personality. I think it gives the listener a good idea of where I'm from and why I am the way I am. Once you hear my story through the lyrics of LA, I think it gives the rest of my music a little more context.
Which track were you really excited about when you heard the final version?
Well every single song on this record is like my baby and I've heard picking a favorite child is impossible.. but if I had to chose one that I was most excited about when I heard the final version it would be Rolling Stone. I felt like the production took me on a journey. Somehow my producer, Jay Joyce, can take a three minute song and make it feel and sound like you just watched an hour and a half long movie. Rolling Stone has this gritty, western sound to it that makes my soul feel something.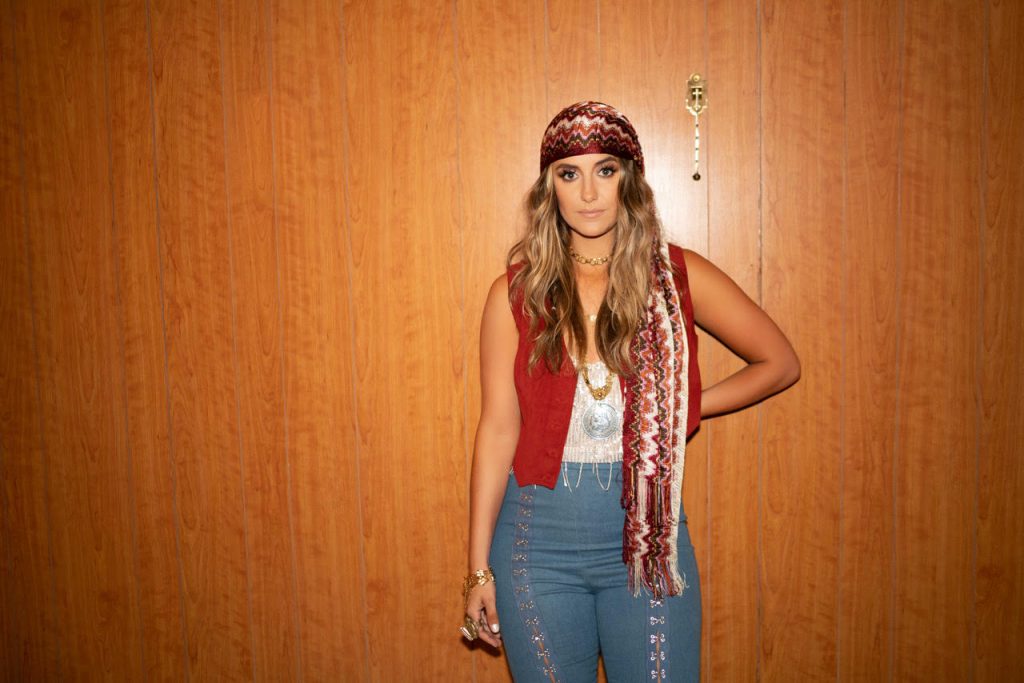 When things get back to normal do you plan to tour the album?
Heck yes. I feel like the record has a little bit of everything for everybody. It's got a sassy side, a drink a beer side, an empowering side, a reflecting side…I'm so excited to share this music live with crowds of folks.
Which song(s) are you looking forward to performing live?
Pipe! While we were recording Pipe, we honed in on the desire to have listeners play this specific song and feel like they were at a live show. So I think it's gonna go over really well in front of a music loving crowd who is ready to have a good time.
What plans do you have for the rest of the year?
We have all kinds of plans. Shows are cranking back up here in the US and we are pumped! I'll be on the Jason Aldean tour with HARDY this fall too. I write pretty much everyday I'm home in Nashville between shows and plan on recording more music sometime this year too. 2021 ain't ready!
Let us know your favourite track off Lainey's album, on @CelebMix!