Ruthless Women is the latest release from best selling author of The Thunder Girls, playwright and superstar agent Melanie Blake. And it's arguably one of the best books you will read this year. Melanie was lovely enough to clear some time in her rather hectic and demanding schedule to have a chat with us.
"From the first-page Ruthless Women is a rollercoaster, fireworks explosion, runaway train mega-monster, from the moment it starts." She tells us over the phone. " I never intended to write another book, The Thunder Girls was it for me. That was my baby. I thought I'd just be a one-hit wonder after it went to number 1 and the play was a box office smash, and that was ok."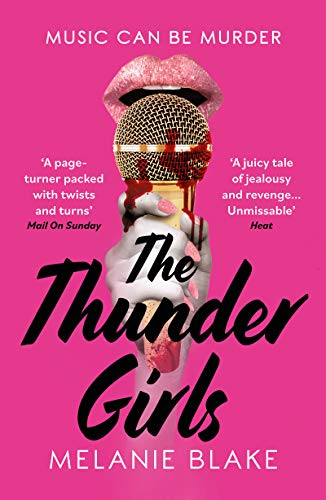 "Then in February last year the arts industry just shut down and I had nothing to do, and I've never not worked. From the age of 13, I've worked none stop. Nobody rang. Every soap, every show was closed. And I had nothing to do and I've never had nothing to do in my entire life. So for seven weeks, 16 hours a day I wrote this book and I had, had this book in my mind for years and I had previously discussed it with my previous publisher who laughed at me and said it was a ridiculous idea. But I wrote the book and it's so clever as everything links together in the plot It's so clever, everything just works."
Ruthless Women takes readers on a wild ride behind the scenes of beloved TV drama Falcon Bay, beamed globally to millions three days a week from its picturesque location in the Channel Islands. But even in this beautiful coastal spot, tensions swirl. Once one of the world's most popular soap operas, but now with ratings and syndication at an all-time low, the production has been sold to an American businesswoman, beautiful and malevolent Madeline Kane, the new network owner who arrives on the tiny island just off Jersey, determined to do whatever it takes to get the show back to number one.
Writer Farrah, star Catherine and producer Amanda are the driven, ambitious women who keep the show on the road. But Farrah is losing episodes to the network's lead male rival, Catherine is terrified of the public falling out of love with her and Amanda's evil husband Jake, vice president of the network, is plotting to get his own wife kicked off the show.
As the dawn of a new era begins, cast and crew turn against each other with loyalty, decency, and trust, replaced by scandal, betrayal, and an outrageous ambition to survive.
In a true battle of the sexes, these women will do anything to stay on top. But can they team up to bring down their male rivals? Or will jealousy, betrayal and revenge tear their long-held friendships apart?
As the story reaches a climax so shocking readers will be talking about it for decades, one thing is certain: only the most ruthless woman will survive…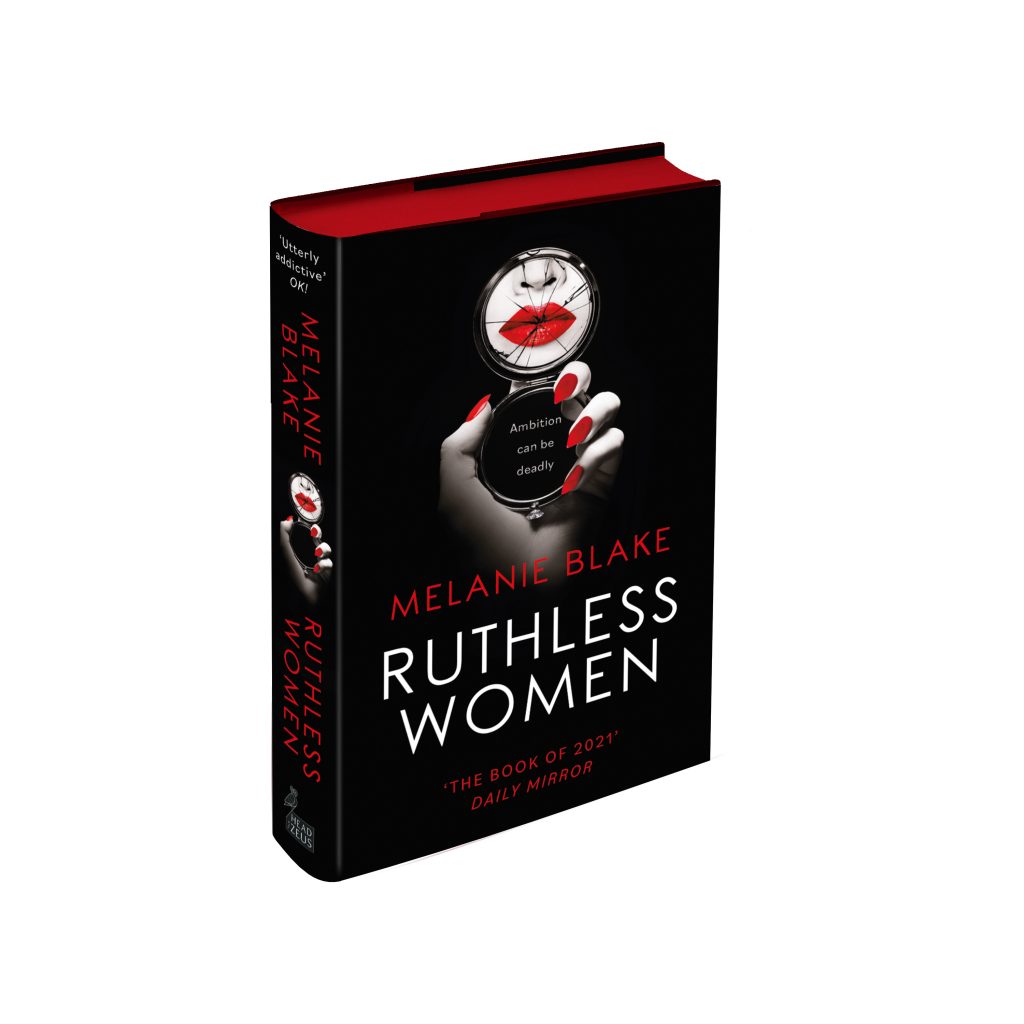 "I was possessed by these women. As they are such strong characters. I wrote it as if I was in a trance. I almost became like a medium for the characters and they took over me for 16 hours a day. In the end, I'd written the book and I sent it out and it sold immediately. It didn't just sell to the UK, it sold everywhere all over the world. Australia, New Zealand, Canada, America, South Africa. It is a global book release. The publishers [Head of Zeus] have been amazing, they've let every single world on every page be my words. It's exactly how I wanted it to be, a runaway train. From the second you open this book the journey is on."
" It's split in to four parts. Everything about that book is compulsive reading. Every chapter ends on a cliff hanger and it runs over a four-month period from September to December. And you are really able to keep that pace, and that pace is really really dramatic. I love that. As I love full on drama."
Melanie got her wish. Having read the book prior to doing the interview we know just how much of an addictive and jaw-dropping read Ruthless Women is. There is just something about it that draws you in. Be it Melanie's talent for creating believable and relatable characters or giving a voice to strong woman who are often overlooked for their male counterparts or even younger women in their profession.
It's a book that exudes class, hot men and strong women who own it and love sex. Yes, it's sometimes OTT, but so is the soap world. It all adds together to make a deliciously scandalous, addictive read. The book reads like it's, it's own soap. It's split into four parts and is something you could easily see being turned in to the next must binge-watch show.
Melanie is currently working on the follow up to Ruthless Women, Ruthless Men: Revenge is murder, which follows the story of the men we meet in the first book.
" As I work on my books, my plays and my projects. I feel like I'm doing my bit to say don't put an expiration date on women." Doing this book has been life-changing for me as It's made me realise that this is what I really want to do. If I never do anything again in my life, forget all the businesses I've run and Thunder Girls. If I'm only ever remembered for one thing I would be happy for it to be Ruthless Women."
Melanie will be launching Ruthless Women alongside two of TVs leading ladies Coleen Nolan and Beverly Callard at her very own "Girls Night in with Melanie Blake'" on Friday 19th Feb at 6.30pm. A £10 ticket to the digital book launch to join the girls in conversation includes a free copy of Ruthless Women (RRP £12.99) available from https://www.fane.co.uk/melanie-blake
Ruthless Women by Melanie Blake is published by Head of Zeus on 18th February, HB, £12.99 You can get a copy here. Let us know what you think of the book on @CelebMix!