Stefan Alexander has shared his brand new single 'Photograph' and we can't get enough!
The queer NYC artist comes to life in the first single from his upcoming EP 'Cry Again.' The single has RnB infused throughout, however, at first, this is very bare and stripped back giving us a chance to hear his spectacular voice. The track then transitions into a fully-fledged synth-pop anthem whilst still keeping the emotion. The single has been accompanied by a simplistic black and white lyric video.
The EP, which took five years of recording and writing, is due to be released later this year. It shows how Stefan has moved forward since being diagnosed with "Central Sensitization Syndrome", which is a relatively new diagnosis where the brain can hardwire injuries continuing to send pain signals even after the body has healed.
We caught up with Stefan Alexander to discuss his new single and the highly anticipated EP!
We are obsessed with your new single "Photograph," can you tell us more about it?

Thank you! "Photograph" was written after a long period of online dating, I came to realize that the nature of those apps creates this unreasonable expectation. When all I see is a gorgeous guy and never meet him in person, I can only assume he's perfect in every way and wonder why he didn't respond to my message. Why am I so inadequate? Of course, everyone has faults, so when I would meet people in person, expecting anything close to perfection only disappointed me even more.

The lyric video for the single is very minimalistic, what was it like shooting this?

Shooting the video was amazing. Charlene Kaye, of Sun Queen Designs, choreographed, directed and edited the video herself. Because the video was filmed in one shot, it took a long time for me to get a take without making any mistakes. Dancing with the animation projected on the wall behind me made it even harder since I couldn't see what I was doing. Despite the challenges, it was an awesome learning experience and I love the result!
The EP 'Cry Again' comes after what you describe as a traumatic period in your life, how did you get back into the swing of music again after this?

Getting back to music was the biggest challenge of my life. Performing again was especially scary. I never felt completely ready to start, so I just had to force myself and hope for the best. The last year since then has been truly incredible. I've fallen in love with music all over again!

You have recently been diagnosed with "Central Sensitization Syndrome" how do you deal with this whilst moving forward with your career?

With my diagnosis, I was finally able to treat the pain I'd been experiencing for so many years, the pain that kept me from singing or playing instruments. Now, to maintain those gains, I really just have to keep pushing forward. If I have a relapse of symptoms, I use deep breathing techniques and Cognitive Behavioral Therapy strategies to get through it. When you have this condition, you can't avoid the activities that aggravate your symptoms. The best thing is to keep doing those activities and eventually, your brain will calm down.

What were some of the main influences for the singles on the EP?

I had a bunch of different influences for the EP, everyone from Troye Sivan to Joni Mitchell to Whitney Houston. I'm very ADD with my listening habits, so I'm constantly exploring new artists and digging into music all throughout the history of recorded music. I actually don't listen to much contemporary pop. I just love to write it!

You have said that 'Signs' is about the struggles you have faced as a young gay person; can you elaborate on this?

I've always been overwhelmed by the gay club scene in New York City. First of all, things don't seem to get started until after I would typically be in bed, so that makes things difficult. I prefer a quiet night, a dinner in a romantic restaurant, a drink in a sleepy bar. "Signs" is about finding someone to do those things with.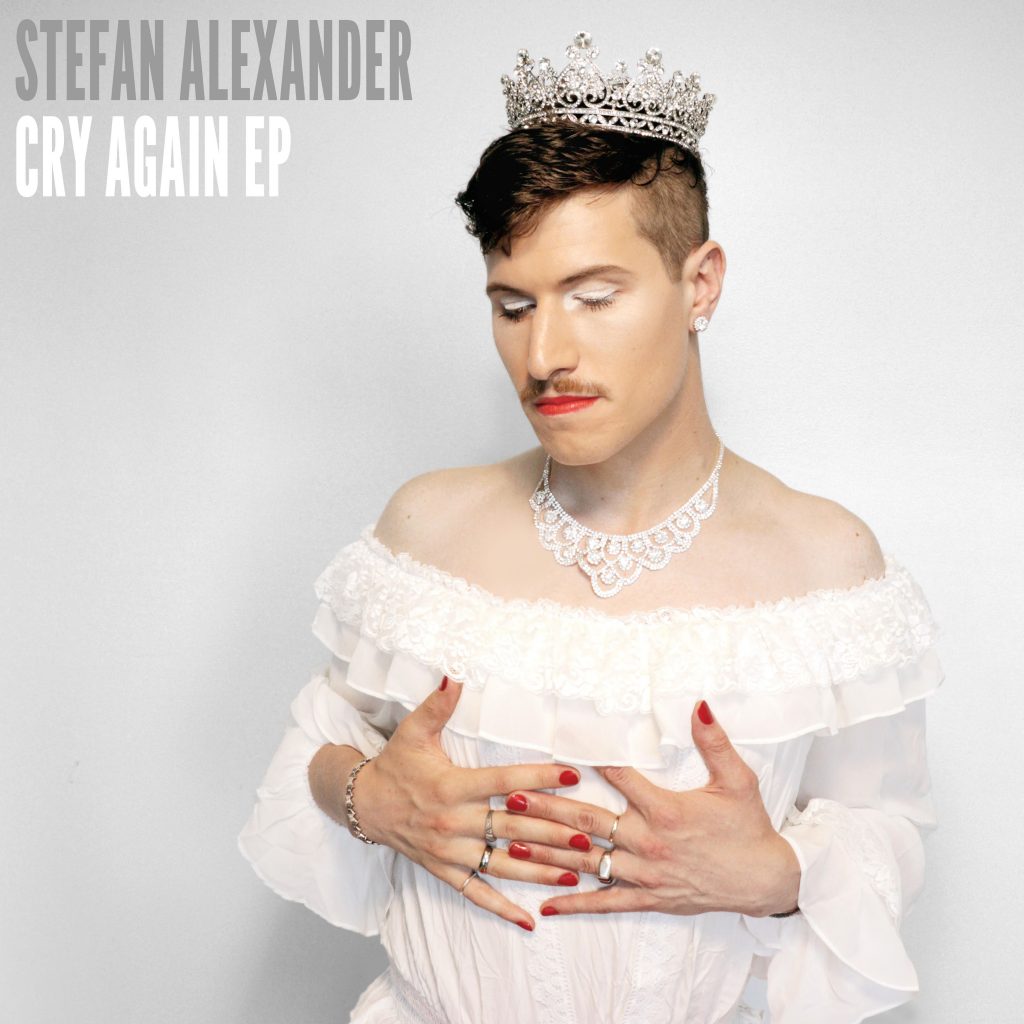 Can you tell us what fans can expect from the EP?

The EP encompasses a lot of realizations I've had over the past few years. There's a little bit of love and heartbreak, some self-reflection, and my political song. I hope the EP feels transparent and vulnerable and I hope fans relate to the experiences written into the songs.

We haven't stopped listening to your cover of 'Oops (Oh My)' by Tweet featuring Missy Elliot. Do you feel pressure when covering songs by other artists?

Thanks! There's definitely some anxiety covering one of my favourite songs. I want to do justice to the original, while also making it my own. I hope I was able to walk that fine line with my cover of "Oops (Oh My)." My dream is that Tweet and Missy Elliot will one day hear the cover and hopefully feel flattered.
We are obsessed with Stefan's cover of 'Oops (Oh My)' which was released last November, putting out a very modern cover of the classic.
Stefan Alexander is certainly set to have a big year this year. You can follow him on Twitter and we can't wait for the release of his EP, especially after listening to 'Photograph.'
What did you think of the single? Tweet us and let us know your thoughts on Stefan Alexander @CelebMix