Harry Styles has a unique, high-end fashion taste. Over the past few years, we have seen him blossom from a shy teen to a confident young adult. Recently, his floral patterned suit from the 2015 American Music Awards caused quite a stir on social media, as it was an unusual choice from the typical black suit.
We have gone deep into the realms of the fashion world and picked out a few pieces of clothing that we know Harry would be jaw-dropping in. Without further ado, here are five tops we would love to see Harry Styles wear.
5. Black and white Saint Laurent shirt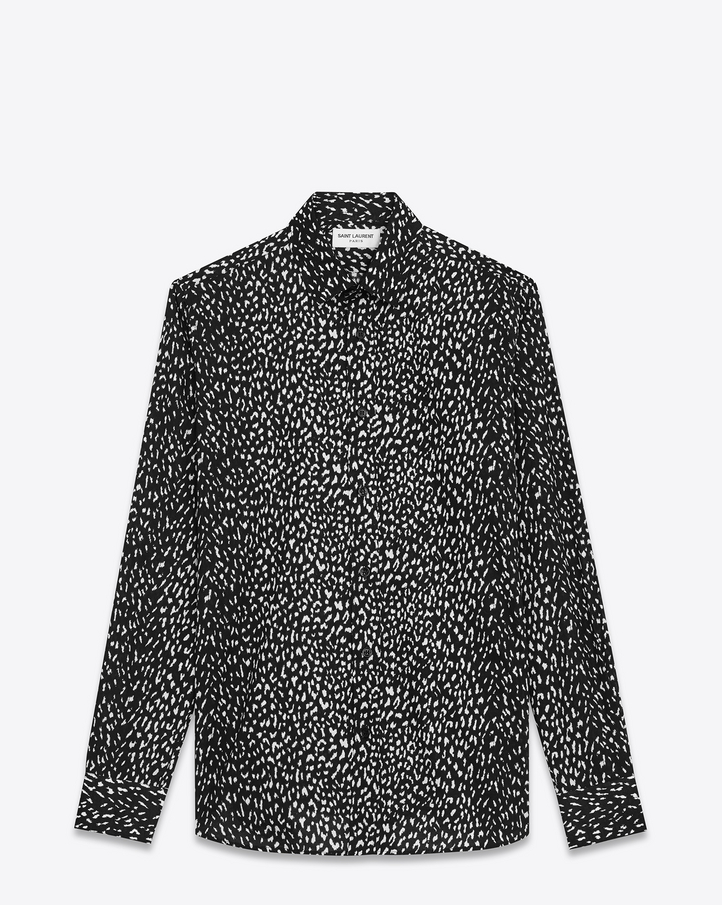 This black and white patterned shirt, officially titled the "Saint Laurent Signature Yves Collar Shirt In Black and White Babycat Printed Cotton Viole" is a long sleeve button up with a signature Yves collar. Harry could totally rock this with a pair of black skinny jeans and boots of his choice.
4. Floral Gucci jacket
Harry's suit from the AMA's was the same style as this Gucci Men "Heritage floral print cotton jacket in oriental screen print." Floral print seems to be a hit with Mr. Styles and the bright blue adds a touch of originality. There are also matching pants with this jacket! Perhaps after One Direction's hiatus is over, we'll see this at an award show?
3. Red Gucci coat
This Gucci Men jersey jacket with gold embroidery just screams Harry to us! He wore a similar style from Saint Laurent on Good Morning America last year. Harry needs to stay toasty warm in the Winter somehow, we recommend this gem.
2. Blue pineapple print Valentino top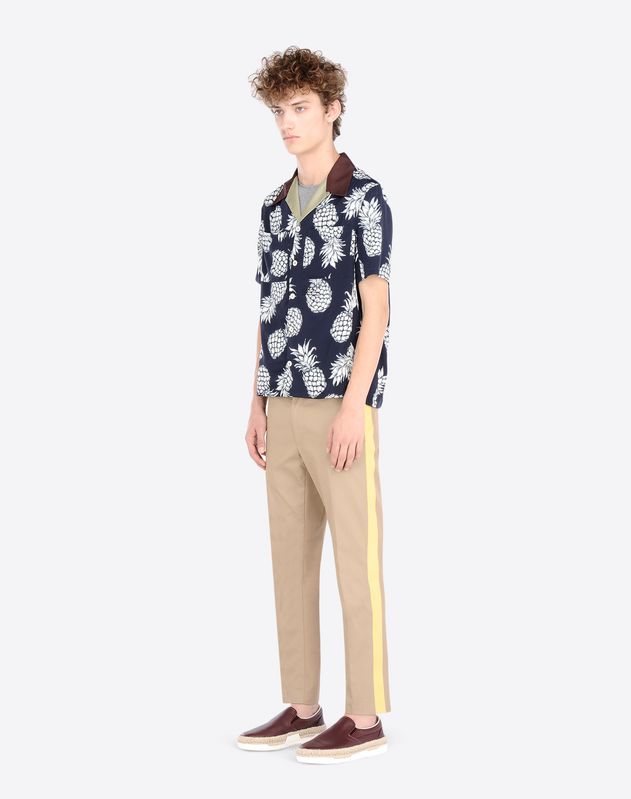 Harry could wear this top in the Summer when he's in his car cruising around Los Angeles. He could easily pair this with some blues jeans and plain boots to spice up the look even further, it's a more simple look yet very refreshing.
1. Wool studded Burberry blazer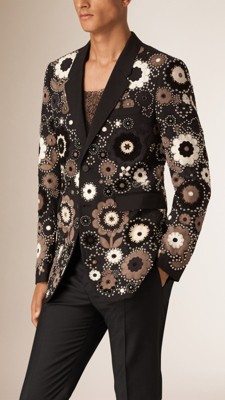 This pick is a Burberry slim fit blazer with suede floral pieces individually cut and hand-sewn onto it. Rounded studs are also put on for a modern contrast. Harry would look absolutely stunning in this blazer paired with black slacks. We can just imagine him now walking down the red carpet in it.
If you couldn't tell, we kind of have a thing for Harry and floral. The look is just so clean cut and he clearly has a good time wearing it. Let us know what you hope to see Harry wear in the future by commenting below or Tweeting us at either @CelebMix or @CelebMix1D