Following the success of her fifth studio album, Dance Fever, Florence + The Machine have been making their way across North America for her 2022 tour and they of course made a stop in Seattle. Returning to a venue she's conquered already, Florence graced Seattle's Climate Pledge Arena once more.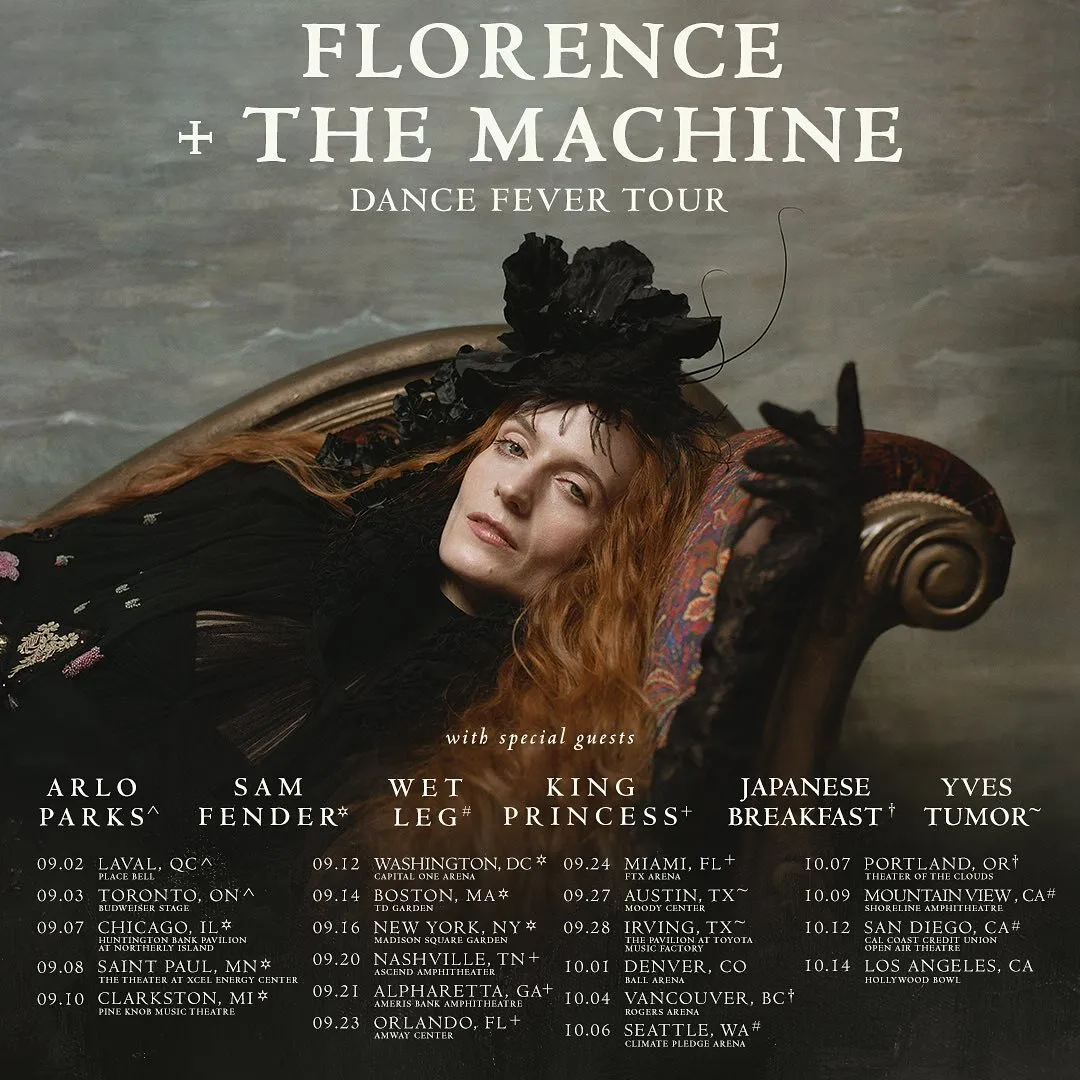 Preceding the main act, Wet Leg strode onto the stage in their infamous ethereal fashion. Right away, the band started playing "Being In Love." Soft, yet fun and exciting is the best way to describe Wet Leg's stage presence. The stage lit up in blue, purple, and yellow lights shed a spotlight on the two leads of the band, Rhian Teasdale and Hester Chambers, but the rest of the band shined through with their powerful instrumentals. The rest of the set was supplemented with screams from Teasdale during various songs, bringing the energy up in the arena. Wet Leg ended their performance with "Chaise Lounge," and it seemed to click in the audience as they collectively thought "Oh, they sing this song?" The set was brief, but entirely worth while.
Wet Leg is one of those bands where, if you know them- You love them. And if you don't love them, it's because you don't know them yet. The band recently gained a massive rise of attention as they released their self-titled debut album earlier this year and will soon be joining Harry Styles on his 2023 tour across Europe.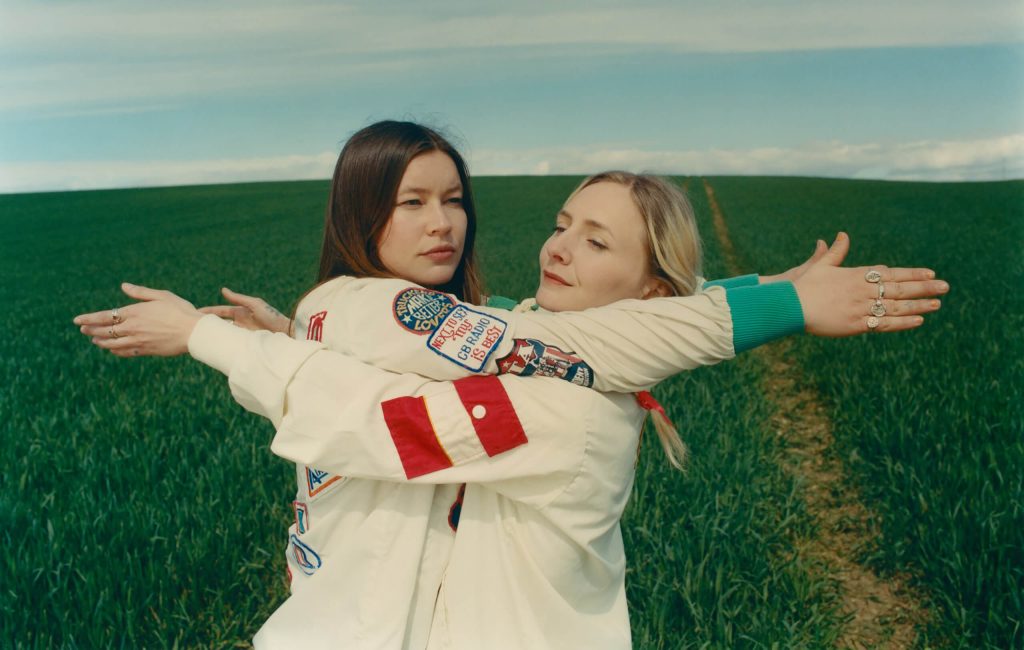 Florence + The Machine's stage setup showcased a white floor and dozens of white chandeliers. Florence was revealed as the forest of chandeliers was lifted and jumped into "Heaven Is Here." The crowd presented itself as a sea of people in long flowy prairie dresses and flower crowns. Florence was in an angelic purple dress with a flower crown bestowed upon her head.
The set was carried by heavy drums, as Florence's mighty voice partnered. Blaring orange lights occupied the venue as it lit up the crowd and you could see every fan jumping up and down. Florence pranced around the stage barefoot and made eccentric hand gestures, making her not only a singer- But a true performer.
One thing that Florence does exceptionally well is being able to control her adoring crowd. If she told the crowd to clap, stay quiet, jump, or put their phones away, they would obediently follow. It is clear that Florence has an appreciation for her fans as she would kneel down and sing directly to the fans on the barricade multiple times during the set.
After about the 5th song, Florence proclaimed a message to those who were "dragged along" to the show. "Those brought along are probably wondering what a Florence and The Machine show is, 'Is it a cult? A haunted house? British pagan dance ritual?'" Fans erupted into laughter and that message alone showed how lovely and heartwarming Florence really is and why she deserves every ounce of attention given to her as a singer.
KEEP UP WITH FLORENCE + THE MACHINE: Instagram / Twitter / Website