On her brand new EP Damsel In Distress, British alt-pop singer/songwriter GIRLI confronts her demons and lays her soul bare to produce a bold collection of 5 deeply personal, introspective songs that tackle themes including unrequited love, body dysmorphia and self-discovery.
Featuring previous single releases Ruthless, Ricochet, Dysmorphia and More Than A Friend, as well as new track I Don't Like Myself the extended play serves as the follow up to February's Ex Talk, which to date has racked up a whopping 6.2+ million combined audio and video streams.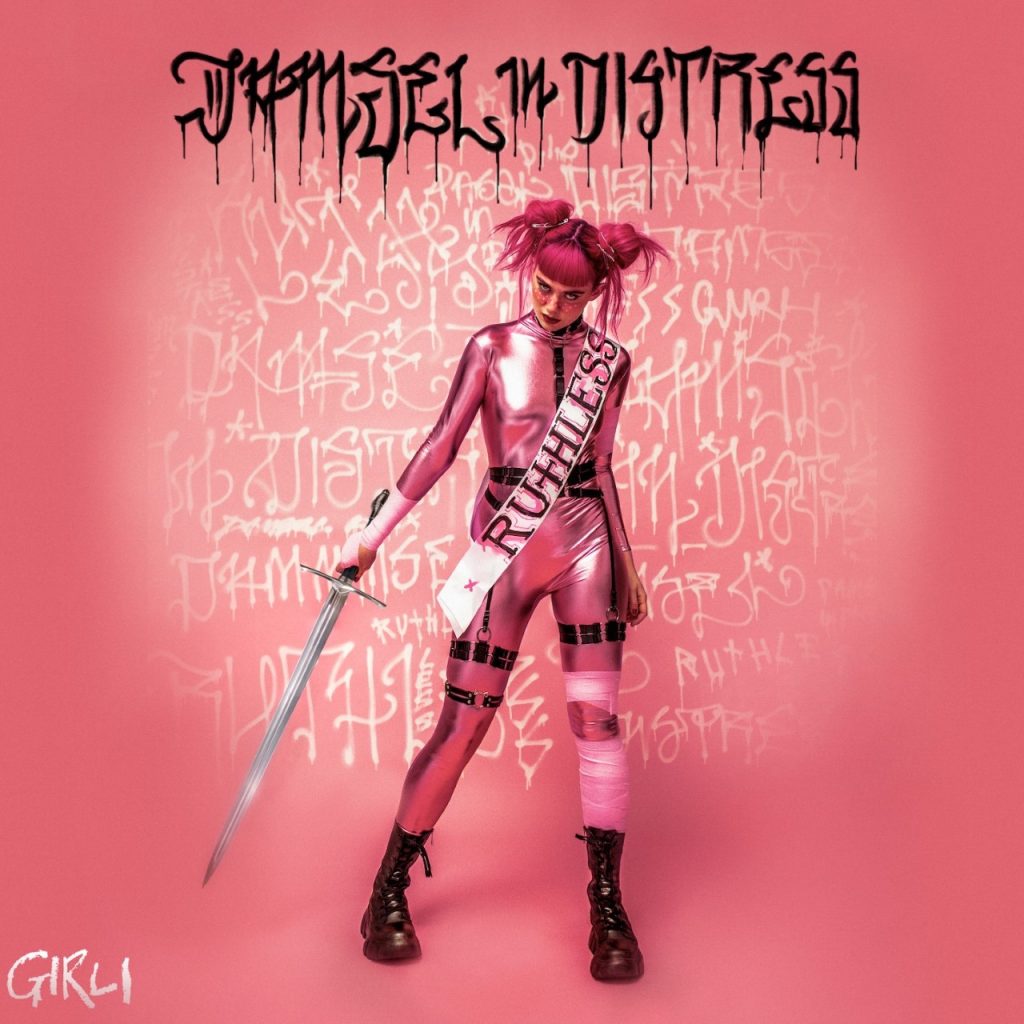 With her striking sense of style, and distinctive sound once again executed to its full potential, Damsel In Distress sees GIRLI (aka Milly Toomey) set out on a beautiful exploration of both her personal, and artistic identity – mixing a plethora of experimental sonic rhythms and melodies, with self-reflective lyrics, to produce a truly emotive, and super relatable body of work.
"'Damsel in Distress' is a collection of songs that marks a chapter of GIRLI that I feel is my comeback." the Girl I Met On The Internet singer says of her latest work. "Each song represents something different I've battled; body dysmorphia, mental health issues, unrequited and difficult love, bad friendships. These are the distresses; I am the damsel who's fighting them."
"I decided to take the old and sexist term of 'Damsel in Distress', an old character trope of a woman needing saving by a man, and turn it on its head. Yes, I'm struggling with some stuff and yes I need help, but I'm gonna save myself. That's why I chose the cover art to be me as the princess with the sword. And added some Lara Croft spice to it. I'm saving myself from the burning tower, and these songs are my version of healing and fighting my way out of the shit."
"This is the second EP I've released this year, following 'Ex Talk' in February, and it's another chapter added into the GIRLI book. I'm so excited to tour this music and sing the songs live all around the country and then write another collection of songs and release them and keep doing that forever and I'm so hyped that my fans want to be part of that journey!"
---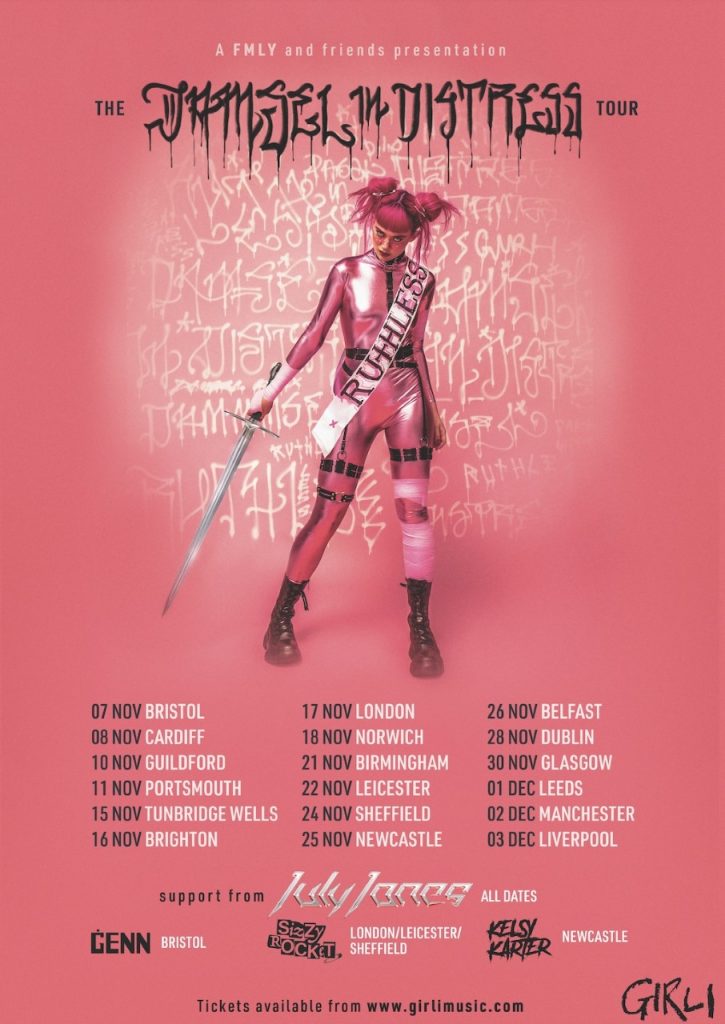 To support the EP's release, GIRLI is set to tour the UK and Ireland this coming November and December! Kicking off in Bristol at The Lanes on November, 7th before hitting towns and cities including Leeds, Manchester, Belfast, Dublin and London, the tour wraps in Liverpool on December 3rd. Full details and tickets can be found here. 
Damsel In Distress is available to download / stream now.
---
Let us know your thoughts on GIRLI over on Twitter @CelebMix now!