Google had a very special surprise today for fans of Legally Blonde. The popular movie which stars Reese Witherspoon is celebrating its 20th anniversary.
The film which was originally released in 2001 tells the story of socialite Elle Woods who is obsessed with the colour Pink. The film begins when Elle's boyfriend breaks up with her for a smarter girl as he plans to become a politician and joins Harward law school. Elle gets enrolled in the same school in an effort to teach him a lesson and in the end, learns a lot about herself and how she is better off without her ex.
To mark the anniversary of the iconic film that gave us the "bend and snap" and taught us the importance of female empowerment, Google has hidden as a surprise, in its Google Search section.
To see the Legally Blonde tribute all you have to do is: search? ?for? ?"Legally? ?Blonde"? ?and? ?click? ?or? ?tap? ?on? ?the? ?pink? ?purse? ?icon? ?appearing? ?on? ?the? ?Knowledge? ?Panel? ?to? ?the? ?right? ?of? ?the? ?screen? ?for? ?an? ?Easter? ?Egg? ?including? ?Elle? ?Woods'? ?sidekick,? ?Bruiser? ?Woods.?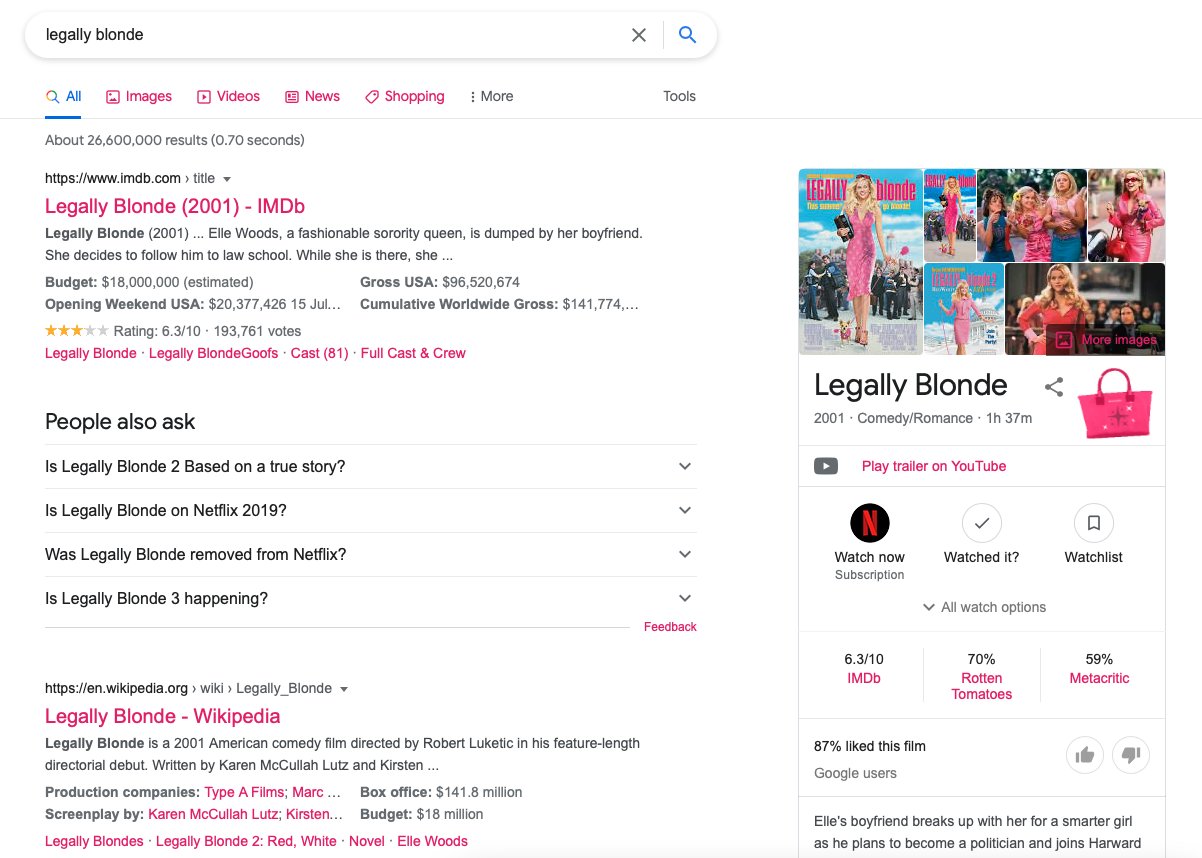 It will make you want to go re-watch the classic movie.
Let us know your favourite scene from Legally Blonde on @CelebMix!