Halsey is releasing her fourth studio album, If I Can't Have Love, I Want Power, on August 27, 2021! But that's not all. We now FINALLY know what the album cover looks like!
She unveiled the album's cover art in the most iconic way ever, at The Met Fifth Avenue in New York City, which can be seen below.
Halsey wrote the songs for If I Can't Have Love, I Want Power herself and recorded the album with Trent Reznor and Atticus Ross, who are known for their work in Nine Inch Nails and as Oscar, Golden Globe and GRAMMY®-winning film/television composers.
"This album is a concept album about the joys and horrors of pregnancy and childbirth," says Halsey. "It was very important to me that the cover art conveyed the sentiment of my journey over the past few months. The dichotomy of the Madonna and the Whore. The idea that me as a sexual being and my body as a vessel and gift to my child are two concepts that can co-exist peacefully and powerfully. My body has belonged to the world in many different ways the past few years, and this image is my means of reclaiming my autonomy and establishing my pride and strength as a life force for my human being."
She continued saying, "This cover image celebrates pregnant and postpartum bodies as something beautiful, to be admired. We have a long way to go with eradicating the social stigma around bodies & breastfeeding. I hope this can be a step in the right direction!"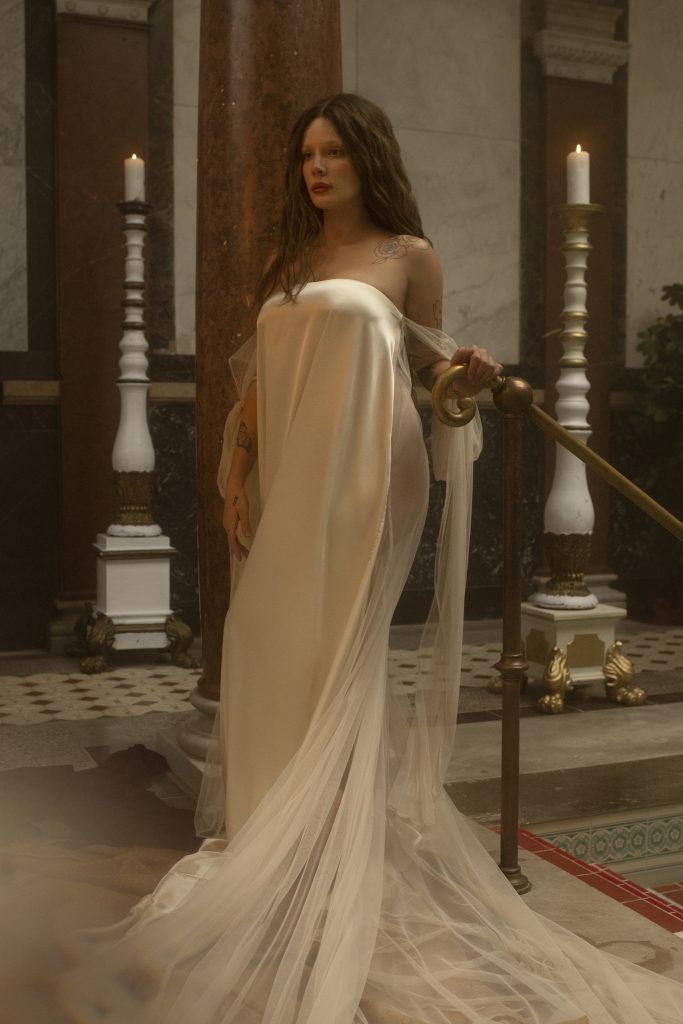 You can pre-order If I Can't Have Love, I Want Power and find all of her new merch HERE.
Below is some of the exclusive merch you'll find!

To stay updated on what else Halsey reveals about the album, be sure to visit loveandpower.com.
We can't wait to hear this album, and to find out what the first single will be!
Are you excited for Halsey's new album?