Niall Horan is currently wowing audiences around the world on his first solo tour, Flicker Sessions, and taking in every moment of the evenings on stage with the best fans in the world. He's the first member of One Direction to embark on a solo tour and, much like the concerts that the boys had together, his shows are being streamed on social media and fans across the world are getting to join in and support him.
Today, fans are showing him even more love and support as he celebrates his 24th birthday. Niall has grown up in front of the entire world so his special day is an even bigger celebration than he probably ever would have imagined. However, it's hard to not adore Niall Horan, especially if you've seen him go from the guy who had doe eyes and big dreams to the guy with confidence and sold out tour dates.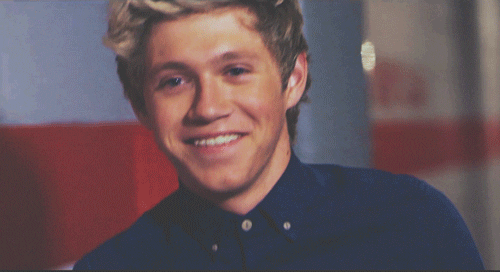 To us, Niall is more than just a musician, more than just an artist. He's more than someone who commands an audience with his talent and silences them with his lyrics. He's more than someone who has influenced the music world in a band unlike any before them and someone who is now taking on a solo project and surpassing even his own expectations.
Niall is a talent. He's an incredible writer, lyricist, and performer, but he's also an inspiration. He's someone who has driven his fans to chase their dreams and encouraged them to be who they are. He doesn't let the world change him, he's not mesmerized by fame, instead – he remains the same guy from Mullingar.
The guy who cares about his friends and family, the one who's loyal to the people who have supported him along the way, and the one who can make his fans smile with just a smile of his own.
We wanted to take a moment to tell Niall thank you, from all of us here at CelebMix. Thank you for being the kind of artist that fans can look up to for more than just their talent. Thanks for being part of some of the best memories of our lives, for giving us music that brought us some of our best friends. Thanks for giving so much of yourself for your dream that ended up inspiring a lot of us to follow our own.
Oh, and thanks for 'Slow Hands' – that is probably our favorite song of the year.
We hope your birthday is as incredible as you are and we can't wait to see you on tour soon. May 24 be your best year yet!