With it's last show in London, the Late Late show with James Corden went out with a blast. Not only did we get to see Emily Blunt as Juliet and David Beckham's portrayal of James Bond, but we also got to witness Harry Styles perform "Two Ghosts" on a picturesque scene above London.
James Corden and Harry Styles have been mates for a long time, so when it was announced that the Late Late show would be coming to London for a full week, we imagine that the duo couldn't wait to see each other again. It wasn't long ago since Harry's last appearance on the show as well, doing sketches and performing our favourite songs for a full week.
Fast forward a month since then, and he's back on the show! Why? Well simply because no one can get enough of Harry Styles, especially his most loyal fan and big supporter- James Corden. He even talked about young Styles' fashion sense during an interview with Nick Grimshaw.
The show started off with a quick but cute sketch which announced Harry's presence, in which he answers a prop phone on Corden's desk.
And then came the moment we've all been waiting for- Harry Styles singing "Two Ghosts" on a roof in London.
https://www.youtube.com/watch?v=Qx61xsxSdpg
The video is just evidence that you don't need bells and whistles for a stunning performance. We had nothing but Harry Styles and his band with London in the background, and we feel like this performance is the biggest blessing we've received since his duet with Stevie Nicks.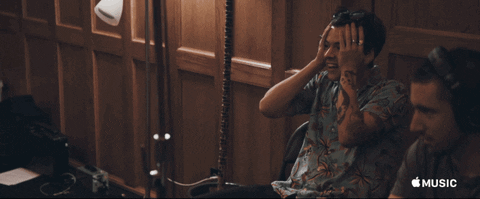 While watching Harry sing "Two Ghosts" in this ambient, you just feel calm in a spiritual way, like your soul has found its home in the deepness of the lyrics and the beauty of the performance. It's as if you're floating, much like Harry himself in the "Sign Of The Times" music video.

What did you think about Harry's performance? If you loved it as much as we did, feel free to tweet us at CelebMix!