Still riding high from the success of their sold out shows in London, Manchester and Bristol last month, new boyband sensation Here At Last share the music video for their current single 'Bloodshot'.
Directed by Tom 'O' Outram, and created using both official footage and videos sent in from fans from each of the gigs, the lively clip successfully manages to capture the electric energy of the hyped up crowds, as well as the undeniable bond and onstage camaraderie between the five lads.
Speaking of the video, the band say in a press release: "This 'Bloodshot' video was made for the fans by the fans. We have a few snippets of content that fans took whilst being at the show, so we've gathered them and added it to our music video! 'Bloodshot' was a very interesting project; being so different to our previous releases, we had to do something a little more 'out of the box'. We really enjoyed the music video to 'Bloodshot' and we know the HALO'S are excited to see themselves being included in it. As we say, we could never have done it without them."
Watch the music video for 'Bloodshot' below:
---
Serving as the follow up to previous releases 'Happy' (which has amassed over 6 million streams on Spotify and over 280, 000 creations on TikTok) and 'Tongue' (which has scored over a million streams), 'Bloodshot' was added to Spotify's New Music Friday and Apple's New Music Daily.
All three tracks are expected to feature on the groups upcoming extended play 'EP1' which is set to drop Friday, May 26th 2023 and is available for pre-order now.
Commenting on 'Bloodshot' at the time of its release, the quintet said of the striking track: "This song has a different twist to what we previously had released. It's about the obsession one has with someone or something, it has a Billie Eilish vibe to it which we love a lot also!"
---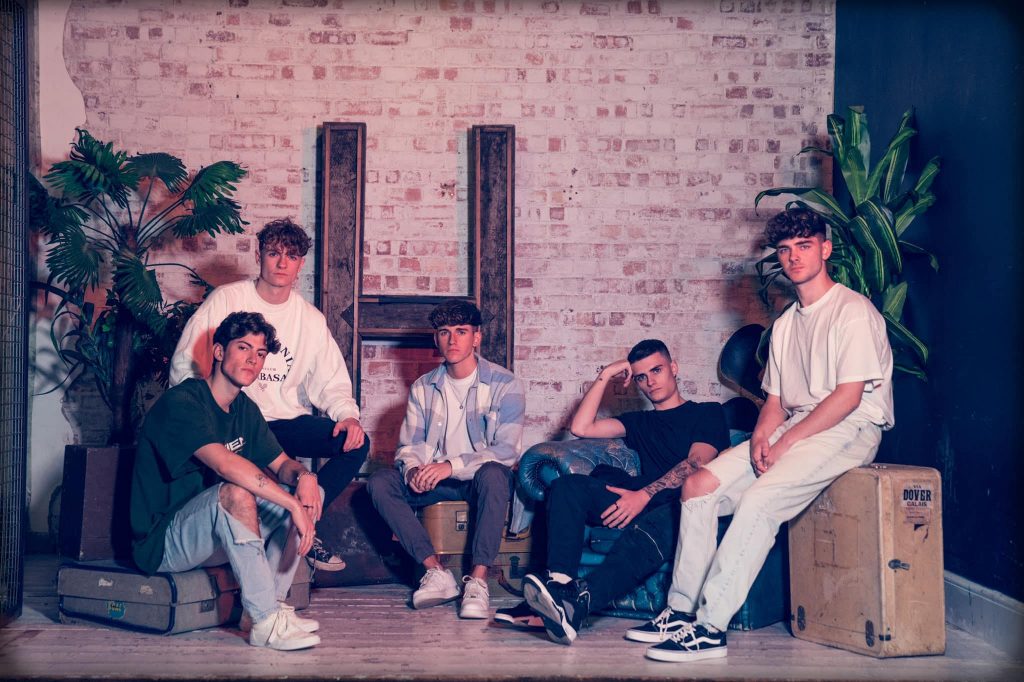 ---
Made up of Zach (from London), Tommy (from Exeter), Pedro (from Portugal), James (from Leyland) and Ryan (from Wales), Here At Last have made the leap from obscurity to one of the biggest band's on TikTok in just a couple of years. 
Currently living together in Reading, England, the group have gained a dedicated, and loyal online following after individually sharing covers and videos on social media, whilst their collective energy and knack for producing killer, contemporary pop hits has secured them hundreds of plays across radio – including at Radio 1, where they were picked as Mollie King's Best New Pop.
Fiercely independent, and with no pop Svengali insight, Here At Last are a band on a mission – determined to succeed and intent on breaking new ground, with the hopes of finding success on their own terms!
---
Let us know your thoughts on Here At Last over on Twitter @CelebMix now!