The globally acclaimed GRAMMY-nominated musician Demi Lovato released their eagerly awaited eighth studio album, HOLY FVCK, via Island Records on August 19, 2022, and since then, we cannot stop jamming to this overwhelmingly mesmerizing album embellished with alluring vocals and emotive, poignant autobiographical lyrics. The album has garnered raving reviews from fans and critics, and it debuted in the Top 10 across the Billboard Charts.
The award-winning songstress, known for their many talents, became a musical phenomenon for their captivating powerhouse vocals, illustrious songwriting, and undeniable stage presence. From their resilient ballad "Skyscraper," to the unapologetic earworm "Sorry Not Sorry" and their enduring queer anthem "Cool for the Summer," Demi's discography illustrates their musicality knows no bounds, as they seamlessly transcend genres from infused pop, R&B, rock, soul and more.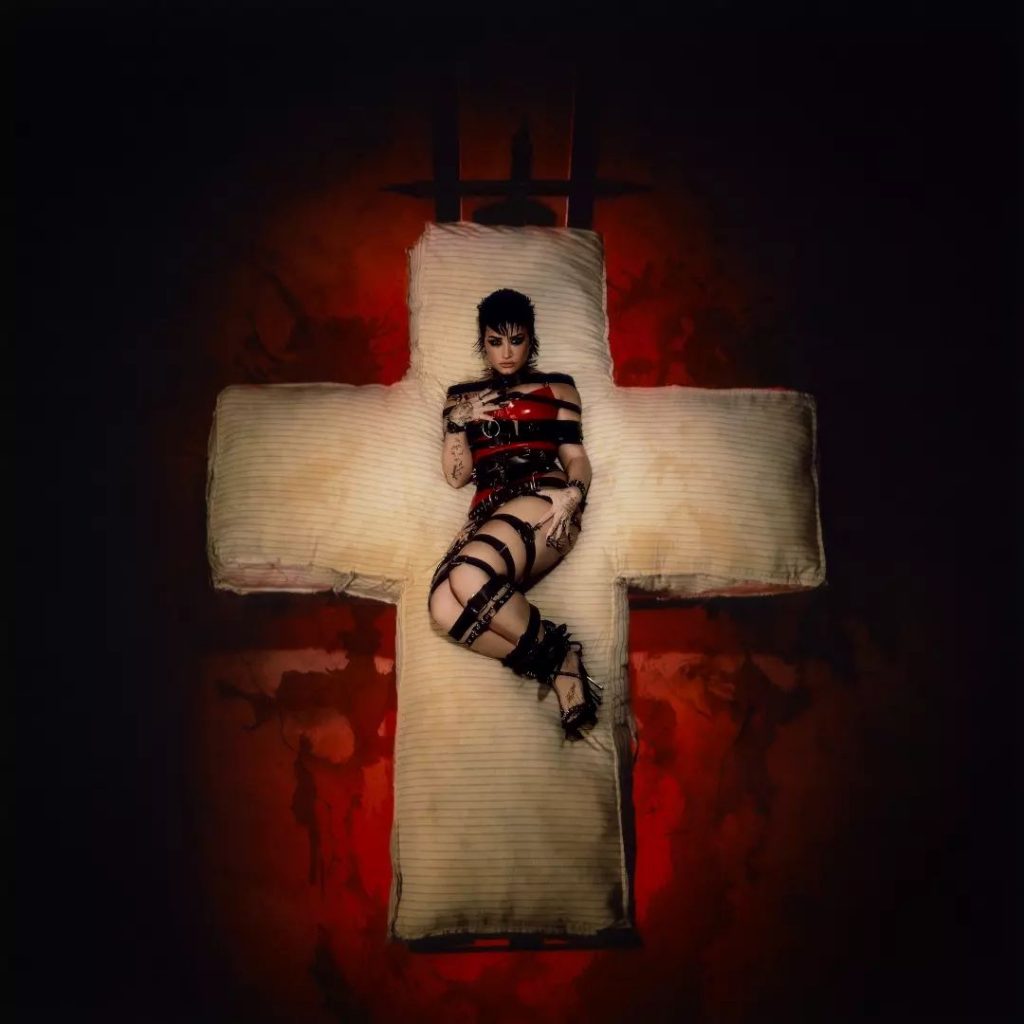 At the beginning of 2022, Lovato also started teasing new music on their Instagram page with a few photos and snippets, including a picture posted on January 21 with the caption "A funeral for my pop music", creating rumours that the new music from the singer would be more rock-orientated, similar to Lovato's debut, Don't Forget.
Demi shared their thoughts on the album and its creative process as they explained diving into their personal journey and the feeling of catharsis! According to the singer,
"When making HOLY FVCK, I wanted to explore the dichotomy between ideas and feelings we all face: good and bad, holy and evil, and anger and love. The album is a deeply personal journey that begins with pain and anger and concludes with me reclaiming my power. It gave me the freedom to express myself in ways I didn't know were possible and find the joy I'd been missing when making music. It's cathartic and grounded, yet exhilarating and a hell of a good time. I don't know where I'll be in life in a year, or in five or 10 years—but what I do know is that this record is exactly where I am now, and I am damn proud of it. I hope everyone who listens is too."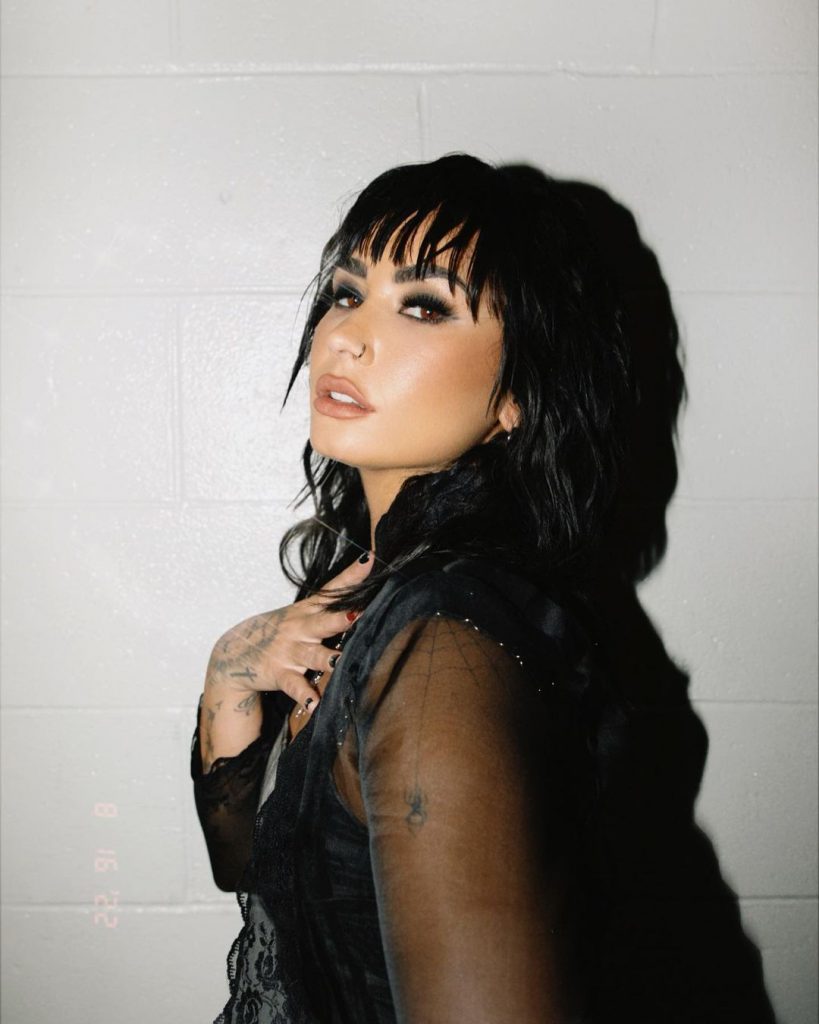 Healing isn't linear. While some people may expect an individual to just "get better" in a blink after experiencing life-altering trauma, others understand that self-improvement, self-love, and coming to terms with pain take time as it is an ongoing, lifelong process. The 16-track-long album is a sonic journey that finds Demi Lovato revisiting their rock and pop-punk roots and illustrates an earnest yet tongue-in-cheek retrospective of their life experiences.
With HOLY FVCK, Demi Lovato intensifies their signature sound and dives deep into the emotional realms as they explore their authenticity and vulnerability and embrace chaos, lust, regression, and recovery while affirming their transformative growth as an artist and individual. For instance, the title track, "Holy Fvck," embraces the essence of the entire album, which is good vs. evil, and anger vs. love. It's an electrifying, sultry number with religious undertones.
The song portrays Lovato, yet still lusts for the lover to fall deeply with this in their mind, describing a plethora of oxymorons regarding religion and profanity simultaneously. The hauntingly sheer beauty of this album lies in its autobiographical lyricism and the singer's honesty that resonated with us individually and pierced our hearts.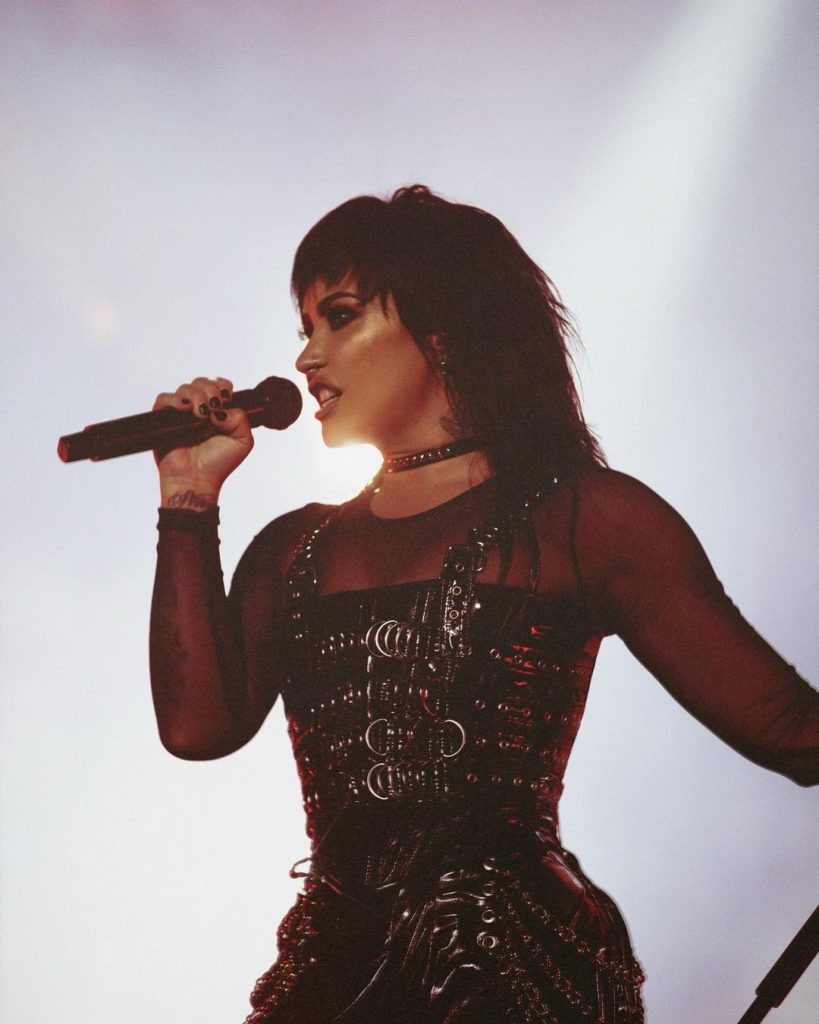 Demi Lovato is also bringing the album to fans across South America and North America this fall on their HOLY FVCK Tour. Fans can expect to hear new songs from the album and rock renditions of their fan-favourite hits, including "Sorry Not Sorry," "Cool for the Summer," and more. The 32-date tour kicked off at the Illinois State Fair and will cover multiple cities and venues throughout its course. Royal & The Serpent and Dead Sara will serve as special guests on selected North American dates which kick off on September 22.
Tickets are available here to purchase!
Stream and listen to HOLY FVCK here- available on all digital streaming platforms!