Several people crave to have a beautiful smile with an aesthetically pearly white set of teeth. However, not everyone has a perfect set of teeth. Some people's natural teeth may be irregularly shaped and shaped. Also, some teeth may be cracked, broken, chipped, or discoloured due to some accidents. 
If you are not comfortable with your smile and you would like to get a makeover to make your smile more beautiful, then dental veneers are for you. 
A dental veneer covers the outer surface of the teeth, and it camouflages teeth' flaws. Veneers can make the teeth's shape, size, colour, and gap look better. 
Many people are aware of what dental veneers do; however, when we have patients at Dentakay Clinic, the question most of them ask is, "how much are veneers per tooth?"
There are various types of dental veneers, so they have different costs, installation periods, and looks. It will be preferable to see a dentist at a dental clinic so that you can know which veneer suits you and what the exact cost is. 
How Much Are Veneers Per Tooth – Factors That Determine 
Several factors determine the prices of dental veneers. Some of these factors include: 
Material
There are different types of veneers based on the materials that are used in making them. This is a major factor determining the price of dental veneers. Here are the types of dental veneers that we have and how the material affects the prices 
Composite Veneer – Composite veneers are made from composite resins, which are not very expensive. Also, the mode of making composite resin is not as difficult as the others. It can be made in a laboratory or the dentist's office. Note that the composite resins made in the lab are most times cheaper than that made by the dentist in his office. 

Porcelain veneers – These are the types of dental veneers that are made from porcelain materials. These materials are a bit more expensive than composite resins. Dental veneers made from these materials are more expensive when compared to their counterpart.

Lumineer is a type of dental veneer made from porcelain laminate material. Unlike other types of dental veneers, this one is thinner. 
Also, this type of dental veneer may be more expensive because they are thin and do not require the removal of the teeth' enamel.  
Location 
Location is another major factor that affects how many dental veneers per tooth cost. Due to the high purchasing power of some countries, the cost of getting a dental veneer is quite expensive. The cost of getting dental veneers in the United Kingdom and the United States of America is quite expensive compared to Turkey.
The number of dental Veneers
Another major factor affecting how much you will spend on dental veneers will determine the number of dental veneers you need. The more you need, the more money you will spend.
Cost Of Veneers Per Tooth 
How many veneers per tooth costs mainly depends on the materials from which it was made. The following are the three types of materials and how much they cost. 
Composite Veneers – The most affordable veneers are made of composite resin. Veneers made of composite resin can be created either "chairside" at the dentist's office or in a lab. Chairside veneers typically cost $800 per tooth. Composite veneers produced in laboratories cost, on average, about $1,100.

Porcelain Veneers – The cost of these veneers, which range from $900 to $2,500 each, is roughly $1,500. The typical thickness of porcelain veneers is between 0.5 and 1 mm, and they are durable (10 to 20 years). To make room for this veneer, the dentist files a tiny layer of your tooth's enamel, making the procedure permanent. The tooth would be left uncomfortable and exposed without a replacement for a cracked or lost veneer.

Lumineers – These veneers range in price from $800 to $2,000 per piece, with an average cost of $1,800. They are extremely thin (0.2 mm to 0.3 mm). Their benefit is that the dentist may sometimes place them without removing enamel from your tooth. Therefore, these veneers can frequently be installed in reverse.
Once more, the costs listed above are per tooth. However, your dental condition may require that you cover the eight front teeth. So this means that you will be buying eight porcelain veneers (if you choose porcelain veneers). If you paid the $1,500 national average price per tooth, your final bill would be $12,000 (8 x $1,500). 
Even though it's uncommon, it's worth asking if your prosthodontist or dentist gives a discount for numerous teeth.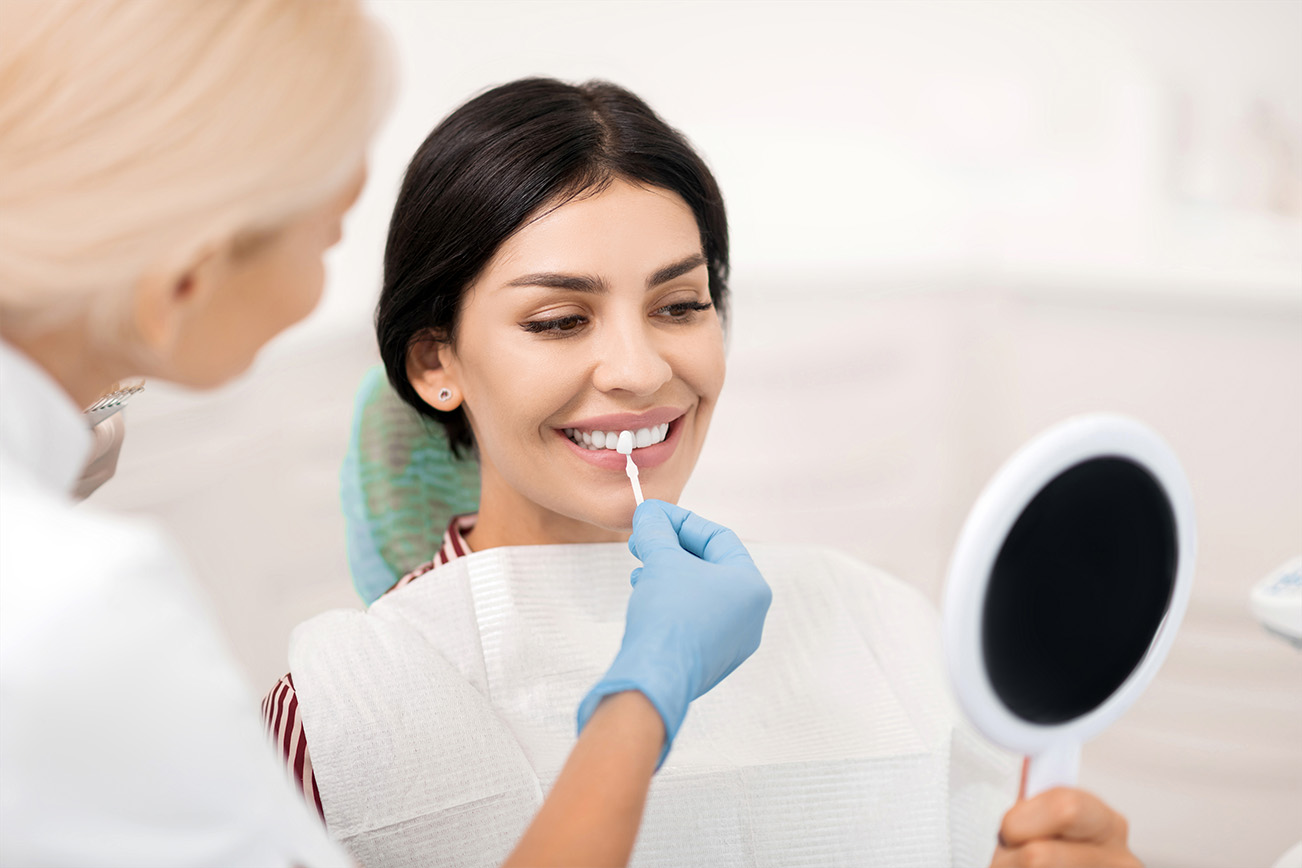 What Does The Veneer Price Include?
Typically, the placement of the veneer requires two appointments. What's included in the price of therapy is as follows:
Removal of the enamel to create a place for the veneer

a cast or impression of the ready tooth structure

a veneer colour that complements your smile the most

A custom veneer (this process can take many weeks; while waiting, you can wear a temporary veneer)
How Can I Finance My Veneer Procedure?
There are several ways by which you can finance your dental veneer procedure. Many dentists provide payment plans by which you can pay for your dental veneer procedure cost. Some companies also offer loans mainly for dental procedure financing.
If you are getting a loan to finance your dental procedure bills, you should pay attention to the interest rate. You should also ask the lender if any processing fees are attached and how the loan can affect your credit score. 
Final Thoughts 
The average cost of a dental veneer ranges from $800 to $1,800 per tooth, depending on the material. Dental veneers can become pricey when the cost is multiplied by the number of teeth that need to be repaired.
However, note that as a cosmetic procedure, veneers are not covered by insurance. They might, however, need to be changed after up to 20 years.