Have you ever wondered where celebrities like Kaycee Clark, Tori Deal, Nanny Carmen and Josh Martinez go to unwind and have fun?
Private Paradise Villa on the island of Cozumel, Mexico was recently completed during the height of the pandemic but has quickly become a hot-spot for stars.
The sprawling compound is exactly what it sounds like; an ultra-exclusive luxury villa on electric-blue water that is staffed with butlers, bartenders, handlers, rotating celebrity chefs and more. There are also multiple heated pools, top shelf stocked bars and entertainment features on a theme park scale that cannot be found at any other villa on the planet. Like what? How about a 250 feet long, rock and roll waterslide with a light show that plummets down forty feet from the penthouse level through the game room and over the swim-up bar in a clear tube!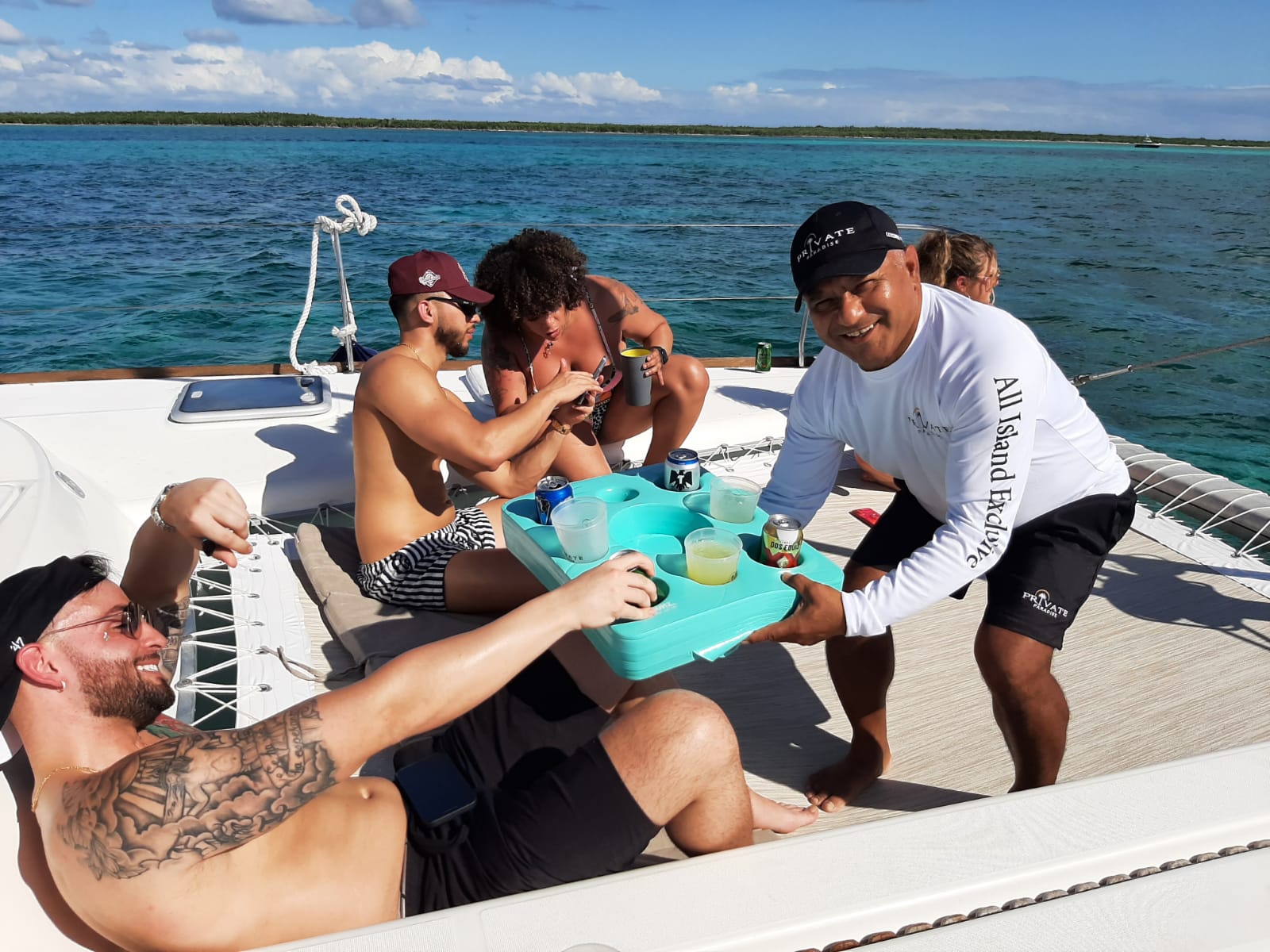 What do the MTV stars enjoy most while here on vacation? "They spend a lot of time together at the swim-up bar watching videos and sporting events on the big screen and riding the Penthouse Plummet slide," explains general manager Daniel Burgos, "but they also party together in the waist deep Caribbean water outback and in the over-water sun beds. They are an incredible close knit group that even workout together. "
When Tori Deal returned for her second stay, she was so excited to be back and see the group that she literally ran into the water fully clothed to give costars Devin Walker and Fessy Shafaat a hug.
During their most recent visit they participated in a Mayan fire ritual show and danced the night away with the face paint still on. They also enjoyed live bands and animal handlers who brought local exotic animals by for picture taking and more.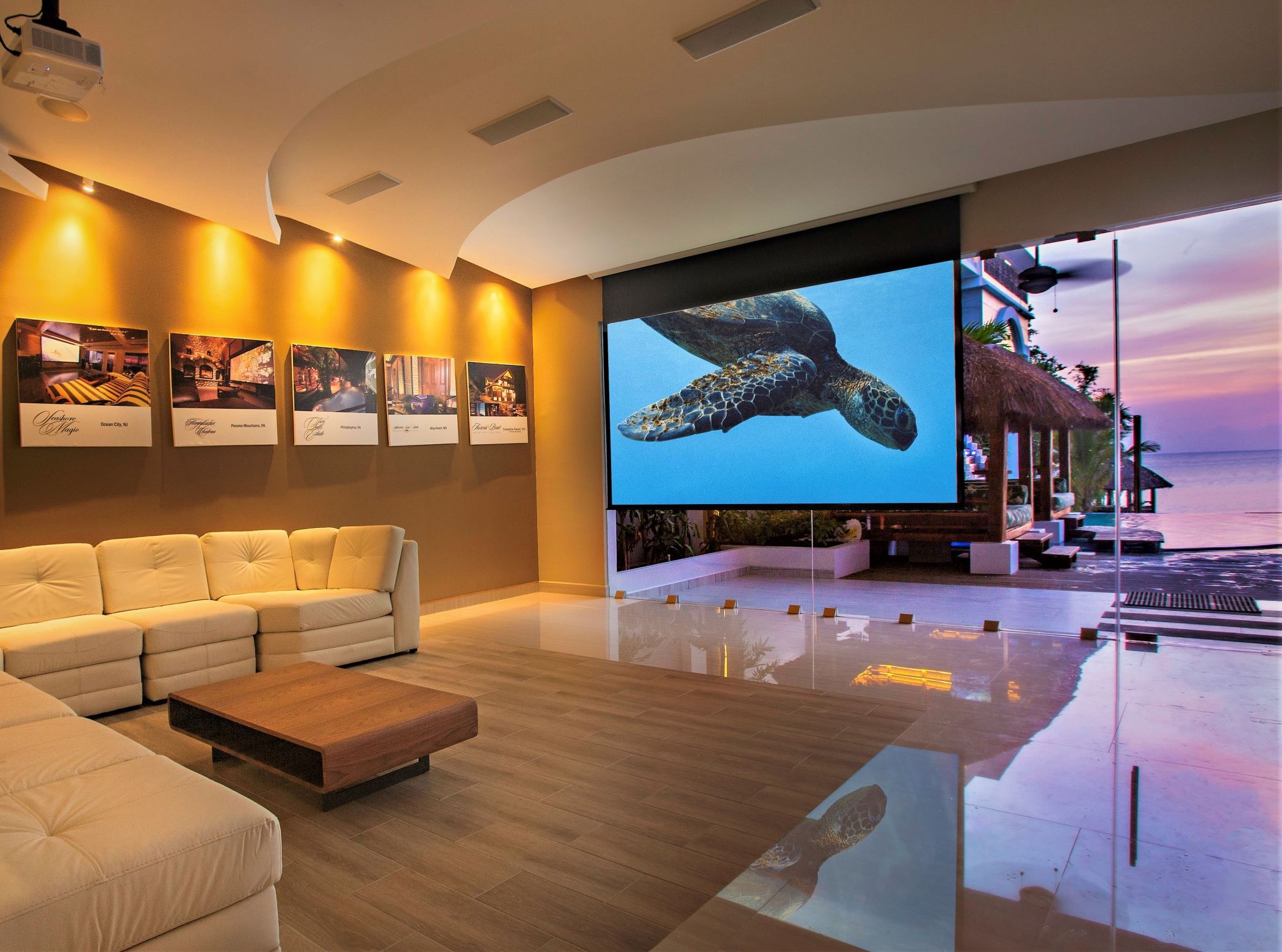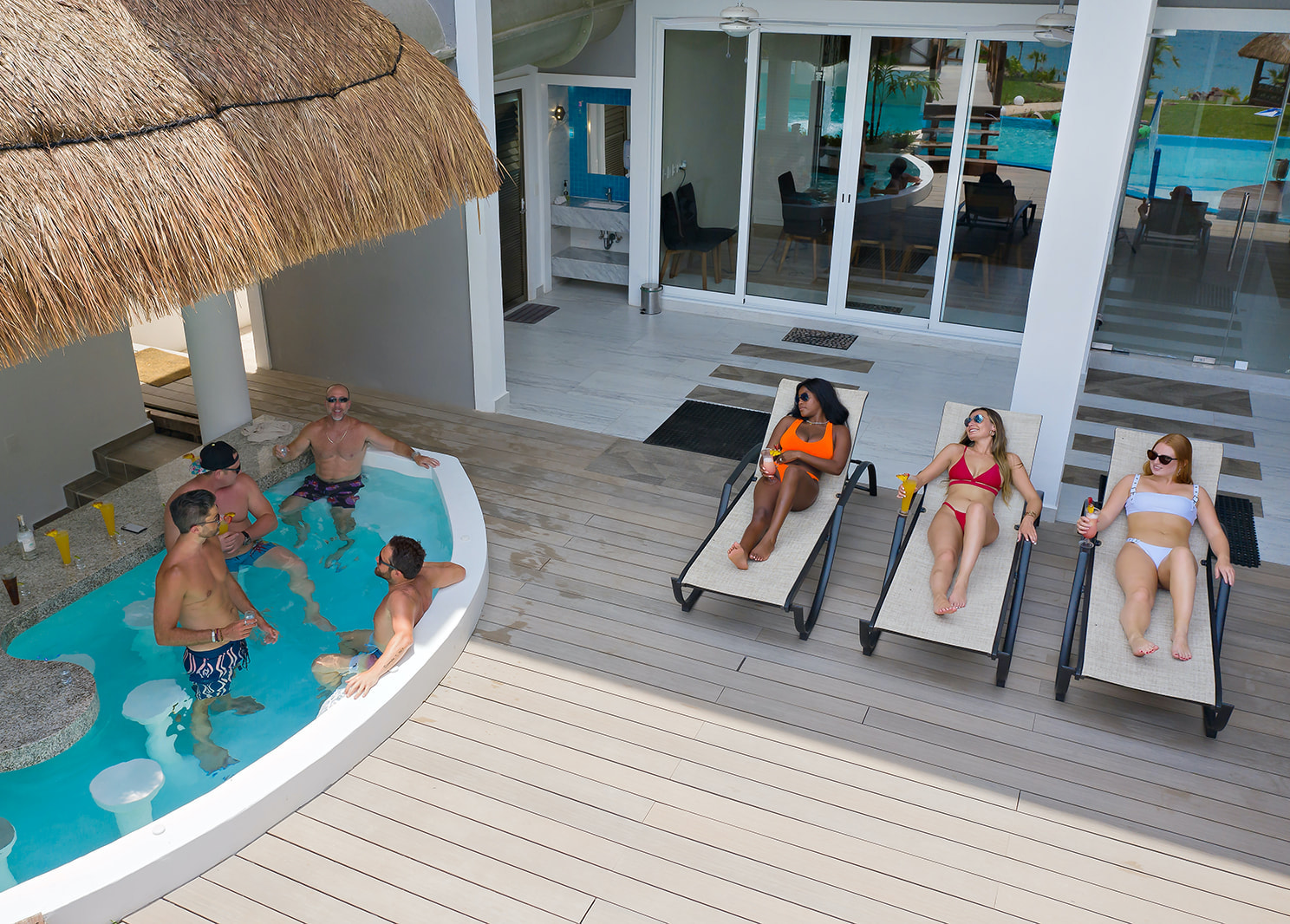 One night the group used backstage props and costumes from the resort's Shadow Theater – a unique attraction that displays guests dancing silhouettes to the delight of the crowd – to kick start a raucous costume party.
The groups favorite excursions two years in the running are the Cielo Yacht Party Tour and virgin beach picnic where their very own butlers and bartenders leave the resort for the day and join the group on board and on a pristine deserted beach to continue to serve food and beverages, both in and out of the crystal clear waist deep water. This is part of Private Paradise's All-Island exclusive service where the resort handlers and staff are available to accompany guests around the entire island to keep the good times rolling in unparalleled style.
The whole group has close relationships with the resort staff on a first name basis since they spend so much time together inside and out of the resort. Butler/bartender Pascal Diaz describes it "As more and more familiar faces showed up, it was like a welcome back nonstop festival for all of us."
With this exclusive star treatment, never before available in a paparazzi-free private setting, it's no wonder celebrities come in groups to enjoy the bespoke service, delectable cuisines, live shows and more.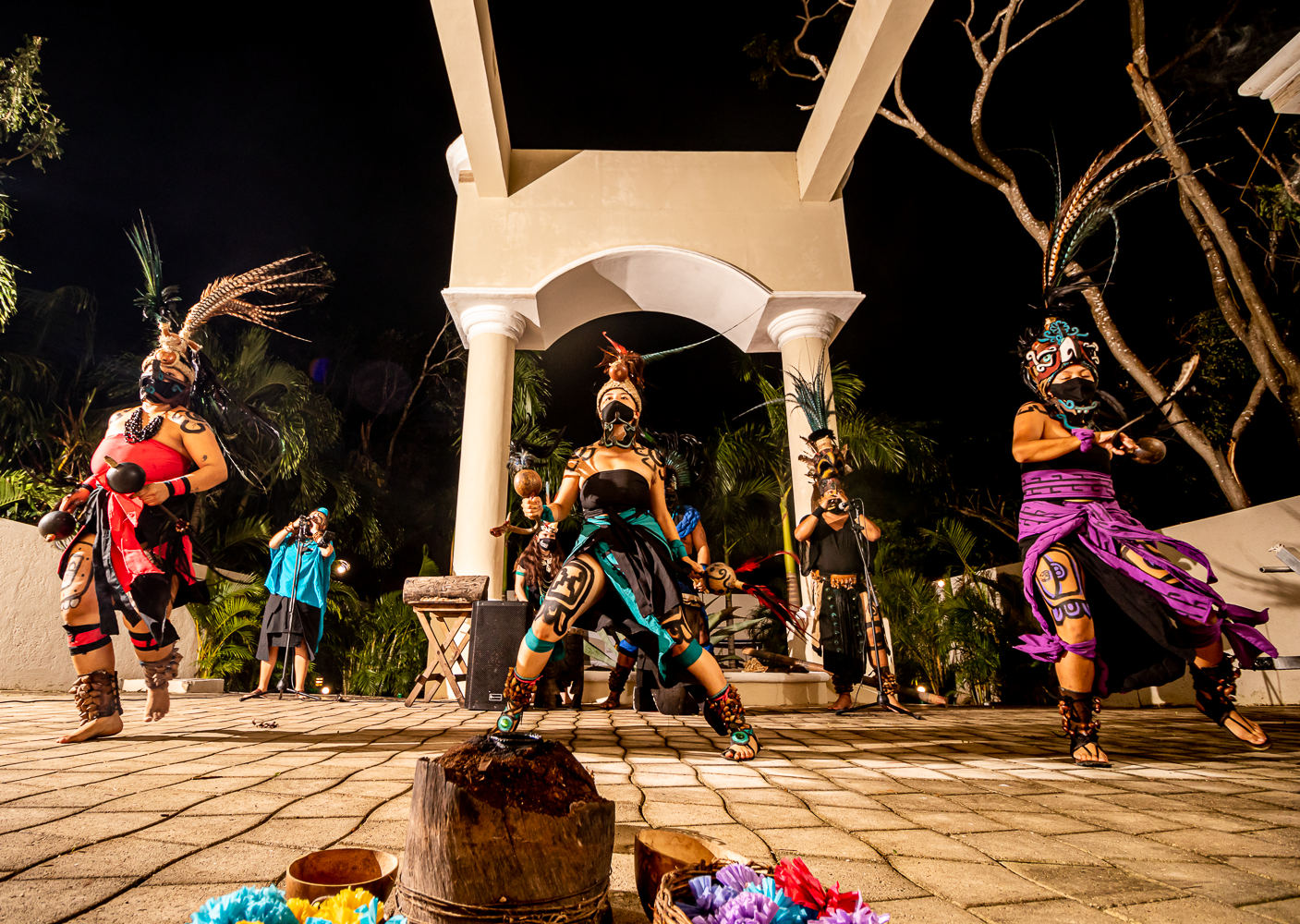 To find out more on these and other celebrity experiences at Private Paradise including personal vacation videos and posts made by the stars follow them on Instagram @privateparadisecozumel.
To learn how you can have your own celebrity experience at visit www.privateparadisevilla.com.
The Challenge Star's Favorites and Trip Highlights
Drinks – Tequila shots, Pain Killers, expresso martinis, graham cracker rimmed Key Lime Pie martinis
Daytime activities – Exercise Classes, Seaside Massages,Ppartying at the Flyin Mayan hot-tub bar
Poolside Snacks – Lobster, Caviar and Vegetarian appetizers
Meals – Chef Reina's Lobster omelets and Chef Fernando's homemade pasta rolled out table-side
Desert – Fire finished Tiramisu
Night time activities – Drinks and dancing at the Club 33 Martini bar, watching the Super Bowl on giant theater under-the-stars with toes in the water
Excursions – Cielo Yacht Snorkel and Party Tour, Virgin Beach Picnic and Tiki Bar Tour