With the release of his latest EP 'Still Standing', British recording artist Asher Knight delivers a heartfelt, and deeply introspective body of work that successfully manages to showcase the Bradford natives talents as a truly gifted singer and songwriter.
Made up of a series of self-reflective, acoustic slow jams and emotive pop ballads, including stand out singles 'By The Way', 'Survive' and 'Amnesia', the extended play sees Knight team up with industry giants John Newman and Red Triangle, to produce some of the most accomplished material of his career so far.
To celebrate the release and subsequent success of 'Still Standing', we caught up with Asher to talk all things music, artistic inspiration, life on tour and his exciting plans for the future…
---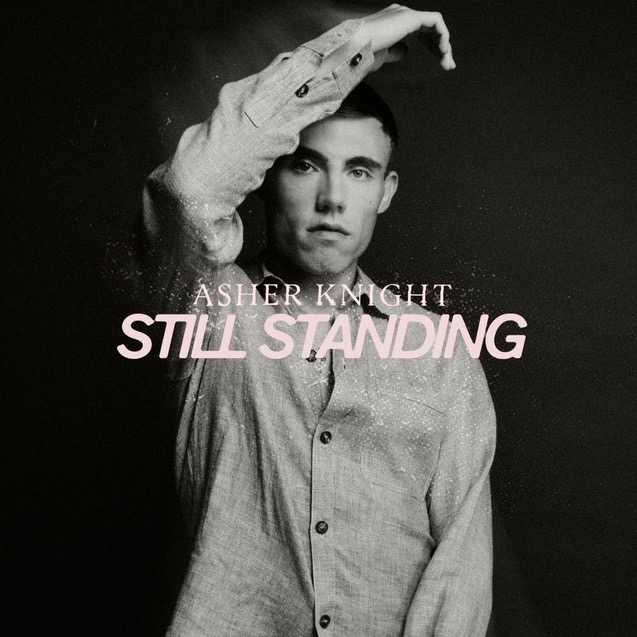 ---
Asher Knight, hello! 'Still Standing' is out – huge congratulations to you! How does it feel to have finally released your latest EP?
I feel relieved it's out!! I spent lots of time writing these songs, and it's incredible being able to share them.
You've worked with some pretty impressive names on this project, John Newman and Red Triangle to name but a few, how was it collaborating with them?
Absolutely amazing! It's always a privileged being able to work with artists that I admire, and working with them always pushes me to try new things and explore areas musically that I never thought I could.
In terms of sound and style, did you have a clear vision of the kind of music you wanted to make, or were you happy to just get in the studio and experiment?
I went in with purely the aim to write music that told a story. I didn't know what it was going sound like exactly, but we tried different ideas and it all started to come together into an organic way.
Which artists inspired you whilst recording?
Over the period of writing, I listened to lots of Taylor Swift, Sam Smith and many other artists that tell stories with their music. It inspired me hugely to take risks and be honest about different situations I have gone through. 
---
Asher Knight x Survive (Official Music Video)
---
Lyrically you wear your heart on your sleeve, and are incredibly brave by in the which you bare your soul on record – how daunting is it (if at all) to be so open and honest with your audience?
Thank you!! I can only write about what I know, and that means I must always be very honest about things I'm going through, or have been through. Many of the situations I've experienced in my own life, are exactly the same ones that most people have been through too, so it's important that the songs are relatable and helpful to those possibly going through similar emotions and experiences now. It can be daunting, but the songs are more than just my stories, they are made up of the stories of all those who helped write the song and inspired the song. 
Which songs were you particularly excited for people to hear?
To be totally honest… all of them!
The EP has been out for over a month now, what has the reaction been like from fans?
The reaction has been amazing!! A lot of people have learned the lyrics already and commented on how they relate to the songs.
For anybody who hasn't yet heard or discovered your music, how would you best describe 'Still Standing'?
This EP is a journey of honesty, going through the highs and lows of love, whether that's for friends, family, or a partner. 
You've recently been on tour with Here At Last! It must have felt amazing to be back on stage and play the new material live?
It truly was amazing!! It was the first time performing the new music, which was so much fun. The tour and fans were incredible.
---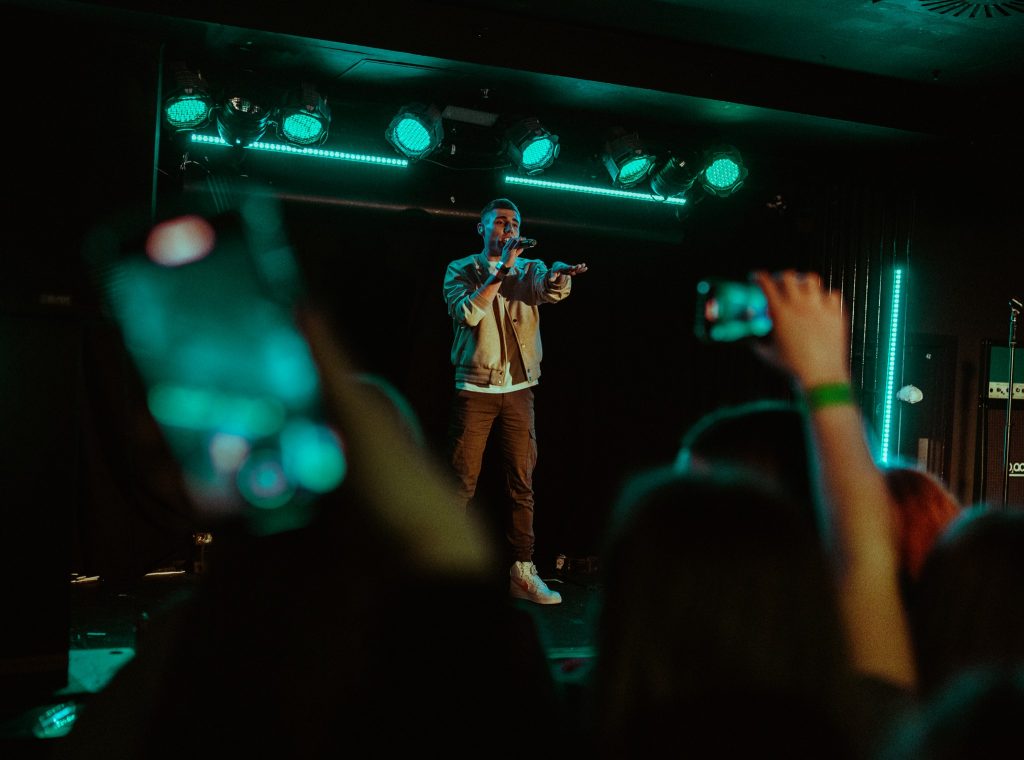 ---
Growing up, was it always your dream to be a musician and performer?
It was always my dream to be a performer; I just didn't know what form it would take in the end. I started of doing drama and dance as I didn't know I could sing. I started singing at 16 and very quickly fell in love and knew it was what I was meant to do.
Many artists in the industry talk about their 'big break' – what would you say was the turning point for you in terms of being able to really make this (making music) a legitimate career?
I would say it was when I first started touring. Having that opportunity to go on tour with some incredible artists really helped me to understand my craft. During that time I feel like I went from just kind of loving music, to REALLY loving music to now it being my career. 
Looking back on all that you've achieved so far, what would you say have been some of your professional highlights and pinch me moments?
My highlight has to be performing at Manchester Arena! That arena was where I saw my first ever concert and so it was crazy that years later, I was on that same stage performing myself. It felt surreal being in front of so many people, and seeing people the same age I was when I saw my first concert. 
What can fans expect from Asher Knight in 2022?
There is lots to expect in 2022, but fans are going to have to wait and see what's to come. I'm 100% sure there is new music to be made, and more stories to be told, so watch this space…  
Asher Knight's new EP 'Still Standing' is available to download / stream now.
---
Let us know your thoughts on Asher Knight over on Twitter @CelebMix now!