In the heart of South London's vibrant music scene, Azu Yeché effortlessly weaves a tapestry of soulful melodies and cultural nostalgia in his latest release, "Gone Are The Days".
The rising musician harmoniously bridges the realms of soul and folk, conquering new heights with his latest single, released via Farmhouse Records. From the outset, Azu Yeché's musical path has been an exploration of identity and heritage. Serving as a precursor to his sophomore EP "Soul Afrikanah Part II," which debuted on August 11, this soulful track "Gone Are The Days" not only showcases his musical prowess but also marks a significant milestone in his artistic odyssey.
'Gone Are The Days' isn't merely a musical composition; it's a poignant journey that evokes nostalgia and vivid glimpses of Yeché's early life. Crafted in collaboration with producer Fred Cox, the track resonates with a genuine sense of reflection and wistfulness, exuding authenticity and a profound love for the past. It serves as a powerful waypoint, bridging his upbringing in Nigeria with his current London life.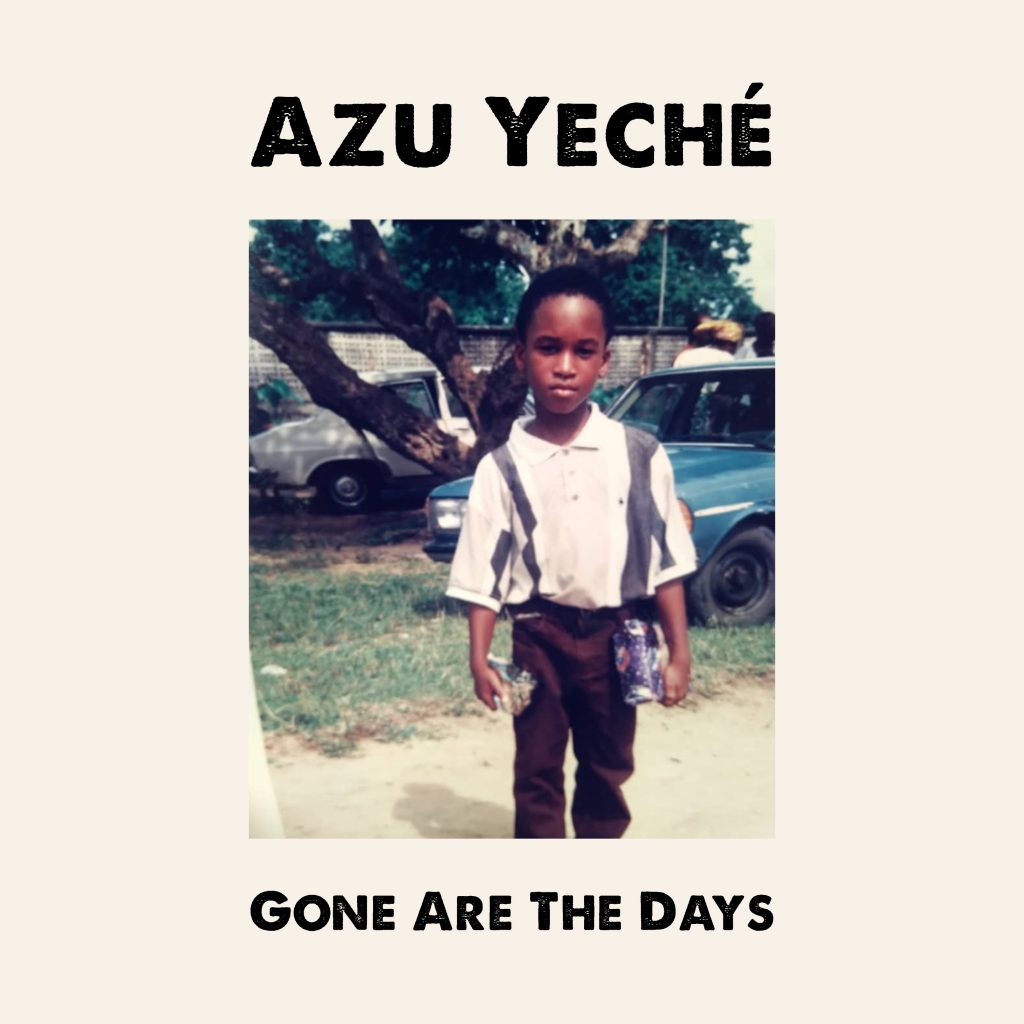 Beyond its harmonies and visuals, 'Gone Are The Days' is imbued with personal introspection. Yeché elucidates that the song captures the bittersweet realization of stepping into adulthood, confronting life's hardships, and acknowledging the complexities that were once overlooked. This sentiment, he says, almost romanticizes the simplicity of childhood, harking back to his days in Lagos where life was, in his words, "simpler" compared to the bustling streets of London.
The inception of this musical endeavour traces back to early 2023 when Yeché embarked on a journey to delve deeper into his African roots, giving birth to his earlier release, 'Soul Afrikanah'. This eagerly anticipated sequel "Soul Afrikanah Pt. II" continues the exploration of identity, heritage, and the echoes of time, all conveyed through his signature fusion of lush melodies. This evolution is anchored, both in the vibrant South London music scene and his intrinsic connection to African heritage, cementing that Azu Yeché's music resonates not just with the ears but with the soul.
The accompanying music video whisks us away to Nigeria, offering a glimpse into Yeché's quest to rekindle his childhood memories. This juxtaposition of coming-of-age realities with the "simpler" past creates a narrative on-screen that resonates deeply. Amid the intense heat of a Lagos day, director Jesse Shot skillfully crafts visuals that unveil Yeché's introspective reverie—days filled with play, neighbourhood camaraderie, and innocence inherent to the young.
In an exclusive interview with CelebMix, Azu Yeché candidly discusses the genesis of 'Gone Are The Days.' We delve into his reflections on embracing his African heritage, musical influences, the profound impact they have on his art, and the intersection of personal and artistic growth, tracing his music evolution and where he is headed next.
Azu Yeché's story is one of soulful resonance, cultural celebration, and musical evolution. Join us to uncover the layers of meaning woven into the fabric of 'Gone Are The Days', and discover the roots and rhythms that define his sound, his vision, and his timeless connection to the past and present!
---
Congratulations on the release of "Gone Are The Days"! What inspired this soulful track that elegantly mirrors life's dichotomy, and what message do you hope your listeners take away from its poignant reflection on the passage of time? 
Thank you. This song is about becoming a full adult and realising you're not a kid anymore. I hope people see it as a positive and uplifting song about looking back and seeing the process of their growth.
Can you walk us through your creative process during the composition of this song? Were there any artists or melodies that shaped the sound palette of this piece? 
I wrote this song in my bedroom on my guitar. I was inspired by artists such as Bill Withers who were lyrically covering topics like the love and loss of a grandmother in 'Grandma's Hands'.
This song features on your upcoming EP, "Soul Afrikanah Part 2". How would you describe your current level of excitement? Can you give us a sneak peek into the ways this sequel continues the thematic exploration from Part 1?
I'm really excited about it as it completes the "Soul Afrikanah" project for me. "Soul Afrikanah" lyrically sees me growing up and experiencing the things that come with life such as outgrowing friends, discrimination, the death of a parent etc. I process all that in Part 1 and I think Part 2 has a feel of acceptance and moving on and growing. Sonically, Part 2 incorporates more African elements than the more soulful sounding Part 1. 'Sky Full of Rain' has the kora prominently in the chorus, 'What if' has a classic African Hi-Life groove etc.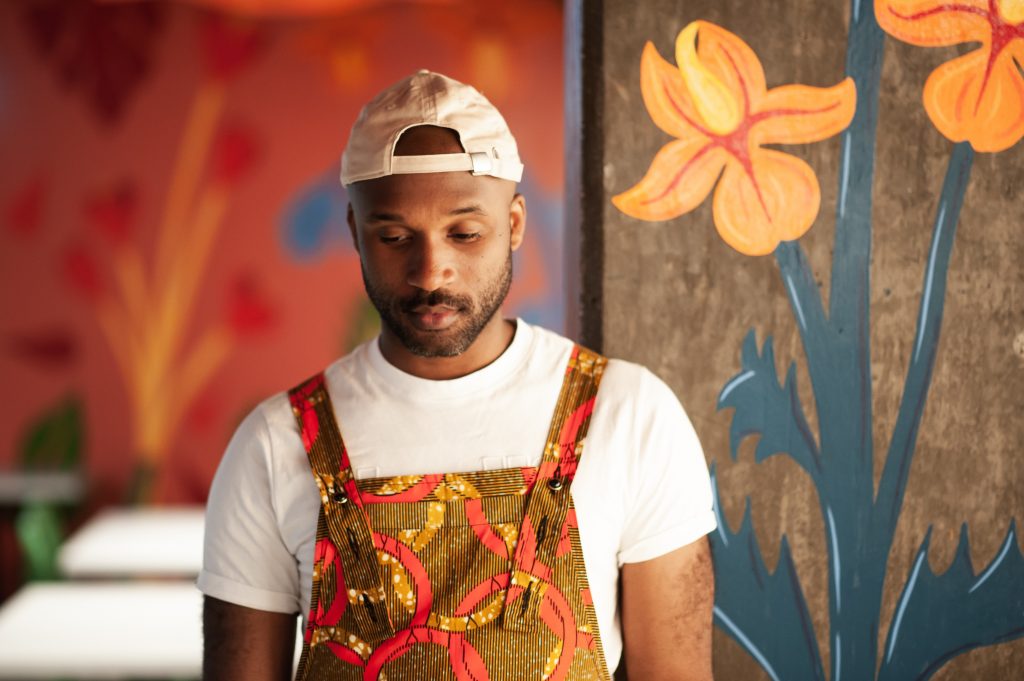 How do you manage the cultural contrasts between your Lagos upbringing and London adulthood in 'Gone Are The Days'? How does this unique blend of backgrounds shape your artistic perspective and musical style?
The blend of cultures is certainly an influence on my vision and music, and the name 'Soul Afrikanah' clearly shows that. I've lived my entire adult life in London so it is hard to compare as they happened at different stages and offered totally different experiences. I can say however that, it's not always easy blending the cultures of either side. 
The music video was a delightful watch, seamlessly blending nostalgic fragments of your childhood memories. Could you share your creative approach to conceptualizing this video?
I wanted to authentically capture my childhood which I think we did in the video so I worked with Jesse Shot It. It was important to capture the local yellow bus, playing football outside, kids being punished for being naughty and braiding hair.
As we reflect on your recent Nigeria trip, how was the experience of rekindling your African roots? What do you miss most about your time in Lagos? Can you share any interesting anecdotes from filming the video on a hot Lagos Sunday?
It was a beautiful experience. Lagos is such a vibrant city and there's so much joy in the atmosphere. People dress in colour, it's always sunny and the food is delicious – so I guess I miss those things. I just remember sweating all through the shoot because of the heat. The video shoot went so well, I particularly loved the house we filmed in.
Being a musician who blends soul, folk, and pan-African influences, how do you harmonize these diverse components? Any guidance for emerging musicians aiming to infuse their music with cultural roots?
I think these elements are essential to who I am as a musician – soulful singing with music that is soulful but also incorporates African elements. Budding musicians should make music that they believe in and that has a message – something that can satisfy them artistically and at the same time give them an audience that can sustain them (if they want to make a living from music). Musicians should always grow and evolve.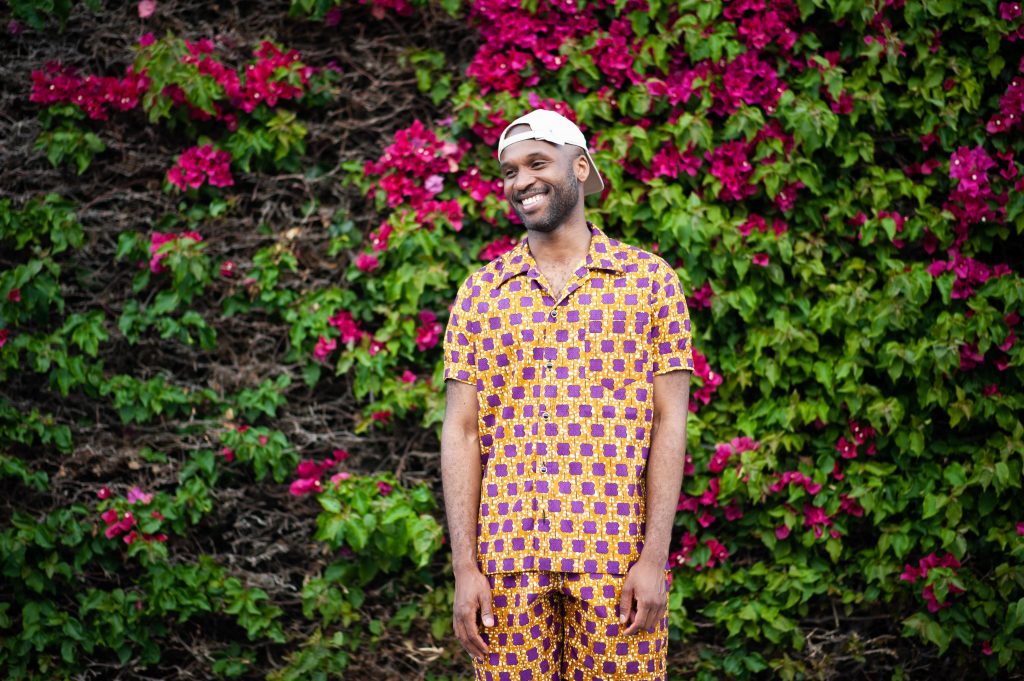 The music industry is progressing towards inclusivity, yet gaps remain in representation and fair opportunities. How do you view this ongoing change for marginalized artists? How do you plan to use your platform to advance cultural diversity and inclusion, shaping how African music is globally perceived?
This is a very important subject for me and I know my experiences as a person of colour. My song 'Be That Guy' addresses this and it was the lead single of the first EP. On this record, I also worked exclusively with Black/POC creatives for the visuals i.e. the videographers and the people who made my clothes. I think African music is having a moment on a global level right now. 'African music' is a broader term than most people think. The songs that have enjoyed commercial success are African pop songs (Afrobeat) but there's more to African music than that so I fear that people might not know that there is a difference between 'Afrobeats' and 'African music'. Then again, I guess we have to start somewhere so I'm delighted that Afrobeats is doing really well on a global scale.
Aside from your musical endeavours, do you enjoy exploring other artistic or creative outlets? Share a quirky or hidden talent that your fans might not know about.
I love cooking, I actually opened a small restaurant cafe during lockdown. Cooking is an outlet that also allows me to mix both cultures in terms of flavours etc. I'm also very much into fashion/clothing – most of my clothes are custom-made by me and my friend because I like to create outfits and tell stories through them. For example, my African dungarees show both cultures by using African fabric in Western style. I'm also into reading and journalism.
What significant challenges have you encountered as an independent artist in the industry, and how did you navigate them?
There are many challenges for an independent artist. The main ones are financial and lack of/reduced access to the kind of opportunities one might have on a label such as radio play and access to top producers for example.
As you continue to grow as an artist, what are some of the artistic and personal goals you have set for yourself in the coming years?
Just to keep making music that has a message and being true to what I believe in. To also keep evolving as an artist. I'd like my debut album to be out within the next few years too.
Stream and listen to "Gone Are The Days" here.
Share your thoughts with us on Twitter at @CelebMix!