As the country continues to navigate its way through such difficult and trying times, television presenter and radio DJ Aimee Vivian feels certain that this years Capital Jingle Bell Ball with Barclaycard will provide music fans of all ages, with a much needed sense of escapism!
Set to take place at The O2 Arena in London this coming weekend, international acts scheduled to appear on the bill include Justin Bieber, Coldplay, Anne-Marie, JLS, Ed Sheeran, Years & Years and Lil Nas X.
---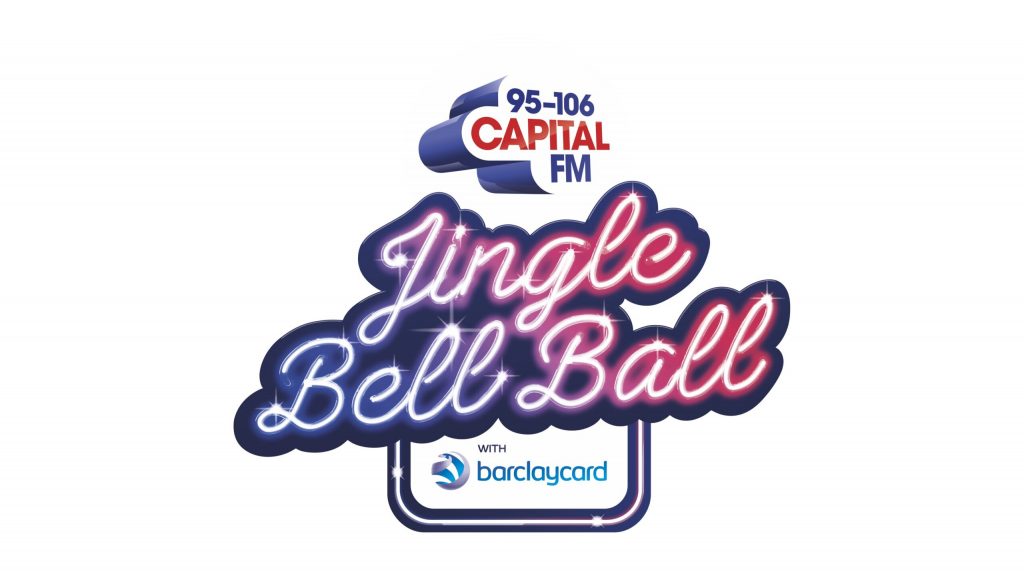 ---
"The Jingle Bell Ball is always such an incredible event!" Aimee tells us just minutes after coming off air having completed her afternoon radio show on Capital. "It's Christmas, it's the end of another difficult year, and so I feel like now is the right time for everyone to come together and enjoy a bit of live music!"
Reflecting on the past 12 months further, Vivian adds: "Life has been hard for a lot of people hasn't it? And so I would love nothing more than to see all of the Capital listeners both in the arena, and at home, forget all of their daily troubles for a couple of hours and be entertained by some of the biggest acts in the world!.. I mean, how lucky am I to be able to say I'm a part of something as special as this?"
---
Introducing Aimee Vivian…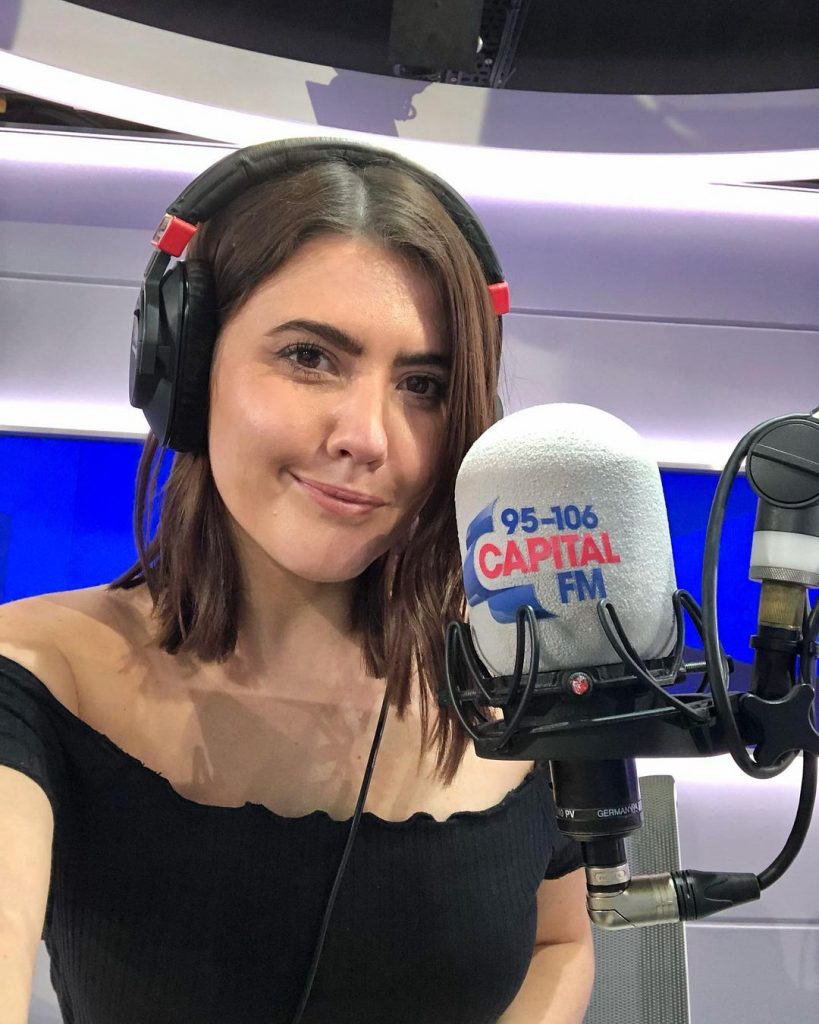 Having worked her way up through the ranks at Capital, wining over listeners with her effortlessly sweet personality and friendly, girl next-door demeanour, Aimee has interviewed some of the world's biggest stars throughout the course of her time at the station, and currently hosts her own show on weekday afternoons from 1pm – 4pm. Away from the airwaves Vivian has worked with brands including Disney, MTV, Sky and E4, and in her spare time says she loves nothing more than hanging out with her two dogs, and exploring the great outdoors.
Ahead of this weekends festivities, we caught up with Aimee to talk about what fans attending the ball can expect from what many are describing as being the U.K.'s biggest Christmas party EVER!..
With less that 24 hours to go until the 2021 Jingle Bell Ball with Barclaycard, tell us, what's the feeling like at Capital HQ right now?
Oh my goodness, we are all so excited! As a team we live for these kind of events, seriously, the Summertime Ball and the Jingle Bell Ball are like the two highlights of our year; we love them so much, and have a brilliant time putting them on for everyone. So after 2 years of nothing, we're ready to party in style this weekend!
Capital is a station known for fostering, and creating a wonderful sense of community between it's talent and it's audience. To us, it always feels like your events are just another brilliant way to extend and grow that

existing feeling of unity and togetherness…

Absolutely! I can honestly say we truly are like one big family at Capital, and that includes our listeners too – they are a huge part of our family! So it's really important for us to always make sure that everyone tuning in to our shows, and coming along to our events, feels like they're involved in what we're doing. Whenever we have planning meetings about things like the Jingle Bell Ball, the same questions always pops up and that's 'what would our audience want to see and hear?' We'll go above and beyond to ensure that the people who allow all of us to do what we love, are happy and enjoying the content we're giving them!
As you said, it's been 2 years now since the last ball, so we imagine the atmosphere at The O2 in London this weekend is going to be off the scale!
It. is. going. to. be. INCREDIBLE! Especially on Saturday night when Bieber steps out onto that stage… I mean, wow! We're all ready to let our hair down and have a good time aren't we? I feel like this moment has been a long time coming, and it's almost like we've reached a point where we just need to enjoy ourselves again! I don't think any of us are ready for how exhilarating and exciting it's going to be though; I really can't wait!
This year's line-up is INSANE! You really have gone all out to ensure that this will be a weekend people will remember forever! Who are you most looking forward to seeing play live?
The line-up is fantastic isn't it? I wish I could take credit it for it, but I can't, so hats off to our incredible booking team for doing such a brilliant job! Okay… who am I most looking forward to seeing… that's hard! I mean obviously there's people like Ed Sheeran and Coldplay who will be amazing, but I'm actually really excited to see Mimi Webb and Griff because I think they are two, incredibly talented female artists, with powerhouse voices who are just owning it right now! But then you know, like I said we've got Justin Bieber playing too! And this will be his first U.K. gig in over two years, so I think that will be really special! Then there's Lil Nas X who has just gone from strength to strength since 'Old Town Road' and, I mean he really puts on a show doesn't he, so I'm sure his set will be pretty epic! Actually, do you know who always brings it? Jax Jones! I remember a few years ago he performed with this troop of dancers, and they just took over the stage – it was full out, high energy, banger after banger… oh, it was epic! So I can't wait to see him either… I feel like I've just listed everybody on the line-up haven't I? (Laughs). So yeah, I'm excited to see everyone but for me, as a female presenter, it's always nice to see other females doing well in the industry so I'll forever support and champion them!
Girl Power! Females, supporting females – we love to see it! Jesy Nelson, is also another big name performing on Saturday night…
Yes of course! So this will be Jesy's first big performance as a solo artist and you know she's going to bring it and go all out with the choreo! I've actually had loads of her fans DM'ing me saying how exciting they are about seeing her up there on stage on her own. She's a huge star all around the world isn't she? So whatever she does I feel like it's going to cause quite a stir, but in the best way! She works so hard and I would imagine she's been working super hard in that rehearsal room, day and night, to make sure that her performance is absolutely outstanding!
---
Jesy Nelson – Boyz (Official Music Video)
---
We know Roman, Sian and Sonny Jay will act as hosts for the main show – so what will you, and all of the other Capital presenters be getting up to over the course of the weekend?
Right, this is exciting! So I will be on the radio from 2pm till 6pm, and I will be chatting to some of the acts backstage – I'm sorry I can't tell you who (laughs) – sharing all of the fun behind the scenes stuff that our listeners at home, and the audience in the arena won't get to see! It's going to be brilliant, because when you do these kinds of shows you never know what's going to happen! I remember a couple of years ago Joel Corry and I just decided to have a running contest along the corridor where all of the artists dressing rooms were, for no other reason than it was just really funny (laughs). Random things like that happen all of the time, and for me, those are the best kind of moments to capture and bring on air because those are the kind of things our listeners wouldn't ever know or hear about, and so I love that we are able to share all of that with everyone and again, make them feel like they are a part of the whole weekend, even if they can't be there in person with us.
Again, always thinking about your audience…
(Laughs) Honestly it's so important! If people didn't tune in to listen to us on the radio, we would be out of a job! I love the relationship I have my audience, and whenever anyone on my show wins a ticket to something like the Jingle Bell Ball, I always tell them to tweet me so I can go out into the crowd and meet them because I love being able to put a face to a name and say 'hello' to people I've chatted to. Like I said before our listeners are a part of our family and play a massive part in our shows.
You're currently on air, weekdays 1pm – 4pm, which is just the perfect time slot in the day! You must have so much fun doing the show?
I really do! Hand on heart, I walk into that building everyday smiling, and leave after my show smiling too! You couldn't do the job I do if you didn't love it, because for all of the fun we have, it's hard work too and it can be pretty full on in the sense that you always have to keep you wits about you, because if you're broadcasting live on air to goodness knows how many people and something happens, or something needs changing ASAP, you have to be on it to ensure that any hiccups or changes seems seamless (laughs). I've always been appreciative of my job, but I'd say that appreciation has grown massively over the last two years because during lockdown it gave me focus and a sense of stability, like everything else around me was changing, but I knew I had show to do and my audience to keep entertained, so it kept me upbeat and motivated. And do you know what, I absolutely loved getting to know my listeners better during that time, and I feel privileged that I was able to provide a bit of company for people because the reality is, for those people who live on their own and then had to work from home, it was a really lonely time. So it makes me feel really good that I could provide a bit of comfort and company for people during what was I'm sure a really, really difficult time.
Hearing you say that makes us realise just how important radio still is…
I completely agree! I think before we went into lockdown there were probably a lot of people out there who thought 'oh nobody listens to radio anymore, it's time to move on, it's had its day!' but let me tell you, I've seen the graphs from that first lockdown of digital listeners and it is insane how many people were tuning in on the daily to listen. It also plays a really big part in developing and launching new artists, as well as championing all of the bands and singers we already know and love.
As someone who clearly loves music, and who's job it is to select tracks to spin on a daily basis, which artists have you enjoyed playing on your show this year, and who are you tipping to be big in 2022?
I think The Kid LAROI is going to be massive next year! I know he's already had that massive hit with Bieber, but I think we're going to see a lot more from him in the coming months. I also really love ArrDee – his song 'Flowers (Say My Name)' is one of my favourites at the moment and I'm excited to see what he does next because I think he brings a real uniqueness to the industry that I think we've been missing. I know I mentioned her earlier, but I do love me some Mimi Webb, she just has the most incredible voice and I really believe she's got a massive career ahead of her. It feels to be a really nice, exciting time for artists at the moment, and I love that we seem to be getting this influx of new acts coming through and taking over in a big way – I'm happy that I'm in a position to be able to support them in any way I can.
Be sure to follow Aimee on Instagram @aimeevivian, and listen to her show on Capital weekdays from 1pm – 4pm.
---
Let us know your thoughts on Aimee Vivian over on Twitter @CelebMix now!