It is often thought that when a person reaches an inordinate level of fame and fortune, their life becomes akin to a fairytale; where the concept of objective reality knows no bounds, and no such thing as heartbreak or sorrow can ever permeate the protective bubble of perceived happiness that surrounds them.
And whilst there is no denying that 'making it' in the world of celebrity has its obvious advantages, it should aways be noted that dealing with the after effects of global stardom can often present its own set of challenges. A fact of which Australian singer/songwriter Darren Hayes knows all too well…
---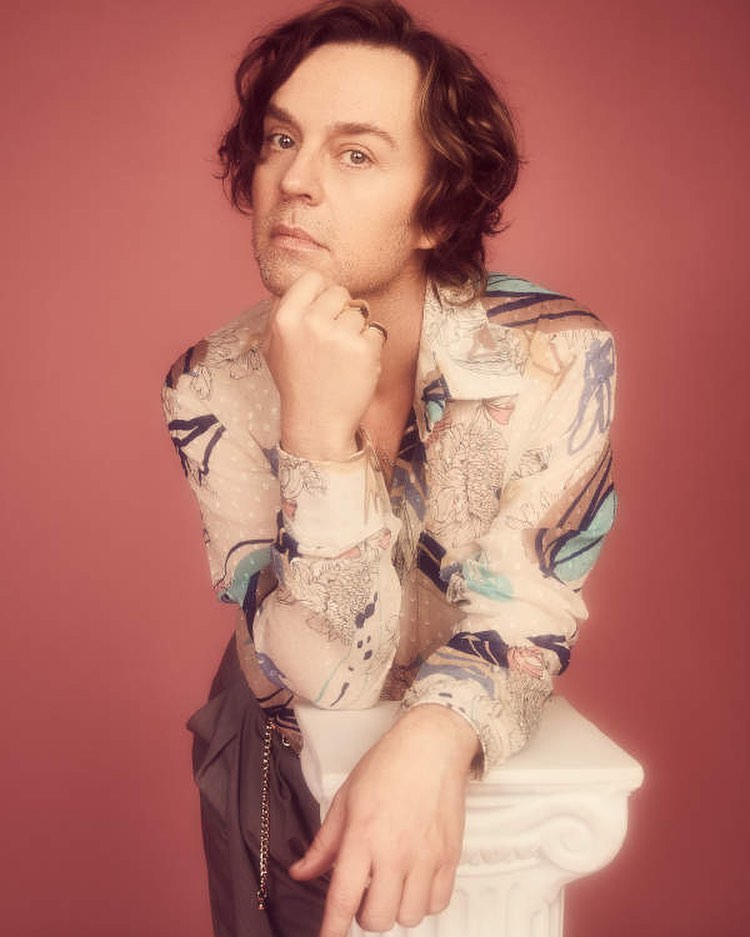 ---
"I'll be your dream, I'll be your wish, I'll be your fantasy…"
As a fledgling young pop star, travelling the world, enjoying tremendous success as one half of the internationally adored duo Savage Garden, Darren Hayes seemingly had it all!
Famous for the hits 'Truly, Madly, Deeply', 'I Want You' and 'To The Moon and Back' Hayes, along with bandmate Daniel Jones, dominated the pop landscape at the close of the 90's right through to the dawn of the new millennium, wining a legion of fans for their mature, contemporary musical style and unapologetically heartfelt and poignant lyrics. The group would go onto sell 30 million records worldwide before deciding to go their separate ways in 2001.
---
Truly, Madly, Deeply (Official Music Video)
---
Emerging from the shadows of his previous stage persona, though by his own admission a daunting and intimidating prospect, proved to be the making of Hayes, with the Brisbane native launching a credible and commercially successful solo career that saw him release 4 studio albums and 17 singles, with global sales in excess of 5 million.
However after 10 years of non-stop recording and touring, Darren made the decision to retreat from the limelight following the release of his fifth solo record 'Secret Codes and Battleships' in 2011, choosing to prioritise both his physical and mental health by beginning to address some of the emotional issues that weighed heavy on his mind since he was a teen.
"Listen, I'm not here today to complain about anything that's happened to me, or psychoanalyse the ups and downs of my career." Darren muses from his home in LA. "I've achieved things that as a kid I would have never thought possible – I've been incredibly fortunate, and I know that… I mean, my childhood dreams came true for goodness sake, my life has been amazing! But, I think it's important to be truthful, and say to people that on the flip side of all my success success, I was a man who was incredibly lonely, and vulnerable, and conflicted, and… just really quite sad sometimes. Truth be told I had spent years hiding who I really was, so in taking that career break and spending time out of the spotlight, allowed me to really focus on learning to accept myself for who I am, and for who I love. I'm not afraid to say that now, because I want people to know that nobody is immune to the hardships of life, no matter how 'famous', or rich, or popular they are, life can be tough for all of us and there's no escaping that fact."
Explaining his point further, Hayes adds: "I remember at the height of Savage Garden's popularity, the perception was that I had the world at my feet, because I had all this money, and fame, and success and fans… but the one thing I didn't have, was love – and that was the thing that I wanted the most. Don't get me wrong, I was and have always been incredibly appreciative and grateful for my career and the support of my fans, but that void within me, to feel and experience the love of another man began to take it's toll."
---
Truth be told, I spent years hiding who I really was.

Darren on the internal struggles he faced whilst learning to embrace all aspects of himself.
---
In 2022, it seems hard to believe that there was ever a moment when a pop star would run the risk of jeopardising their career by openly admitting their attraction to a person of the same sex. Yet however progressive the 1990's were in terms of celebrating individuality and empowering women (thanks in part to the Spice Girls 'girl power' philosophy), there's no denying that for gay men, and the LGBTQIA community as a whole, the often romanticised decade was still a very scary, unsettling and often unaccepting period of time.
As a gay musician who found fame at the height of the 90s, we wonder did that fear of being outed play a part in exacerbating the internal conflicts Hayes was feeling…
"Yeah, I think the weight I was carrying on my shoulders was mainly due to the fact that I was never really 'out' or comfortable in my own skin." Darren admits candidly. "There I was singing songs on some of the biggest stages in the world, and in my head I'm thinking about the man I loved the most… who would have thought it? (Laughs). I don't know if I was ever really overtly worried about people finding out I was attracted to men, but there was definitely an ongoing fear I felt during those early years, and looking back that makes me feel really sad."
Reflecting on those feelings, the 'Insatiable' singer continues: "You know, to this day there's still a sense of regret and sadness in me that at the height of my career I was never brave enough to use my own super powers and dominate the industry in the same way that someone like Lil Nas X does today… I mean, just look at him! Without fail he is always 100% authentically and unapologetically himself, and I love that! I so admire the way he handles himself, and the way he's so funny and fierce in the way he reacts to all of the hate he gets… truly, I feel utterly empowered and inspired by him; he's so brave."
One could argue that for a high profile recording artist to have momentarily turned their back and walked away from a career they've worked their whole life to build, is also pretty brave…
"Maybe…" Darren laughs. "Listen, I stepped away from this business because I'd stopped having fun, and I didn't want my audience to see that; I didn't want them to see that I was jaded. And what was beautiful about doing that, was that I learnt once again to enjoy and appreciate all of the simple things in life that I'd dis-regarded and taken for granted before, because when I was younger all I cared about was 'making it!' In my head, that was the thing that was going to make me happy, not all of the mundane boring things in life… what little I knew back then (laughs)."
"Going through that process of being a regular human being again has been so helpful and healing for me. I can't quite find the words to eloquently explain it just now, but I think it's fair to say that over time something switched in my brain, and I fell back in love with music and the process of making records, and as a result I realised that this wasn't over for me, and that there was another chapter left to write. We only have a limited amount of time on earth, and I'm realising that I still have a voice, and I still have a platform, and I want to now use them both."
---
"Let's try being in love, with the idea of being in love…"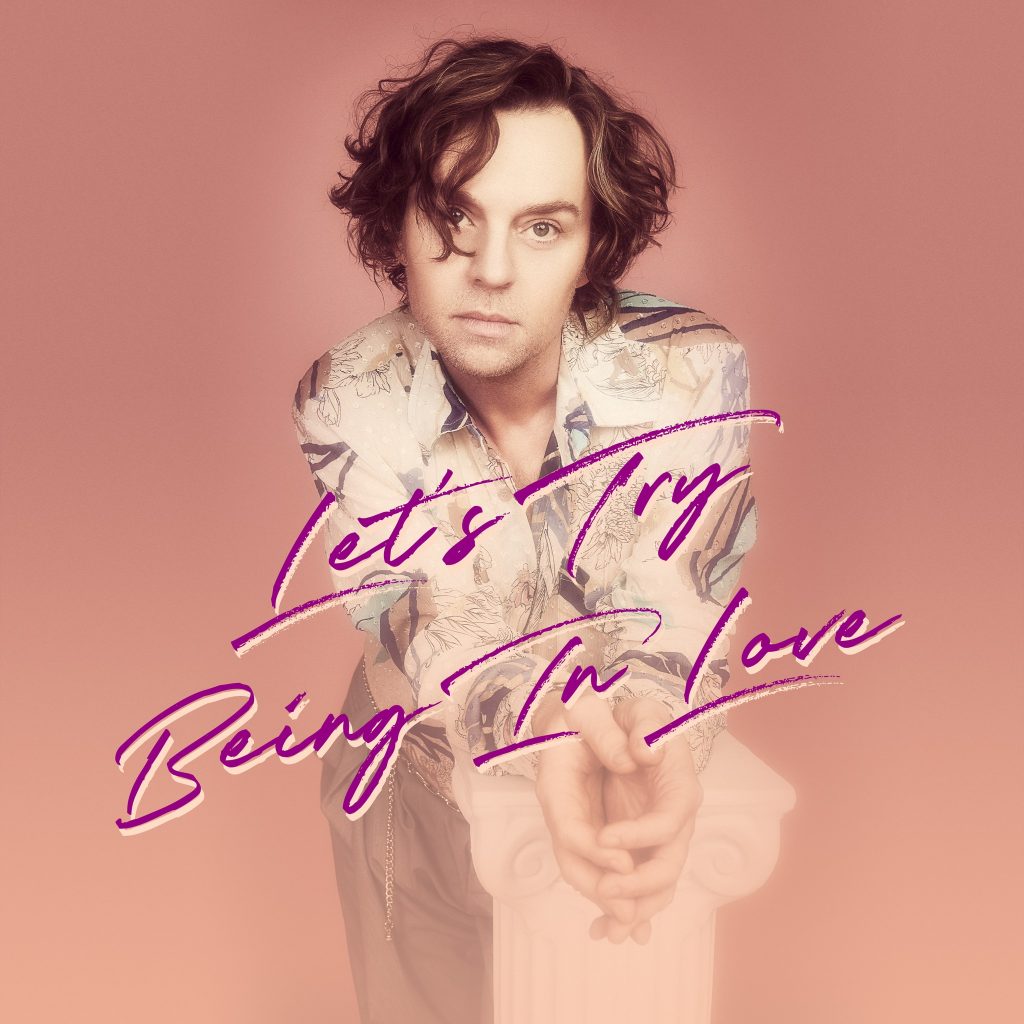 As the swell of the brooding baseline seductively pulsates against the stone cold groove of his comeback single 'Let's Try Being In Love', it's clear the track serves as the ultimate rebirth for Hayes as both a proud gay man, and recording artist.
Musically inspired by queer icons like Patrick Cowley and Shep Pettibone, the self-reflective and wildly introspective song (entirely arranged, produced, composed and performed by Darren himself) offers insight into the singers current state of mind, as he ponders the meanings of life, love, regret and realisation.
"There are two things going on at once in this song." an enthusiastic Darren tells us as we begin to discuss his latest musical offering. "On the one hand I'm addressing what it feels like for anyone to be experiencing life at 50, but in-particular what it feels like for a gay man experiencing life at 50! There's this internal conflict that builds up inside of you over time, and even though you know deep down these emotions and thoughts are all so superficial… they hurt. You don't look the way you used to look, you don't feel as vital or as sexual as you once did, and you worry that you're not as desirable as you once were, yet your yearning to feel desired by someone else feels just as strong as it ever did – it's a lot for an insecure mind to deal with, and all of those things combined lead can lead a person to feel like they just don't matter anymore."
"I think a of lot of gay people will relate to this track in the sense that so much of our culture is based on youth and beauty. I know I certainly went through a period where I started to feel invisible and undesirable – even though I was completely and totally loved in my marriage, there was a part of me that wasn't ready to be dismissed, and put out to pasture like society does to women once they reach a certain age. Why do we police women's sexuality? Why do we tell Madonna she can't be sexy anymore just because she's of a certain age? There's still this double standard and it's so wrong."
Asking questions, provoking thought and sparking conversation in the hopes of making peace with the past, seems to be somewhat of a recurring theme in both Darren's professional and personal life at present. As he unleashes new music into the world, it's clear the process of recording new material has, in a sense, emancipated him from the shackles of the past that once held him back.
"When I came out I felt nothing but joy." Darren says with a sense of pride. "I didn't want to make it into this huge thing, so I made the announcement by telling the world that I'd married by boyfriend, it was as simple as that! There was no big interview, no press tour, no over the top photoshoot, the moment didn't require any of that, because at the end of the day, all that I was saying was that I was in love with this wonderful man from Nottingham and I was happy. The freedom that flowed from that realisation opened me up to this whole new world of possibility, and for the first time in a really long time I felt fearless."
---
Why do we police women's sexuality? Why do we tell Madonna she can't be sexy anymore just because she's of a certain age?

Hayes on the double standard faced by women in society
---
For anybody doubting Hayes new found sense of confidence and self-acceptance, needs look no further than the music video for 'Let's Try Being In Love' to see just how far the singer has come in terms of embracing the very essence of his being.
Directed by Andrew Putschoegl (Backstreet Boys) and starring Madeleine Coghlan and Scott Evans (brother of Hollywood star Chris Evans), the super stylised clip shows Darren navigate two opposing sides of himself – battling sexual tension and the desire of yearning for another man, with the everyday trials and tribulations of living life in a marriage that's not meant to be.
"Okay so let me tell you, this video is everything to me!" the 'I Want You Singer' exclaims. "Coming up with the concept, preparing for it, making it and then putting it out into the world has provided me with a much needed sense of healing; I'm so, so proud of it!"
Pausing for a moment to gather his thoughts, Hayes says: "This video gave me a moment to set myself free, and rewrite my memories and change my association with the past. There was a lot of internal internalised homophobic within me that I had to eradicate and let go of, so when you see me kissing another man on camera with no inhibitions or cares, that's not something I'm doing for shock value or to cause a stir, that's me embracing and LOVING who I am and letting other people out there that it's okay for them to do the same."
"And listen, I'm fully aware that we're living in 2022, and that a 23-year-old might watch the video and think 'so what? What's the big deal, he's kissing a dude!' and trust me, I love that response. But again just as we were talking earlier about the flip side of fame, on the other spectrum of society, I know for a fact that a lot of people my age, who grew up in the 70's and 80's, will know and remember a time when it was illegal to be like me, and damn even as we speak now, there are countries on this planet where you can be put to death for being gay, and there are schools in the country that I live in, and where I'm from, that if you are gay you are simply not welcome to attend… so for that reason, I will use my art to be a voice for those people."
---
Darren Hayes x Let's Try Being In Love (Official Music Video)
---
Despite his obvious conviction and belief in the music he is now making, it's understandable to hear Hayes has some feelings of trepidation and anxiety as he tentatively steps back into an industry that has changed beyond recognition in recent years.
"I've purposefully worked up to this moment very gently." Darren laughs. "Of course I'm feeling a little bit nervous about how people will respond to me coming back into the industry, but during my time away I noticed, and I guess realised, that we now live in a world where it's possible to put music out on your own terms now – I don't need a major record label, I don't need this huge machine behind me, I can do this my way."
"Take this single for instance, it's a 6 minute opus that let's be honest is never going to get played on radio… and I don't care! It's not a stereotypical 3-minute pop track that you can hum along to whilst you're driving in your car, it's an out-and-out dance record that has substance to it. I'm not interested in following trends or fitting into a specific category, more than anything what I'm doing this time around means more than pleasing others, my main objective is to create joy and that joy starts with me."
---
"I'm the kind of person who endorses a deep commitment."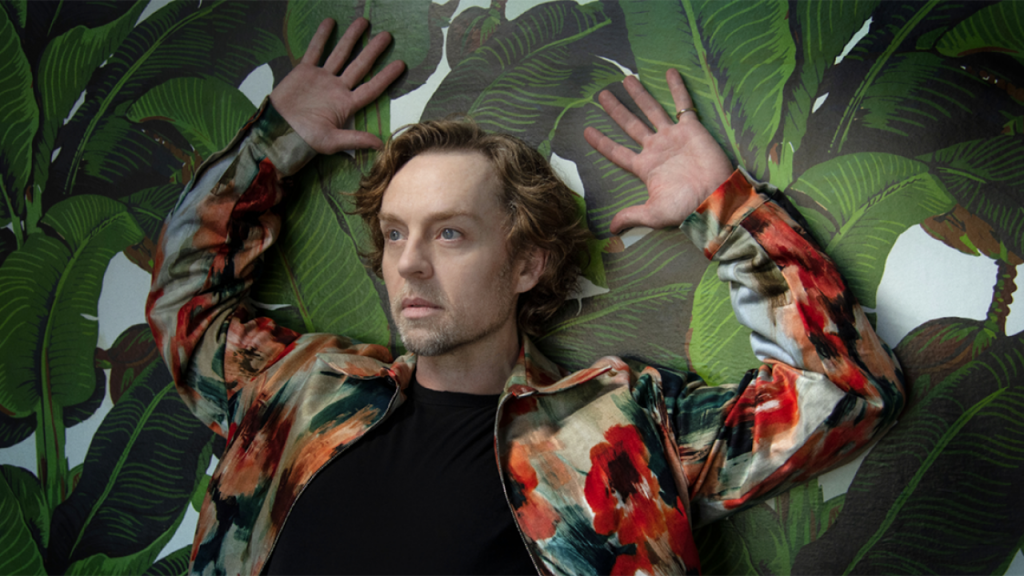 As we continue to explore the idea of making peace with the past, whilst also keeping our eyes firmly fixed on what we hope to be a bright and prosperous future, we can't help but ask: who is Darren Hayes today?
"I'm me." Darren says without pause or hesitation. "I'm simply me, living and sharing my experiences of what its like being a man in middle life. I'm not preaching or lecturing anybody, but I am standing up and saying I'm not ready to be written off… I may almost be 50, but in my head I still feel like I'm 25 (laughs)." 
One message Hayes is keen to share however, is the importance for people of all ages to learn to love and accept themselves for who they are at each stage on their journey through life… "Please don't hate me, because I know how corny this sounds, but we've all got to learn to love ourselves! You can't go out there and look for someone else to fix your problems, you have to work through all of that stuff on your own… trust me!"
"I remember for all the years I lived in San Francisco, as much as I loved it, there were many, many times when I'd find myself looking out over the bay thinking to myself 'I just want to find love and be loved!' I know, I know, that sounds so dramatic, and I'm well aware that saying this makes me look like some sort of Kate Bush wannabe, but it's true, and I have no qualms in saying that is how I felt. What I learnt over time though, was that I had to become more centred within myself, and comfortable in my own skin, in order to be able to welcome another person into my world to make a life with."
"So, I put in the work! And I made myself confront my demons, by not only addressing my internal issues, but by also embarking on a physical transformation for myself, because so many years of standing in front of the mirror and thinking 'at what point in my life am I going to be able to look back at my reflection and think that it's okay to like myself?' had lead me to develop a pretty unhealthy body image."
"It's not been easy and there's no quick fix or one way to do it, and listen I'm not ashamed to say that it takes a lot of work and therapy for me to stay on this planet, but the beauty of fighting through your demons is the light and inspiration you find on the other side of the darkness."
"I'm lucky, I made it through the dark and now I'm ready for the world to see this version of me…"
---
Let us know your thoughts on Darren Hayes over on Twitter @CelebMix now!