Starr Kiely is a 22-year-old singer-songwriter from Essex who graduated from East London Arts and Music school. Starr has always loved performing and found that love for music when she sang acapella at a friends music competition. Since that day she has always had a passion and love for music and has never stopped singing or dreaming about where the music industry could take her. She has released two amazing singles, 'Time' and most recently, 'More Than I Want.'
CelebMix had the opportunity to talk to Kiely about her dreams and passions as she rises up through the music industry. She talks to us about her biggest inspirations and aspirations she had as a child as well as the most recent music she has released and things she wants and has experienced.
When did you know you wanted to be in the music industry and why?
Starr: I knew I wanted to be apart of the music industry from the age of eight when I saw Beyoncé's music video to 'Crazy In Love.'
Who are your biggest musical inspirations and how have they inspired you?
Starr: Creatively and musically I have always been massively inspired by the likes of Beyonce, Mary J Blige and Jhene Aiko. They are just a few from my long list of musical inspirations. Beyoncé for me has always demonstrated a level of performance that I can only aspire to one day be something similar. Her ability to capture an audience through music, dance and production have always blown my mind.
How would you describe your sound to new listeners?
Starr: My sound to new listeners can only be described as feel good Pop R&B.
What was your experience like performing at Nickelodeon's Slime Fest along with many other fantastic artists?
Starr: Performing at Slime Fest 2019 was insane! It was my first ever performance singing my own song. I will never forget that feeling.
Where is your dream venue to perform in?
Starr: My dream venue to perform in would have to be Madison Square Garden (dream big).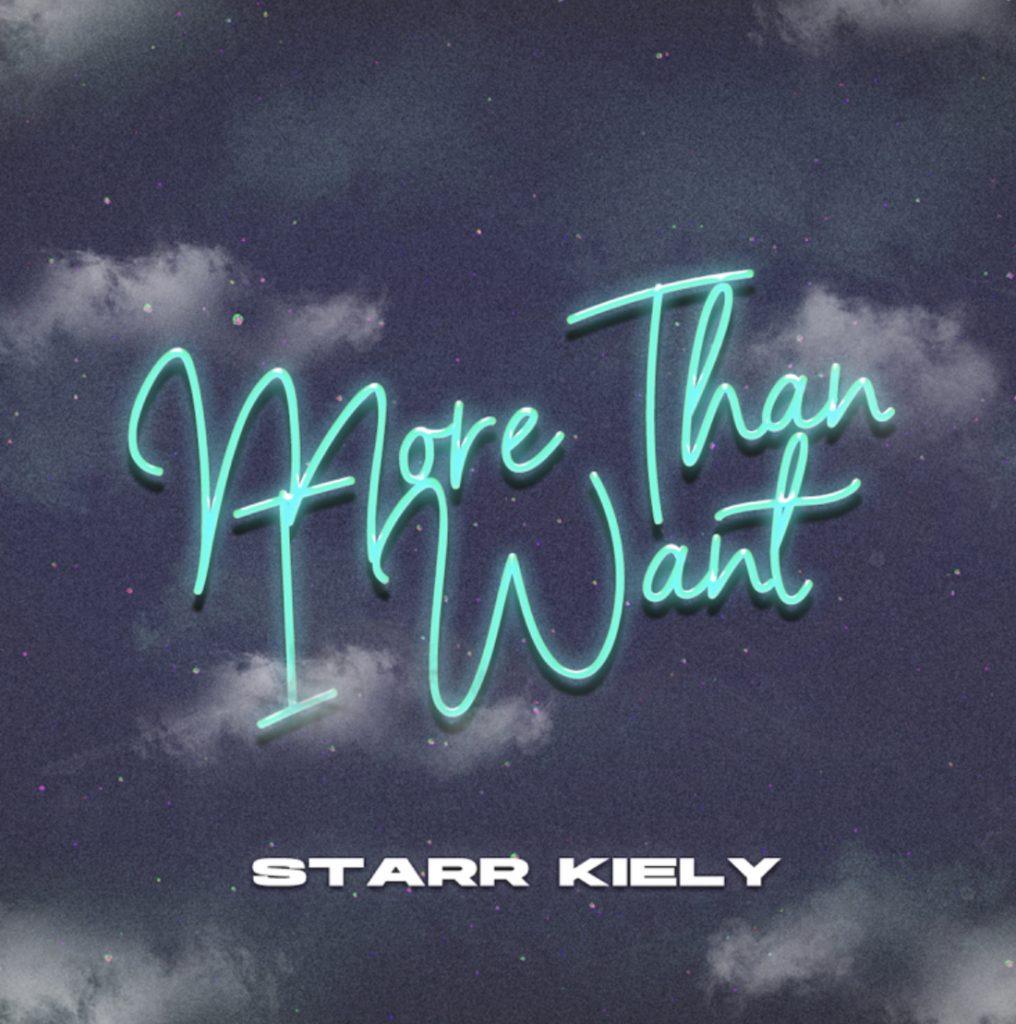 What is your latest single 'More Than I Want' about?
Starr: My latest single 'More Than I Want' is about wanting to be with someone or do something, even though you know you shouldn't. It is about knowing that the same intentions are not reciprocated.
Has releasing music changed you as a person?
Starr: Yes, releasing music has definitely changed me as a person in ways such as learning to be more open to opinions and judgement over my craft, whether that be positive or negative.
Do you have any more music releases that we can expect soon?
Starr: You will just have to keep your eyes and ears peeled for that one! However I will not keep you waiting for too long.
Where do you see yourself five years from now?
Starr: Five years from now I hope to have an album released, along with a core group of people who enjoy my music enough for me to be able to sell out shows and share my music all around the world.
Do you have a message for your fans?
Starr: My message to my fans… You guys have no idea how much your support and constant love is seen, heard and appreciated. Although I am at the start of my musical journey you guys have been there right from the start . I hope to one day be able to share more music, love and gratitude to you all!
How can your fans keep up to date with your latest news and music?
Starr: You can keep up to date with my musical movements through my Instagram, Twitter and TikTok 'StarrKiely' and of course keep your eyes peeled on Spotify and Apple Music, where updates and new music will be added soon.
Are you a fan of Starr Kiely? What would you like to hear from her? Let us know on Twitter @CelebMix.