Since bursting onto the scene back in 2013 as the breakout star of Lifetime's hit reality tv show Dance Moms, American singer, actress, dancer and YouTube sensation JoJo Siwa has gone onto become a international megastar, with her sunny personality, vibrant sense of style and fierce, unapologetic attitude inspiring an entire generation of young people to be fearless in their life choices, and courageous in their quest to live as their true, authentic selves.
Whether it be through music, movies, merchandise or bright, sparkling social media content, Siwa makes it her mission to champion the underdog, by bravely using her online platform and position in the world to defiantly speak out and support the causes she believes in, going above and beyond to ensure her voice and messages of self empowerment are heard. And despite her naysayers, with 10.9 million followers on Instagram, 615k Twitter followers, 1.1 million likes on Facebook and an incredible 36.3+ million followers on TikTok, the now 18-year-olds reign in pop culture shows no signs of slowing down anytime soon!
---
BOOMERANG (Official Video)
---
JoJo Siwa Presents… The J Team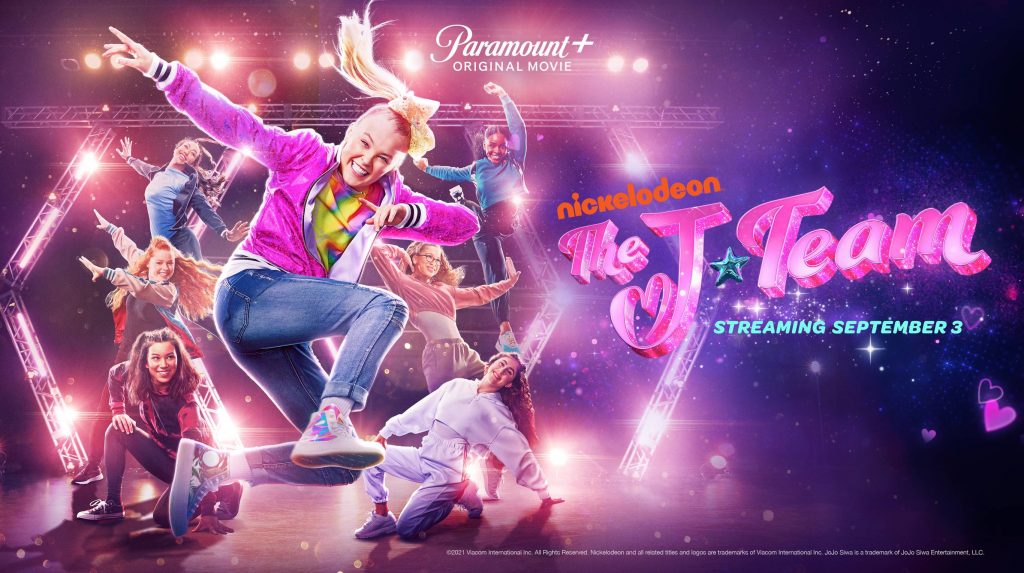 For her latest project JoJo stars and serves as Executive Producer of the Paramount+ Original movie The J Team – a live action musical that follows a young girl, aptly named JoJo, whose life is turned upside down when her beloved dance coach Val (played American actress by Laura Soltis), decides to retire from the industry, and is in turn replaced by a sparkle-hating instructor named Poppy (hilariously brought to life by NAACP Image Awards® nominee and star of the much loved sitcom My Wife and Kids, Tisha Campbell-Martin).
Wanting to stay in the running for an upcoming dance competition, JoJo and her best friends, The Rubies (Kerrynton Jones and Kiara T. Romero), must try their hardest to abide by Poppy's new, harsh rules. Realising she can no longer hide her sparkle or bow, JoJo is kicked out of her dance troupe and must learn to rediscover what dancing really means to her.
Directed by Emmy® Award winner Michael Lembeck (The Santa Clause 2, Tooth Fairy), written by Eydie Faye (Fuller House) and produced by Ron French (Five Star Christmas), with Don Dunn (To All The Boys I've Loved Before) serving as executive producer, the Nickelodeon and Awesomeness Films produced feature film looks set to strike a chord with people of all ages around the world upon it's release this week.
---
THE J TEAM | Official Trailer
---
"This movie is all about embracing who you are and not dimming your own light." JoJo says from her home in Los Angeles as we being our virtual interview via Zoom. "But it's also a lot of fun, and I hope that people will get a lot of enjoyment from watching it."
With it's playful mix of comedy, drama and sweet, feel good moments inspired by the three main characters genuine and sincere friendship, interspersed with elaborate song and dance numbers, The J Team serves as a modern day take on the classic movie musical genre, with the motion pictures accompanying soundtrack, filled with uplifting, anthemic pop bops, guaranteed to please die-hard fans of Siwa's.
But if you strip away all of outlandish costumes, brightly coloured bows, and copious amounts of glitter, at the heart of the film lies a timeless message that people of all ages need to hear, and/or be reminded of. At a time where the world can feel more divided than ever, we wonder how important is it for JoJo to use her platform to share such messages of unity and hope?
"Saying it's important for me to incorporate those kinds of messages into my work would be an understatement; I mean, I think it's beyond that at this point!" Siwa admits. "All I want is for people to be happy, to be themselves and to do exactly what they want to do with their lives. And I think that really comes across when you watch this film in-particular, it feels hopeful and like you can overcome things if you stay true to who you are, and I'm super proud of that."
---
Nobody Can Change Me | Official Lyric Video
---
As a young female, who has worked professionally in showbusiness for the majority of her life, we imagine undertaking such a massive project as The J Team must have initially been quite a daunting prospect for Siwa. And whilst it goes without saying she, along with the rest of the cast, had an absolute ball shooting the movie, it's inevitable to hear that the Every Girl's A Super Girl singer faced some moments of unease whilst filming.
"I'd be lying if I said there weren't any challenges making the film, because obviously there were." JoJo admits candidly. "But it's weird because whatever problems did came up, there was never a point where I was like 'oh, I don't wanna do this anymore!' (laughs) and any obstacle I did face I was able to get through with ease, which I feel really grateful for."
Reflecting further, the Omaha, Nebraska native adds: "The way I look at it is, any of the challenges we faced, only pushed us to do better… and I'm good with that."
Always one to rise to a challenge however, the now 18-year-old has most certainly pulled out all the stops to ensure the movie is nothing but a rip-roaring spectacle – from the larger than life costumes to the innovative choreography, the elaborate stage sets to the creative use of camera angles, EVERYTHING about The J Team feels like JoJo and her team have worked tirelessly to ensure all aspects of the production are executed to the highest level possible!
---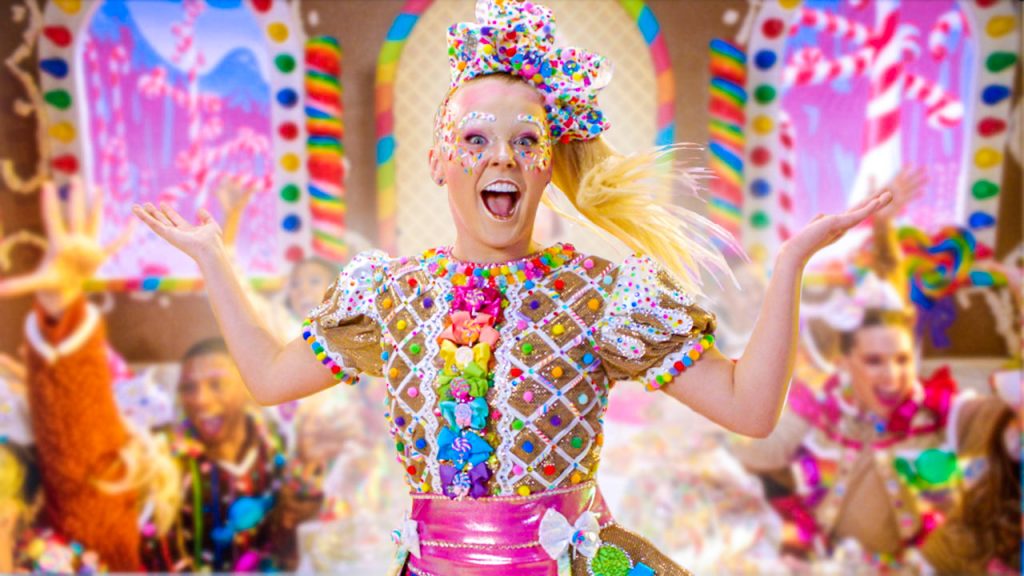 ---
Throughout the course of our super fun, transatlantic conversation with JoJo, it's abundantly clear that The J Team will forever be a film and an experience she will always hold close to her heart, for her involvement and level of control across all aspects of the project marks a real turning point in her already incredibly successful career.
On her lasting hopes for the movie, and how she prays it's message will inspire audiences, Siwa says: "I really hope that whoever watches this film, kids, adults, grandparents… anyone! I really hope that they feel like they don't have to be like everybody wants them to be, and like they can live their lives being whoever they want, and do whatever, they want because that's what life is all about!"
The J Team is available to stream now on Paramout+.
---
Let us know your thoughts on JoJo Siwa over on Twitter @CelebMix now!