As an innovative artist of immeasurable talent, known to millions of people around the world for his work in music, television and film, American musician and social activist Jon Batiste is on a mission to bring a sense of healing to the planet, with the release of his eighth studio album We Are.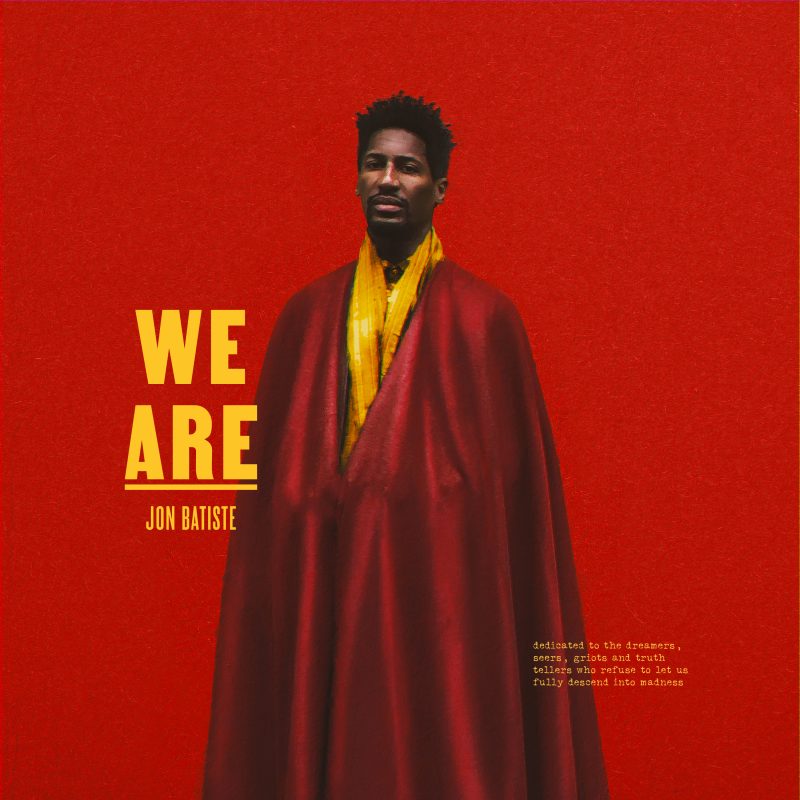 With its timeless messages of probity, resilience, kindness and hope, Batiste uses his gifts as a visceral preacher and fantastically effective communicator, to produce a truly transcendent body of work that serves to ignite a ray of light into all our lives.
Filled with an eclectic blend of bight, vivacious, energetic upbeat songs, and deeply personal, introspective ballads, the record marks a real turning point in Jon's journey, as he embarks upon the beginning of a whole new chapter in his life as an artist, human being and spiritual leader…
"I Feel Like Freedom…"
As the world continues to navigate its way through the aftermath of the devastating and unfathomable events that plagued 2020, 34-year-old Jon Batiste finds himself in a place of self-reflection; mindfully conscious of the planets unruly duress, yet grateful for the blessings life has bestowed upon him.
"I feel like this album, and this music is going to be helpful to a lot of people at this time." Jon says with a palpable sense of optimism. "This is a major new chapter for me, and a major new chapter in culture – think of how much has changed in recent years, look at how much we've learnt, and look at how much potential there is now for us all to come together as a result. I know there's a lot of information for everyone to process right now, but it's time we take action and build upon our collective findings to make things better."
JON BATISTE X WE ARE
Born out of Batiste's desire to evoke real change, We Are is an album that brings to life all of his aspirational feelings of hope and unity in a way that feels authentic and sincere. As a person passionate to lend his voice and use his platform to help benefit the greater good of people, it should come as no surprise to hear that for Jon, his latest work is so much more than "just a collection of songs", thrown together for the purposes of chasing fame and to gain acclaim, for him, there are far greater, more profound forces at play here…
"I really wanted to create a real sense of community this with project." the Ohio singer tells us as we begin to discuss the deeper meaning and intent behind the record. "A community built around my own personal experiences coming of age as an artist, and as a man of 34 who finds himself with something to say."
Explaining further Batiste adds: "There's been this cumulative synthesis of things happening within music and society, where black culture is being brought to the centre of proceedings in a way that has been largely forgotten or swept under the rug in years past, and as a result we're beginning to understand that we have to delcatergorsie music! We don't have to separate black music from Appalachian music, from folk music, and Americana, because it's all one thing – it's music. And it's the same thing with us as people, we have to get rid of all the labels and just be as one and let our cultures come together."
---
Think of how much has changed in recent years, look at how much we've learnt, and look at how much potential there is now for us all to come together as a result.

Baptiste on his hopes for people all around the world to come together in the wake of recent cultural events and atrocities.
---
It was back in the autumn of 2019 that Jon first began to formulate and conceptualise in his mind the idea of creating a new musical project that would speak not only to existing fans, but also to different communities of people all around the world. And so, inspired by all of the creative energy around him, Batiste setup a make shift studio in his dressing room at the iconic Ed Sullivan Theater in New York City, and got to work.
"For 6 or 7 days we just just had all of these insanely talented people coming in and out, 24/7, around the clock working on pure adrenaline." Jon says of the experience. "It was crazy, but so much fun! And I would say that it was during that week, that my vision for this album really came to life – what we did in that time, and the 5 or 6 songs we wrote, became the blueprint for what was to become 'We Are'."
"From there, I spent the next 8 to 9 months honing that vision but without consciously overthinking it, because for me it was vital to preserve the essence of what we had created naturally without giving it too much thought, because you have to respect what comes to you naturally in those special, feverish moments of creation – I always say, 'let the spirit of creation come through you and then evaluate it afterwards'. And when I reflect on our work now, I feel like the narrative created during those 6 or 7 days back in 2019, has gone onto become bigger than me, it's speaking to, and of the times we're living in."
It is such diligence and dedication to his craft, that has afforded Batiste the unprecedented level of success he has enjoyed, since first bursting onto the scene almost two decades ago.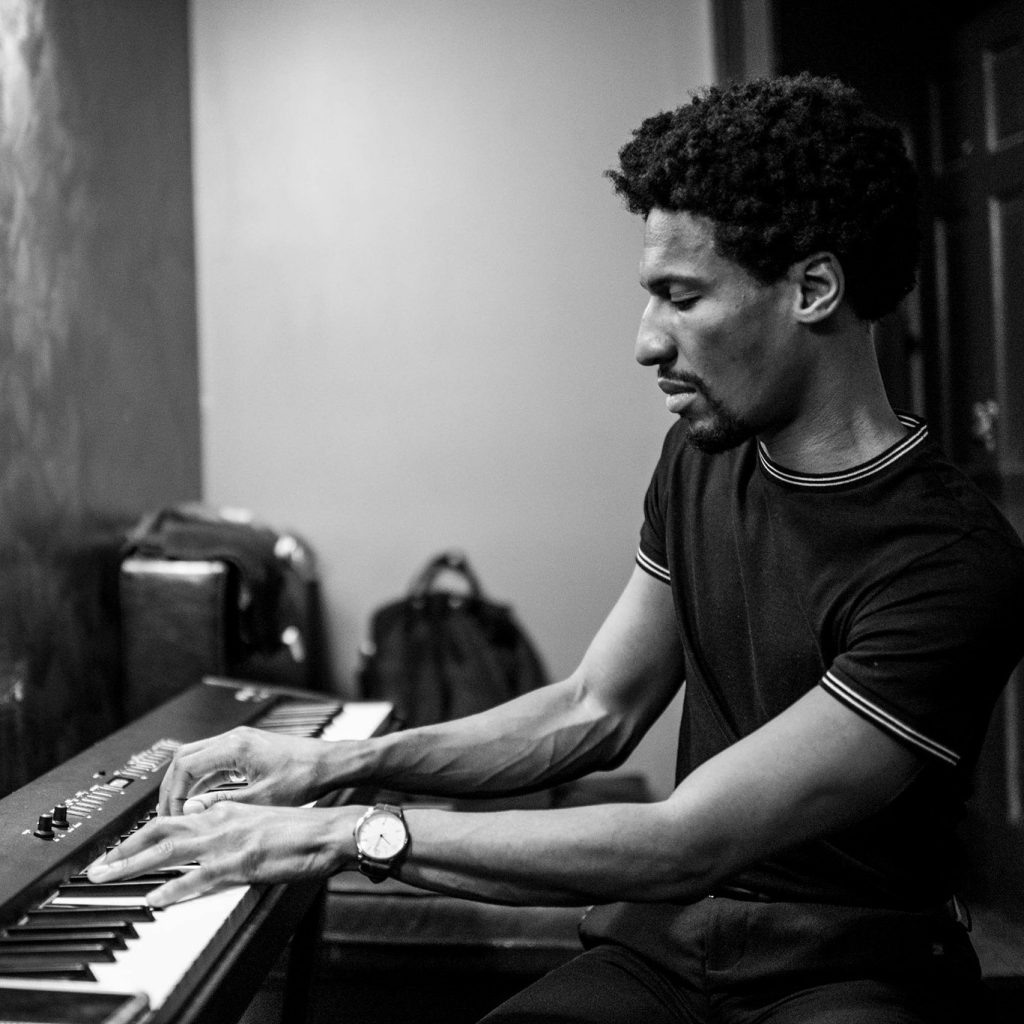 ---
Boyhood: "Home is where the heart stay…"
Born November 11th, 1986 to parents Estella and Jean, Jonathan Michael Batiste grew up in Kenner, Louisiana, surrounded by a family filled with professional musicians and artists that included Lionel Batiste of the Treme Brass Band, Milton Batiste of the Olympia Brass Band, composer and arranger Harold Battiste, and Russell Batiste Jr.
At 8 years of age, Batiste began to play percussion and drums with his family's band, the Batiste Brothers Band, before switching to play piano, aged 11. Six years later, whilst attending the New Orleans Center for Creative Arts, Jon released his first album, Times in New Orleans. In 2004 he graduated from St. Augustine High School in New Orleans followed by a bachelor's and master's degree from NYC's Juilliard School.
Having toured and worked across Europe as a professional musician in his early 20's, playing headline shows, and conducting music clinics, classes and workshops throughout the Netherlands in inner-city schools and underprivileged neighbourhoods, Batiste settled in New York City in the late 2000's, continuing to make music, act and perform with his Juilliard peers, bassist Phil Kuehn and drummer Joe Saylor under the guise of Stay Human. The group would later go on to serve as house band on CBS' The Late Show with Stephen Colbert.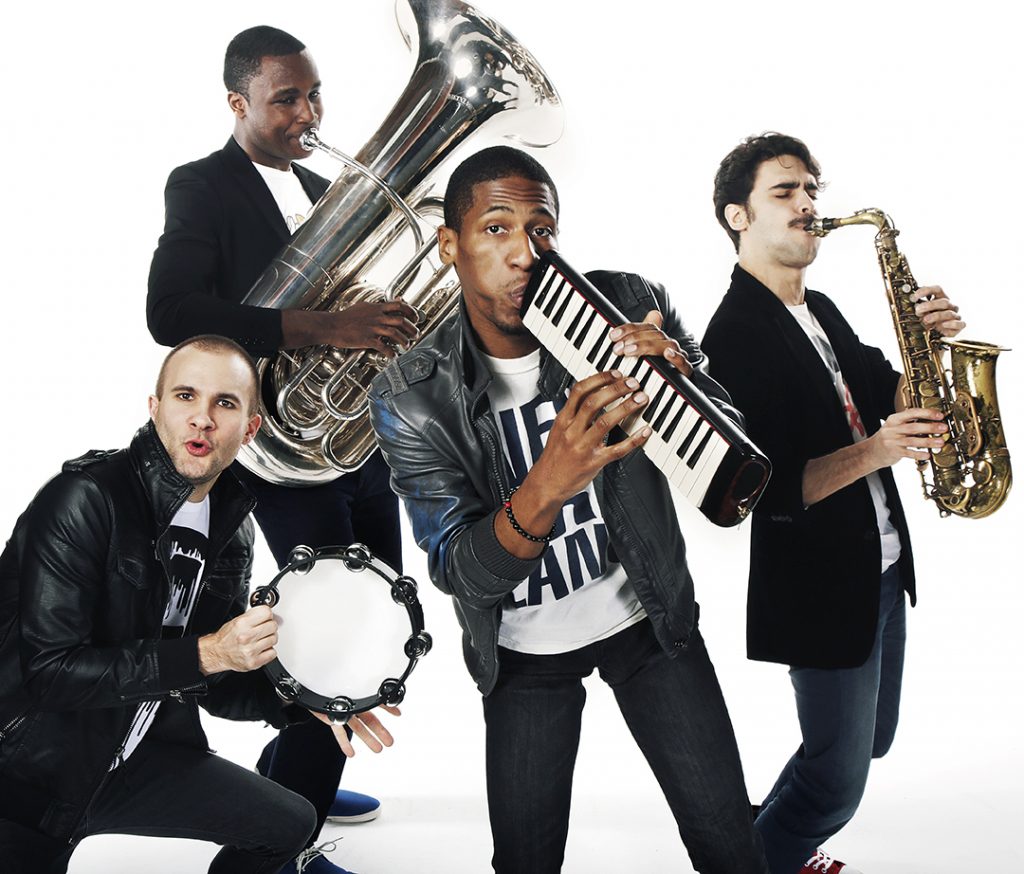 Among his countless honours and accolades, Jon been awarded the American Jazz Museum Lifetime Achievement Award, the Harry Chapin ASCAP Humanitarian Award and appeared on Forbes' 30 Under 30 list; Batiste also currently serves as the Music Director of The Atlantic and the Co-Artistic Director of the National Jazz Museum in Harlem and is on the board of Sing For Hope.
Reflecting on his life and career to date, the Treme star says: "Time is a wonderful thing, and I've always been someone who has strongly believed that things will happen at the exact time that they are supposed to. Even when I was making music as a kid, growing up in Louisiana, I was never trying to push beyond whatever was right for that time, I was always present and living the moment, doing whatever it was I felt in my soul…"
---
You have to respect what comes to you naturally in those special, feverish moments of creation.

Batiste on his spiritual approach to making music.
---
"A spark isn't a soul's purpose!"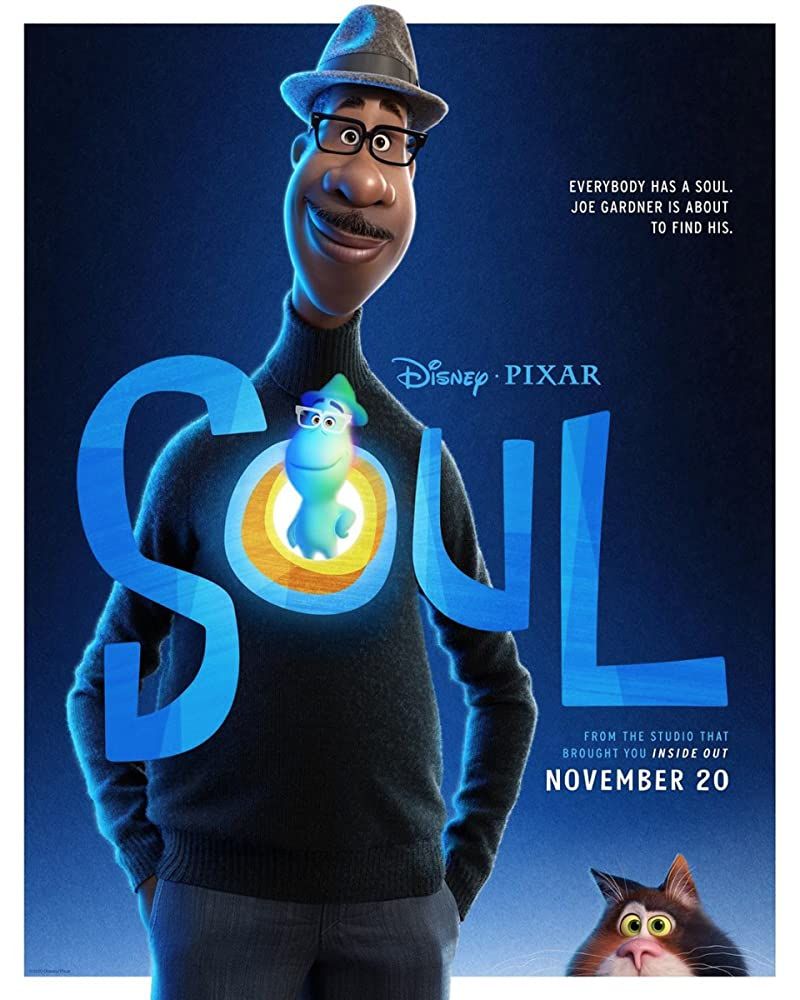 As one of the lead musical contributors to Pixar and Disney's brand new motion picture Soul, Jon Batiste now finds himself thriving in a whole new realm of possibility within the entertainment industry.
Starring Jamie Foxx, Tina Fey, Questlove and SAG Award winner Angela Bassett, the film tells the story of a middle school music teacher named Joe Gardner, who seeks to reunite his soul and his body after they are accidentally separated, just before his big break as a jazz musician. And with an incredible 16 new and original songs featured on the movies soundtrack, Jon finds both his music and likeness centrally featured throughout the course of the inspirational story.
Jon Batiste, Celeste – It's All Right (From "Soul")
With its universal messages of hope and appreciation brought to life by its exceptional score, the films accompanying soundtrack has gone on to receive critical praise and acclaim, most notably with members of the Hollywood Foreign Press Association, with Soul winning the Golden Globe Award for Best Original Score.
Our conversation with Jon takes place, mere hours after his big win at the ceremony – the sheer joy and elation of being awarded with such a prestigious honour evident to see, as we begin to discuss the world's reaction to the film.
"I just feel honoured by this whole experience." Jon says with a humble smile. "It seems like this film has touched a lot of people, which is a blessing and something you hope for when working on a project such as this, but of course, you can never be sure what the outcome will be. So to think that people have been so moved by the film, in a way that has then lead them to share those feelings with others, which has in turn allowed the story and the message of the piece to spread all around the world in the most natural way, is a beautiful, beautiful thing."
The films phenomenal commercial and cultural success aside, we can't help but ask how it felt for Jon on a personal level, in the moment, to be announced the winner of such a distinguished award?
"It was a very, very wonderful feeling! I was sitting on the couch with my dog Lulu and my lady, I had a nice suit on and it felt nice, it felt like I was almost there, but it was better in a way because I was able to enjoy the moment in the comfort of my own home, with no real pressure or expectation from 'the room' (laughs). And I say that because although it's an honour to be a part of such events, it can feel like a lot of pressure being there in person."
"My experience of awards shows in the past is, whilst they are a lot of fun – and I should say I've never been to the Globes, so I don't know for sure what it's like, but I have to the Grammys and the Emmys many times before, and what I've found is that there's not just the night itself to consider, there's a lot of preparation and anticipation in the build up to everything, so it all kind of becomes it a bit of a whirlwind… an exciting whirlwind, but a whirlwind nonetheless. So to be at home last night, was almost like having the best of both worlds and I enjoyed it."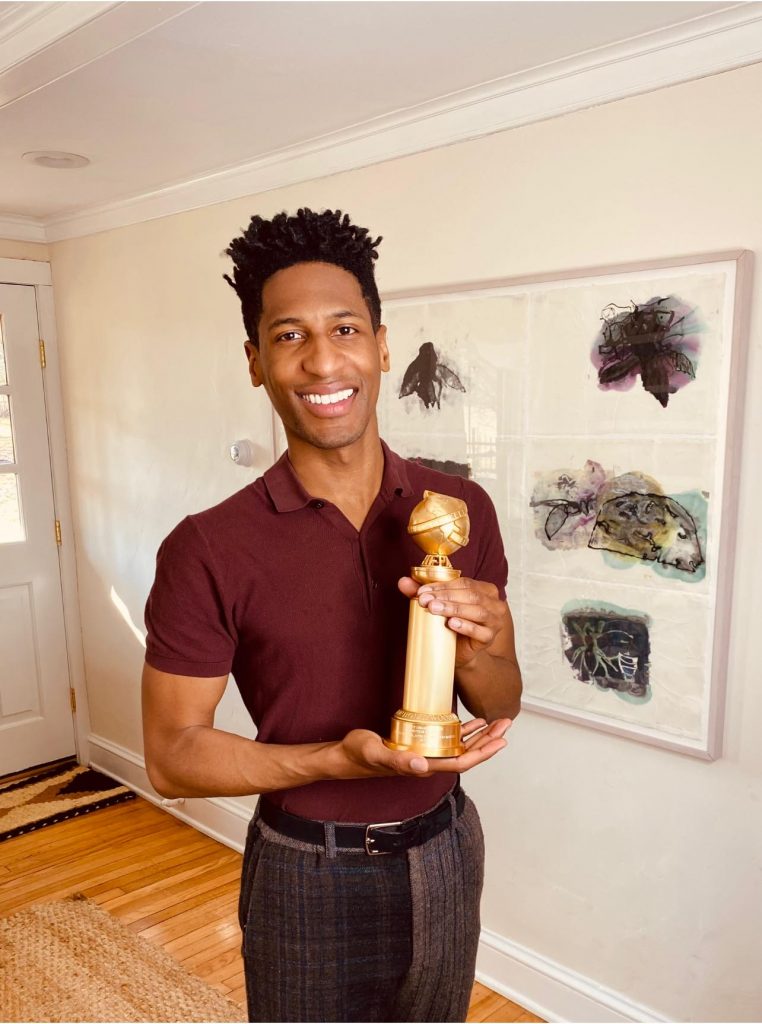 In the weeks following our interview, it has been announced the Soul: Original Motion Picture Soundtrack has been nominated for Best Original Score at the 93rd Academy Awards set to take place in Los Angeles, April 25th 2021.
---
"Show Me The Way…"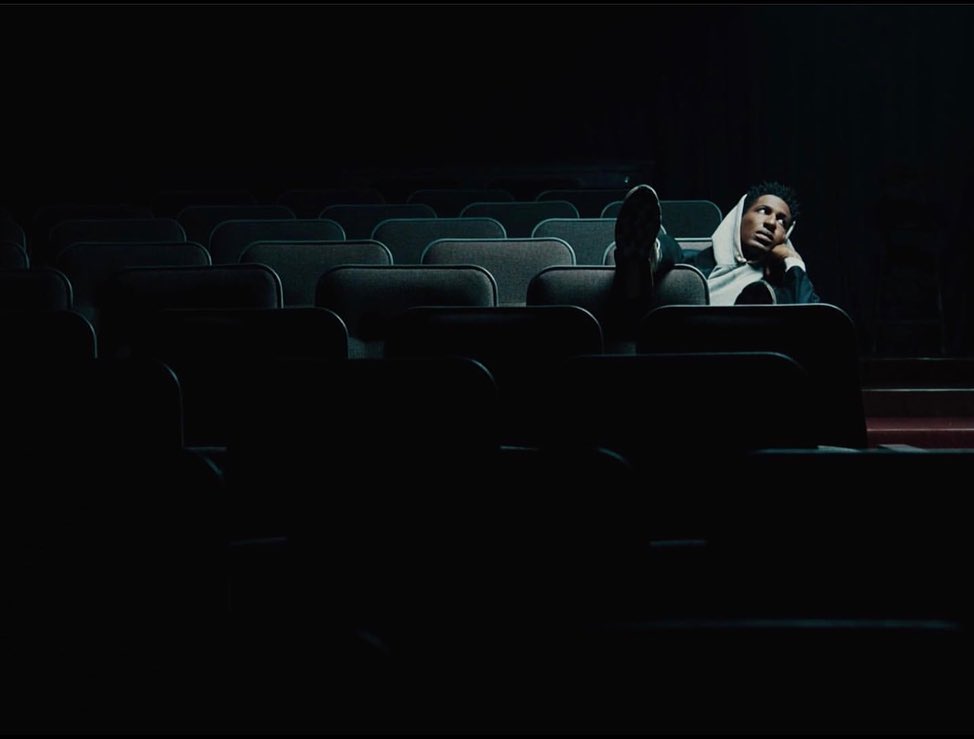 As a principled thinker, who is forever mindful of the people and circumstances around him, we wonder how Jon Batiste feels and views the world as we leave behind the darkness of the past, and look towards a brighter future.
"I believe in the good of people." Jon says empathically. "So therefore it is my personal belief that people will make good in serving their purpose here on earth. We have to believe in the power of the people. As for the part I hope to play in that, as an artist, I aim to become somewhat of a musical archaeologist, where I take things from the past, and blend them with the present to create the future."
With the release of We Are, we can't help but feel Jon is already well on his way to achieving that goal. "The way things are moving, the direction this music is going in and the way it's been received leads me to believe that with this album, I was meant to reach a much wider audience than I've ever reached before… and that's beautiful."
We Are is available to download / stream now.
SOUL is on Digital from 23rd March and on Blu-Ray™ and DVD from 29th March.
---
Let us know your thoughts on Jon Batiste over on Twitter @CelebMix now!