Having made the tough decision to postpone the majority of their 2021 live shows due to worldwide restrictions, there's no denying British recording artists Max & Harvey are ecstatic at the prospect of hitting the road once again, with their twice-delayed 'This is Not A Phase' tour. 
Scheduled to kick off this coming Monday (April 4th) at the o2 Academy Islington in North London, before visiting other cities including Sheffield, Cardiff, Glasgow, Liverpool and Nottingham, the 10-date jaunt around the country promises to be a glorious celebration of the duos utterly infectious music! 
---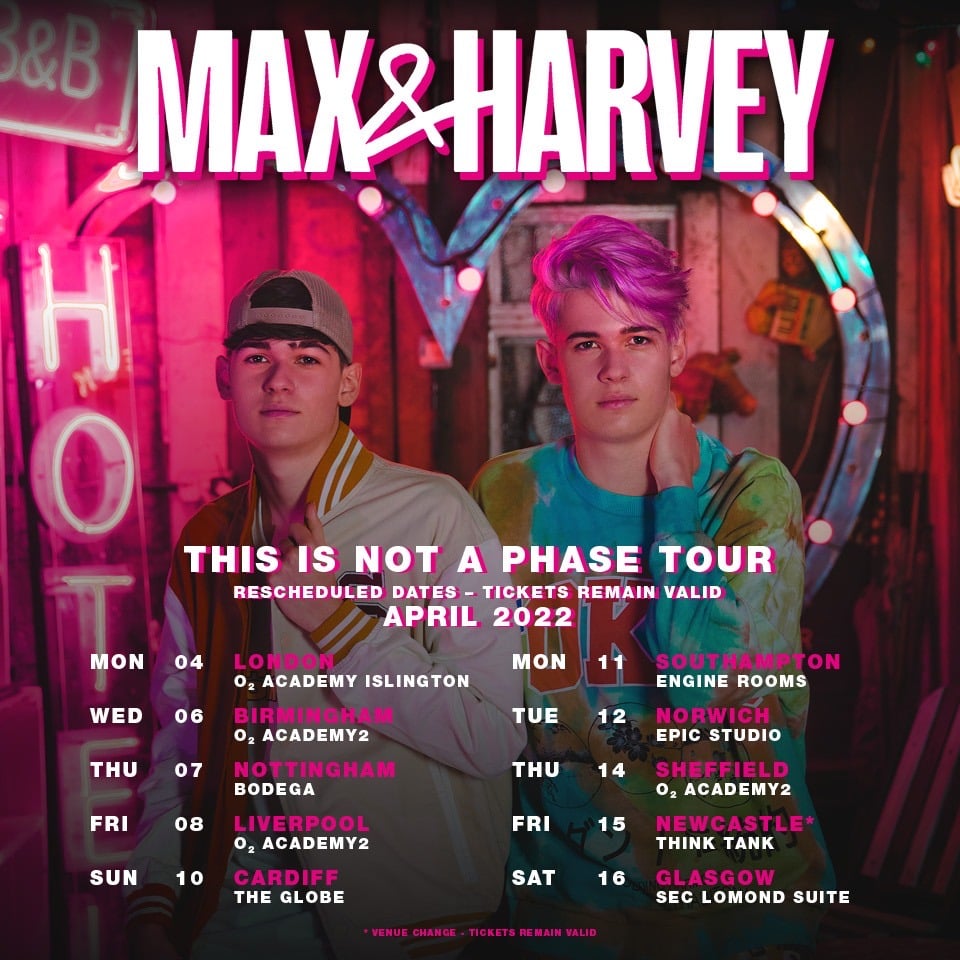 ---
"This is not a phase…"
"This. tour. has. been. a. long. time. coming!" an animated Max tells us, the excitement in his voice evident to hear as he ponders the thought of once again being back onstage with his brother in front of a live audience. "We'd originally meant to be doing these gigs back in August 2021, but unfortunately because of everything going on with COVID, and some safety issues at a couple of the venues we were scheduled to play at, we just felt like the best thing for us to do was to wait until things had calmed down a bit."
Nodding in agreement, Harvey adds: "Our live shows are so important to us, and we appreciate every single person who takes the time to come out to see us play live, so we didn't want to do something below par, and if we'd gone ahead with the tour last summer, then I think that's what would have happened, and that wouldn't have been right, or fair to our fans… they deserve better than that."
"Although it was disappointing for everyone at the time, the fans were (as always) incredibly understanding, and so supportive of our decision which meant the world to us, because we know how much effort, planning and organising it takes for people to go to a concert, so for it then to be postponed was just… annoying! So we really can't thank everyone enough for being so patient."
---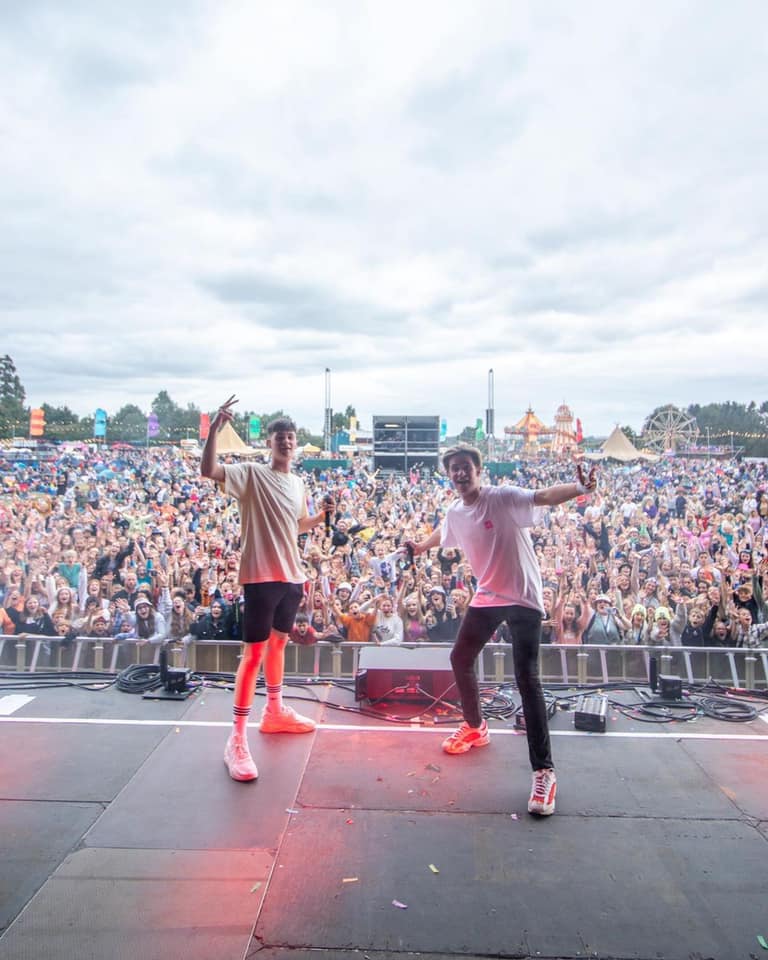 ---
With just days to to go until their opening night, we imagine the boys must be feeling pretty amped at the prospect of finally being able to bring their creative visions for the tour to life!
"Do you know what, I don't think we've ever been as excited about something, as we are about doing these shows!" Max laughs. "There's been this massive build up to it, and it feels like we've been waiting forever to get back out there! We were really lucky in the sense that although the original tour dates couldn't go ahead as planned last year, we were still able to do quite a few performances at some outdoor shows and summer festivals which were incredible, and sort of set us up for this string of new dates."
Picking up where his brother leaves off, Harvey continues: "The positive in having to pause things for a minute has meant we've had a little bit more time than we normally would have, to get things as close to perfect as possible. I mean we've had about six months to prep for this, which is almost unheard of in the pop world! So in that respect we really can't complain… we just hope all of the planning and hard work pays off because we honestly believe this is going to be the best show we've ever done! We've literally pulled out all the stops to make sure it's a night people aren't going to forget!"
As the sheer joy and exhilaration at the prospect of seeing the fans reaction to their antics onstage emanates from the pair, we can't help but ask what audiences coming along to the gigs, can expect to see at a Max & Harvey show in 2022…
"Well, Harvey and I are going to be playing a few more instruments than we typically normally would, which is exciting!" Harvey exclaims. "And we've got two new members joining the team, who are our band members – one on drums, one playing guitar – and that in itself adds a whole new dynamic to our live sets! They actually start off the whole show by playing this epic, MASSIVE intro from within the crowd and… that's all I'm going to tell you (laughs)."
"Without giving too much away…" Max adds tentatively. "It's going to be a really music driven show, and the whole vibe of it will feel very live, and very electric! People can expect the usual high energy they always get from us, but with the odd surprise and gimmick thrown in there. We'll be playing all of our new material, as well as some of our older hits too."
Taking charge and putting a halt on sharing anymore tour teasers, Harvey interjects with a smile "that's enough now (laughs). Seriously though, it's going to be a lot of fun! We love to make everyone in the room feel like they are a part of the night, so there'll be the loads of interaction with the audience, a few jokes, and a few questions thrown in here and there… and that's all we're going to tell you!"
---
We really can't thank our fans enough for their support and for being so patient – we know how much effort, planning and organising it takes for people to come along to one of our shows, so we hated having to disappoint anyone!

Max on the gratitude he and his brother have for the enduring support of their fans.
---
As well as having more time to concentrate and work on the production side of the show, the unexpected break in their often hectic touring schedule due to the pandemic, also afforded the boys more time in the studio, to write and record new music – something of which seems to have genuinely invigorated both of the lads genuine love for what they do.
"It's funny because in the past we'd always desperately try to pencil in some time off so that we could either write at home, or go into the studio to just experiment and develop our sound, without any pressure or expectation. But then an incredible opportunity would be presented to us that we just couldn't turn down so our plans would kind of have to be put on hold." Max explains. "So when lockdown happened, all of a sudden we had that free time we'd been craving."
"We're proud of the material we've made this past year." Harvey chips in. "And we're really, really looking forward to finally being able to play it live and seeing how our fans react to our new songs."
Having released seven new singles over the course of the last two years, (including 'She Moves In Her Own Way', 'Drown', 'Lonely' and 'In My DNA' – a poignant tribute to their grandfather, who was diagnosed with Alzheimer's) there's no denying audiences attending the 'This Is Not A Phase' tour will be desperate to hear live interpretations of the lads latest material, especially their brand new single 'No Way' which is out today…
---
"How could I stick around when you always shoot me down?"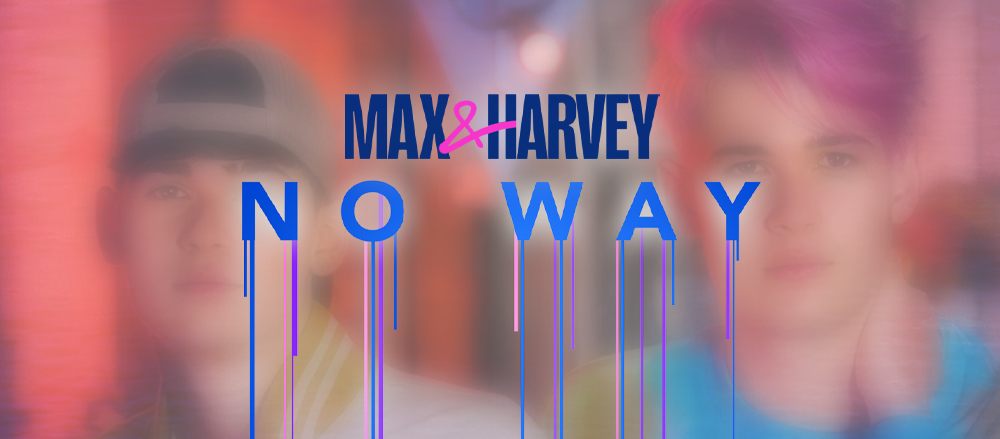 Serving as the follow up to the funk-fuelled sounds of previous single release 'Girlfriend', the defiant new track sees Max & Harvey take on their detractors, by standing firm in their truth, to produce the ultimate anthem of self-love and self-respect.
"This song is a little bit different for us in terms of the subject matter." Max explains as we discuss the lyrical meaning and message behind the new single. "We're very much writing from a personal place, and from a perspective of who we are as people right here, right now."
"I guess it's us taking into account everything we've learnt over the last few years, and understanding how we want to be treated and how we in turn treat others. I think lyrically it just reflects that journey you go on as you grow up, and how as you get older you find more of a strength to keep on pushing forward in those tough moments. We hope that our fans will be able to relate to it, and apply that message to whatever it is they are going through in their own lives."
With its pulsing beat, glorious melody and perhaps the duos most anthemic sing-along chorus to date, 'No Way' once again provides further evidence of just how serious the boys are about perfecting their musical craft, by creating stadium-ready songs to elevate and solidify their pop star status.
"I think it would be fair to say that although it's still very much a Max & Harvey tune, everything about the single is a definite step up for us, and sort of gives a bit of an insight as to where we'd like to go musically in the future." Harvey reflects. "A lot of people had said that it sounds really modern, and is very much in line with how a lot of people are feeling right now, which is great… but also kind of crazy, because truth is, we actually first starting writing it about two years ago!"
"Obviously it's changed a lot over the course of that time, we've re-worked various parts of the melody and upped the tempo in certain sections, but the main bulk of it was written maybe towards the end of 2019 or the beginning of 2020. But I guess that's kind of cool, that the message behind it translates and resonates with people now, like Max said, for us it's a song about growing up, moving on and looking to the future, but for other people it could mean something totally different, and we like that because that's what musics all about isn't it?"
---
Max & Harvey x No Way (Official Audio)
---
With their focus now clearly on creating new music and developing their sound (the boys admit they have, for the time being, wrapped their hugely successful Spotify Original Podcast, "The Max & Harvey Podcast") it should come as no surprise to hear that the siblings plan on retreating from the spotlight for a while to figure out their next steps.
"Our plan at the moment is to give this tour our all, and then maybe pull back a little bit, and really concentrate on the musical side of our career, and figure out what kind of direction we want to go into next." Max says as we start to discuss what the rest of 2022 might look like for the duo. "It's important for us to create a new sound that we can be proud of – you know something that's just that little bit different, and progressive, and something that's going to help elevate us into the next phase of our career."
"First and foremost, we're musicians." Harvey concedes. "So we always want to make sure our music is always at the forefront of what we do. For us we want to be able to now develop a really fresh but recognisable sound so that when people hear it, they know it's us! So yeah, this will be the last tour, of this era."
"We know that sounds kind of cheesy and a little dramatic…" Max adds with a knowing smile. "But I think there comes a point where you have to find a way to prioritise what's important to you, and for us the most important thing is our music."
"Our dream our entire lives has been to do what we're doing now, and we want to make sure that we can continue to do it for the rest of our lives! We've been incredibly lucky in our career so far, and we know that to maintain this same kind of success, we have to be as authentic as possible and work as hard as we can… so that's what we're going to do!"
'No Way' is available to download / stream now. Tickets for Max & Harvey's 'This Is Not A Phase Tour' are on-sale here.
---
Let us know your thoughts on Max & Harvey over on Twitter @CelebMix now!