With their cute, sassy sense of style, super tight harmonies and uber fierce attitude, British quintet MELLADAZE look set to be the girl band to watch in 2022!
Having first found fame as contestants on the hit BBC TV talent show 'Little Mix: The Search' back in 2020, where the awesome five-some wowed audiences with their powerful performances and killer vocals, the group solidified an unbreakable bond that saw them reach musical heights they never thought possible, over the course of the series. And despite finishing as runners up in the competition, the members of MELLADAZE have successfully managed to use their reality TV show beginnings, as a platform to springboard onto bigger and better things!
---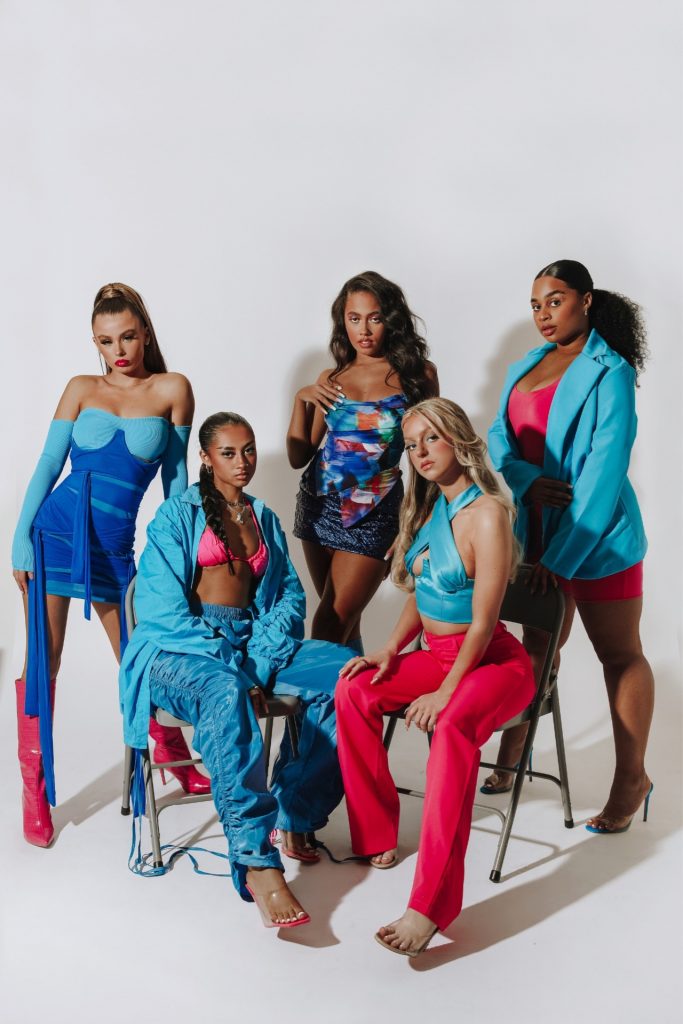 ---
With the release of their debut single I H8 U late last year, the girls unleashed their own unique brand of empowering pop! Channelling the same girl power ethos as both the Spice Girls and Little Mix, the girls assert their independence and take control of their own narrative on the emotive, yet uplifting track, producing a modern day pop bop, that looks set to become the ultimate break-up anthem of 2022!
"We wanted to write about the realities of a breakup." the ladies say of the song. "You hate your ex, but you miss them too! "We all go through stuff in our lives, and we wanted our fans to hear a song like this and feel uplifted! We'd been working to find the perfect song for our first release and we'd got a few contenders, but then we wrote this in one session and just knew it was the one."
---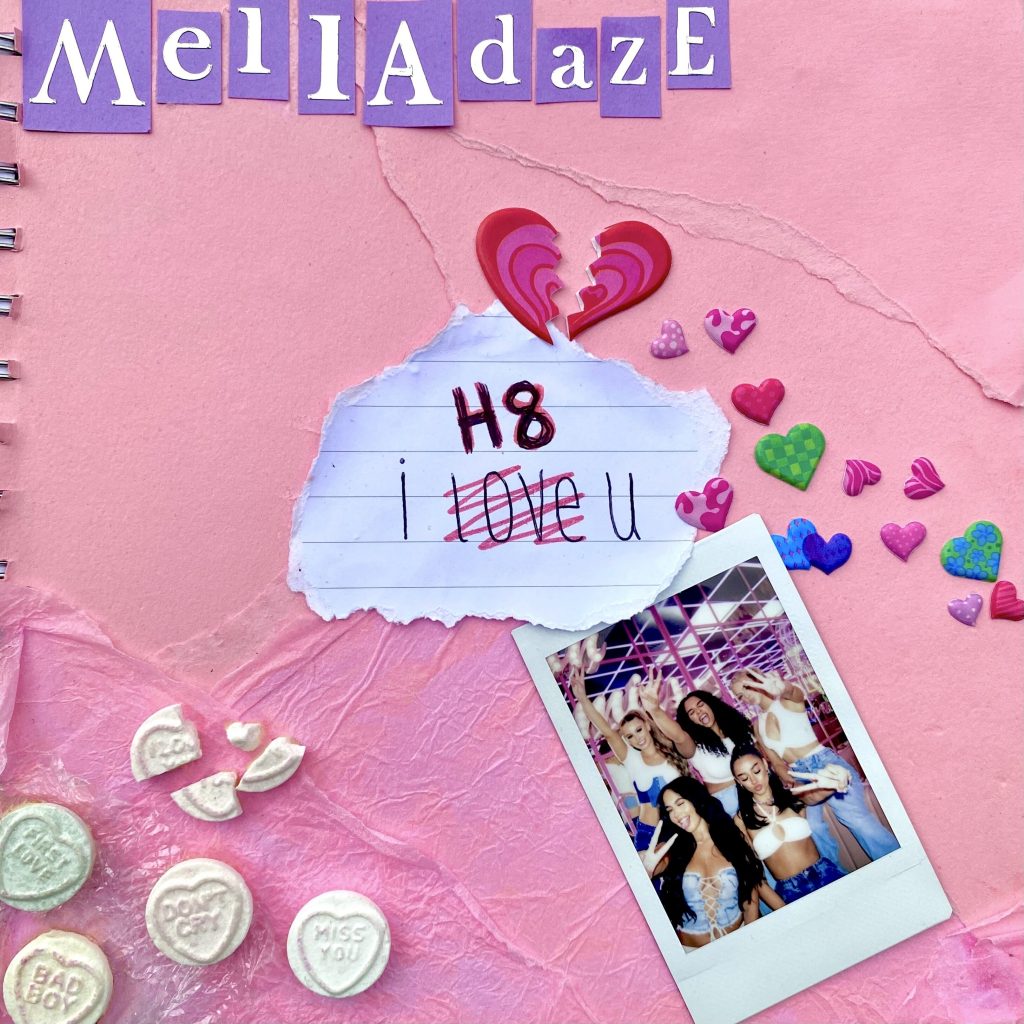 ---
We caught up with of Megan, Ellie, Lauren, Liv, and Aisli to talk about the runaway success of their debut single, their exciting plans for the future and the one piece of advice Little Mix gave them that still rings true today…
LADIES! Congratulations on the release of your debut single, 'I H8 U!' How does it feel now the song is finally out there for people to hear?
We're really excited, and so overwhelmed by all of the support we've had! We cannot believe people are singing it back to us – it's crazy! We're super happy that our fans seem to love the song as much as we do, and we're beyond excited to finally have a single out – it's been a long time coming!
We know it's really important for you as band to write music that fans can relate to, but it's also equally as important for you as individuals to create a safe space amongst one another, to express your own personal thoughts and feelings.

How have you found the process of songwriting together as a group, and finding that balance so that each of your voices are heard?
It's been great, and we've been really lucky because we just naturally work really well together – especially when we're songwriting as a group! We're able to take inspiration from each others different life experiences, but also draw from our own (experiences) too, so that helps us to create songs that we can all relate to, and hopefully others will be able to as well. There's always a lot of energy in the room, we bounce ideas off each other loads, and really, if we're being totally honest, we just love being in the studio because it's another great way for us to spend time together!
Did you find there were moments whilst working on this song, that really strengthened your friendship and bond further, as you opened up to one another and each shared stories of either bad relationships you've been in, or times you've had your hearts broken?
Yes definitely! Sharing all of those sorts of things with each other has really brought us closer. We're so lucky to have a great relationship between the 5 of us anyway, so we always feel comfortable talking about life and all the things that have happened to us – good and bad!
You've created a really fresh sound for MELLADAZE – there's such a brilliant groove and energy to the single! Which artists, if any, inspired you whilst experimenting and making your own music in the studio?
We get inspiration from so many different artists! Every time we go into the studio, there's someone else we're loving! But when it came to working on 'I H8 U' we'd have to say that artists like Little Mix, Olivia Rodrigo, Anne-Marie and Sabrina Carpenter were our main sources of inspo!
You only ever get one opportunity to make a first impression! With that idea in mind, how certain were you that 'I H8 U' was going to be your debut single?
Oh as soon we wrote it, we 100% knew it had to be our first single! We all just really connected with it in a special way, the lyrics meant something to us and we hope that other people will feel that way to when they hear it!
It's recently hit 100k streams on Spotify – you must be so happy with the reaction!
We are so overwhelmed and grateful for everyone's support! 100K streams is just a dream, and we can't believe we hit that target so quickly! We're so, so happy people love the song.
---
MELLADAZE – I H8 U (OFFICIAL VIDEO)
---
Introducing… MELLADAZE!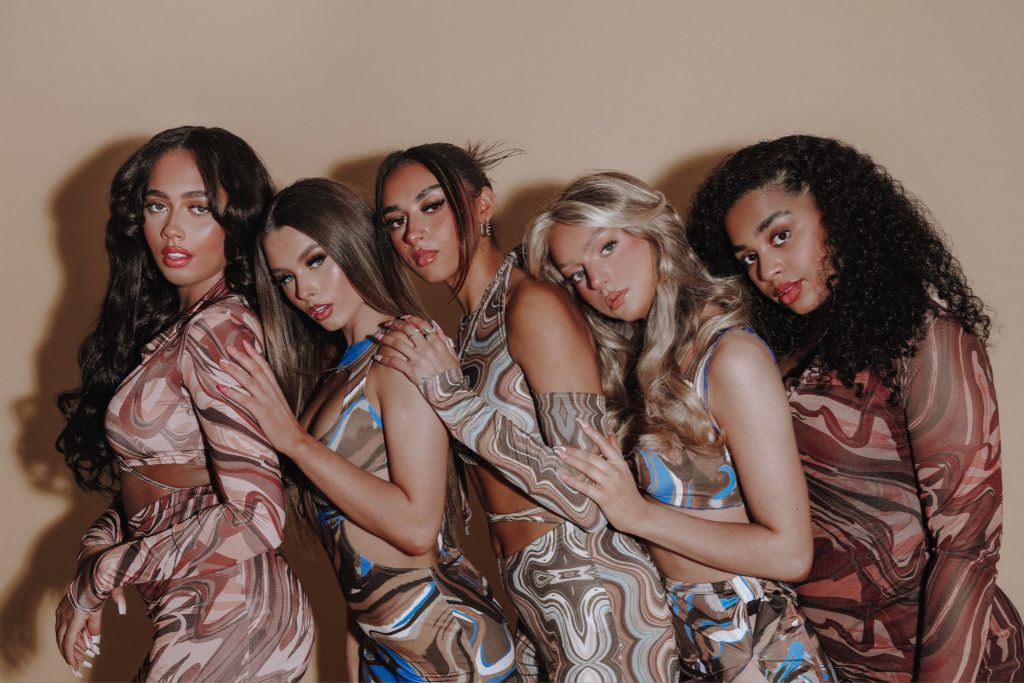 For anybody reading this, who has not yet heard your music or discovered you as a band, how would best describe MELLADAZE?
MELLADAZE is… just us! We're 5 fun and relatable girls, who love to perform and make music! We enjoy everything we do and try to have a laugh everyday that we're together… everyone tells us we should have our TV show as they find us so entertaining!
You were obviously put together in quite unique circumstances, how has it been getting to know each other, working together, and developing your collective style and identity over the course of the last 12 months?
We got on so well when we first met, it's actually quite unbelievable! That bond and friendship has really helped us to become who we are as a band. The last 12 months have been such a whirlwind; but we've been having so much fun, and we really love writing, making music and creating content together.
What unique quality, or special energy do each of you bring to the band?
Megan is super kind and sweet, Ellie is so calm and like a big sister, Lauren is just so funny she always makes us laugh, Liv is like the mum of the group she keeps us organised, and Aisli is crazy and gives us all the energy!
Which girl groups inspired you growing up?
Well, we all obviously adored Little Mix, but also loved bands like the Spice Girls, Destiny's Child and The Saturdays!
As a new band what are some of your biggest dreams and goals?
We would LOVE to do our own a headline tour, and play all the big arenas like The O2 in London! We'd love a fashion line or big collaboration with a brand we love, and of course we'd like to have loads of no.1's and hit singles!
---
MELLADAZE is… just us! We're 5 fun and relatable girls, who love to perform and make music!
---
Little Mix: The Search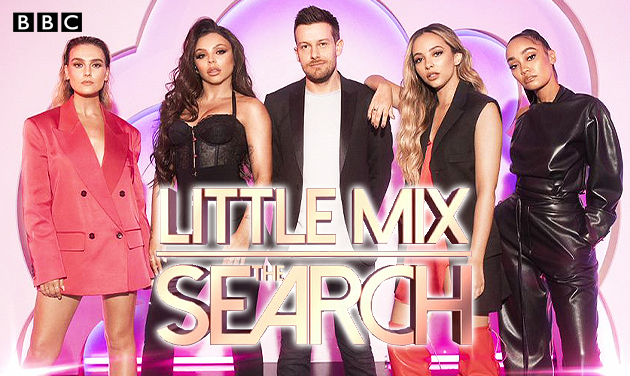 It seems hard to believe that it's been over a year now since you took part in Little Mix: The Search! When you look back on your time on show, what are some of your favourite memories?
We absolutely loved being in the house together, and have so many fond memories of living there – we actually had pet fish where we stayed (laughs). We also always really enjoyed the whole rehearsal process, because it made us really push ourselves harder, to do better and deliver bigger, stronger performances.
What would you say was your favourite performance?
Oh definitely our 'Kings & Queens / Where Have You Been?' mash up! That was such special moment for us, because we'd worked so hard to make that performance the best it could possibly be. And the set… oh my God, the set, outfits – just everything about it was just so much fun!
What do you think learnt the most from the overall experience?
We definitely learnt how to work together as a team! We spent so much time in each others company, and made a real effort to know one another in the beginning, so now we're here and doing what we're doing now, we feel 100% solid and so excited for the future of MELLADAZE.
What was the best piece of advice that the Little Mix ladies gave you?
They always told us to forget about the haters and to not take negative comments to heart because there are always going to be people who hate just for the sake of it! We've really taken this advice one on board and remind each other of it all the time.
Have you managed to keep in touch with any of the other contestants on the show?
Yeah we're actually really good friends with quite a few of the other contestants – we had a small reunion last year which was so fun!
---
MELLADAZE: Kings & Queens / Where Have You Been? (Live on Little Mix: The Search)
---
What's next for MELLADAZE? What can fans expect to see, and hear from you over the course of 2022?
We will absolutely be dropping more music in 2022 – 'I h8 U' was just the start! We're so grateful to all of our supporters, and we can't wait to surprise them this year!
I H8 U is available to download / stream now. For more info on MELLADAZE click here.
---
Let us know your thoughts on MELLADAZE over on Twitter @CelebMix now!