Despite finding fame in the midst of a global pandemic, life has most certainly changed in ways that maybe once seemed inconceivable, for 24-year-old singer and Love Island winner Paige Turley!
Having seen her profile sky rocket following her super successful stint on the first ever winter series of the hit ITV2 show, the world suddenly came to a grinding halt following the outbreak of COVID-19, just one month after Turley flew back to the U.K. with new boyfriend Finn Tap in tow. And whilst much of the last 18 months have seen her work remotely form the couples new home in Manchester, the Scottish star admits she is now ready to get back out there, and get to work.
"Things are hectic but really good right now!" Paige tells us as we catch up on life post lockdown. "I'd say since the summer, when everything started to open back up again, everyday has felt a little but like a whirlwind, but I'm not complaining, we have most our of freedoms back again, so what's not to be happy about?"
"2020 felt like the longest year ever didn't it? So it's been nice to get back out there, and enjoy all of the things we've missed doing. I must admit though, I'm kind of all socialised out right now, because I kind of got into this habit of feeling bad turning down any kind of invite, so I've been going out non-stop these past few weeks (laughs). Being based in Manchester now, and living with Fin has been amazing, we both love it so much! Don't get me wrong, I do enjoy going down to London, but after a few days I'm ready to leave (laughs) as it's a little too fast paced for me down there. Manchester feels to be like a nice middle ground for us, it's closer to our families, it's a little bit smaller than some of the other main cities, but there's still a great vibe to it and always so much to do."
"I've been so lucky these past two years, and I know that a lot of people can't say the same, so it's important to me that I give back and support causes I believe in with the platform I've been given."
"So this is Christmas…"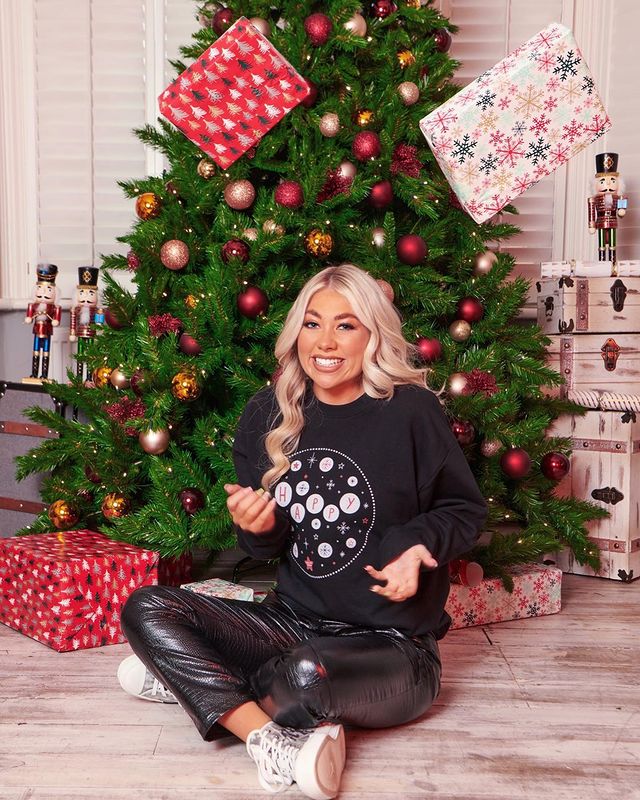 As the UK emerges from what has been another difficult year, Paige and children's charity Action for Children are encouraging everyone to give gifts that have meaning this Christmas, with the launch of their annual Secret Santa campaign. Devised as part of their ongoing mission to raise funds for vulnerable children and young people, the charity have released their own range of festive jumpers, t-shirts and tote bags, all of which are modelled by some of the UK's most loved and familiar faces in the collections accompanying ad campaign.
"It is so lovely to be a part of this campaign, and to be working with Action for Children again." Paige says with a sense of pride. "The day of the shoot was magical! The set was like a mini Santa's grotto and I had the best time doing it… even though it did feel a little odd to be doing a Christmas themed photoshoot at the end of the summer!"
"But what I've loved most about taking part this year, is that I got to meet all of the other celebs supporting the campaign too! 12 months ago we were obviously still in lockdown, so everything was done remotely, and we each went in to shoot one by one. This time around we could all be together, so I arrive on the day and the first person I see is Larry Lamb, and I'm telling you I tried so hard to keep it together because all I wanted to do was fangirl over him – he's one of my favourites!"
As well as Larry, a varied and diverse mix of famous faces star alongside Paige in this years Secret Santa Campaign, including fellow tv personalities Katie Piper, Ore Oduba, Alex & Olivia Bowen, Connie Simmonds, Dr Ranj and Kelsey Parker, something of which the West Lothian native sees as being a huge positive.
"There's a really good group of celebrities involved this time around, which I think will really help to get Action for Children's message out there to even more people than ever! And I say that because I believe a campaign like this is all about making an impact, so it's great that everyone involved appeals to a different age demographic. Like me for example, I tend to have quite a young following, so it's so lovely and so nice to see kids and teenagers getting involved and supporting the cause. I love it when I'm involved in these types of projects, and my followers will tag me in photos of them wearing the merch! On the flip side of that, we have my Dad… (laughs). I remember last year FaceTiming him on Christmas Day, we couldn't be together because of COVID, and he was wearing the jumper I'd sent him from the range, which I thought was really cute, and he LOVED it which made me really happy, because don't you find that a lot of Christmas jumpers these days are made out of really itchy material? And they come in these horrible colours with really horrific patterns on them… but not the Action for Children ones, they're honestly great and look so current and stylish!"
As a charity who work hard all year round to ensure children across the UK feel safe and happy, Action for Children provide services which allow them to step in to help those in need when times get tough. And whilst for most of us the festive season is a happy time, the charity are well aware that this isn't the case for everyone, and that there children all over the UK who face a very different kind of Christmas. Imagine if you can, a Christmas without food, a Christmas without warmth and a Christmas without love…
"It's so heartbreaking to see anyone suffering at this time of year, but especially children." Paige says as we discuss the incredible work Action for Children do year upon year. "I think I've been quite naive in not realising just how many people out there still need help in getting the simplest of things, that you and I probably take for granted. Like food, shelter or something to wrap themselves up in when they're cold – it's so important that we don't forget these people."
Reflecting on her own life, and how fortunate she and her family have been in their lives, Turley adds: "I have a 2-year-old niece who is wild! She's so funny, so clever and is surrounded by so much love! She's always getting spoilt (not in a bad way) with sweets and presents, so to think there are kids out there that don't get the same as she does, is heartbreaking. I wonder why we sometimes to turn a blind eye to those who are less fortunate than us? It's a bit like we're afraid to face the fact that this is still an issue. That's why I am genuinely so happy to be a part of this campaign, because this time of year should be a special time for everyone shouldn't it?"
---
Paige Turley – Happy Xmas (War Is Over)
---
With Christmas 2021 set to be an extra special holiday for so many, following another trying 12 months that saw many people around the world separated from their loved ones due to the ongoing Coronavirus pandemic, Paige admits she's going all out this season, and already has her scheduled and itinerary for the festive period planned.
"Christmas will be very family orientated, to make up for being apart last year!" Turley says with a sense of excitement. "We'll be in Scotland for Christmas Day, then we fly to Milton Keynes for a few days, and for New Years Finn's family are all coming up to Scotland and we'll celebrate the start of 2022 all together in Glasgow. This will be the first time since being in the (Love Island) villa that our families will have been together, so it's going to be really special, and we're both really looking forward to it."
It seems hard to believe that it was just 2 years ago that Paige, along with fellow islanders Luke Trotman, Priscilla Anyabu and future boyfriend Finn Tapp, was packing her bags and preparing to fly out to Cape Town to take part on the sixth series of the much talked about ITV2 show, totally unaware of what the future had in-store.
"I cannot believe it's been 2 years… I mean, we've really not got that much to show for it considering we've kind of been stuck at home indoors since the show ended because of the pandemic (laughs) but yeah… it's mad how quickly time has gone hasn't it?"
---
"I wonder why we sometimes to turn a blind eye to those who are less fortunate than us? It's a bit like we're afraid to face the fact that this is still an issue."

Paige on the importance of never turning our backs on those in need.
---
"I came here for love…"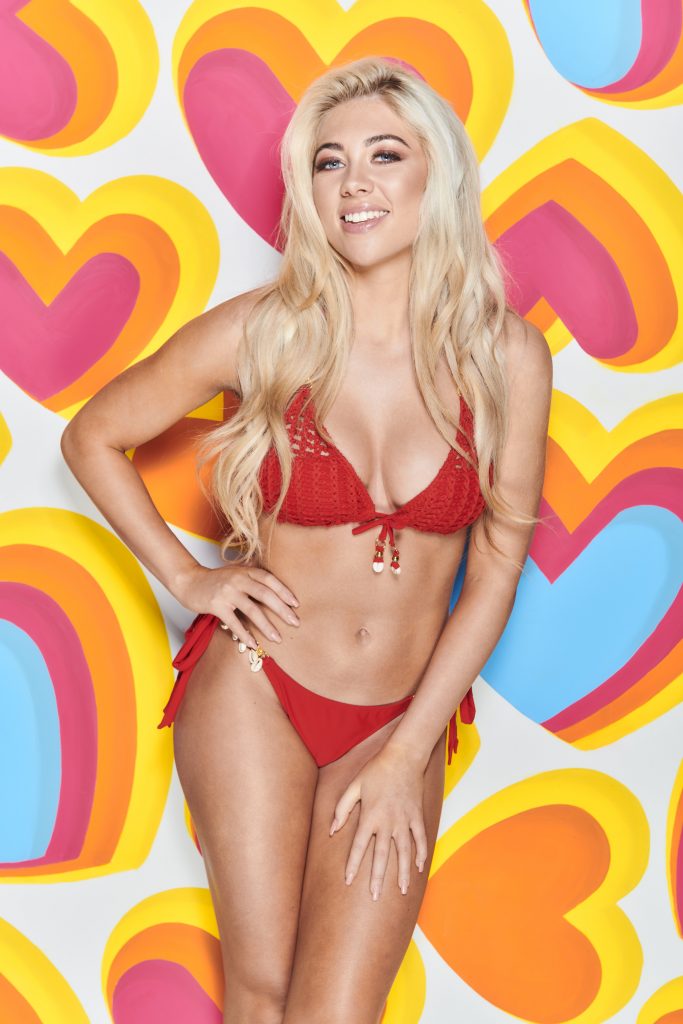 Two years on from her experience on the show, there is no denying that Paige Turley's world has changed beyond recognition. As she reflects upon the journey she's been on since leaving the villa, we wonder how does Turley feel now when she looks back on that time in her life?
"Do you know what, I think I was very naive going into the villa! Obviously I'd been a huge fan of the show, I'd watched every series religiously and I knew how big of a deal it was, but for some reason it just didn't feel like I was actually going into the real Love Island (laughs). I don't know if that's because our series was filmed in a different location and so it was a different villa, and therefore different to the one I'd seen on TV, but the whole time I was there it just didn't feel like it was happening to me, or like I was actually on the show."
"When you get there you forget about the cameras very, very quickly and the fact that you're all wearing microphones just kind of becomes 'normal',so you just adapt to your surroundings and get on with it. So I'd say it wasn't until the show finished that it really hit me, the fact that I'd actually been on Love Island and the whole experience was real. See what I mean when I said I was naive? (Laughs)."
With her warm, down to earth personality, mature outlook on life and girl power attitude, winning over viewers in their droves, fans of the show couldn't help but fall in love with Paige throughout the course her month long stay in the villa. However it was 21-year-old, former semi-professional footballer Finn Tapp who well and truly fell for Truley's charms, asking the singer-songwriter to be his girlfriend on day 29 of the series run.
Hailed as being one of the shows most genuine and loveable couples, viewers in their millions going on to vote the duo the winners of the 2020 series!
"The fact that Finn and I won? I still need to pinch myself… God knows how we blagged that?" Paige laughs. "Do you know what I love though, and it's mad to think about, but we have this footage on film forever of how we met! It will be crazy to show our kids one day… thinking about it, I don't know if I'd show them everything… maybe just a highlights reel (laughs)."
Reflecting further Turley adds: "I feel like such a different person now. I think I've grown up a lot, I live in a different city now, I'm living with Finn and my life has changed so much."
---
---
"In the morning I'll be with you, but it will be a different kind…"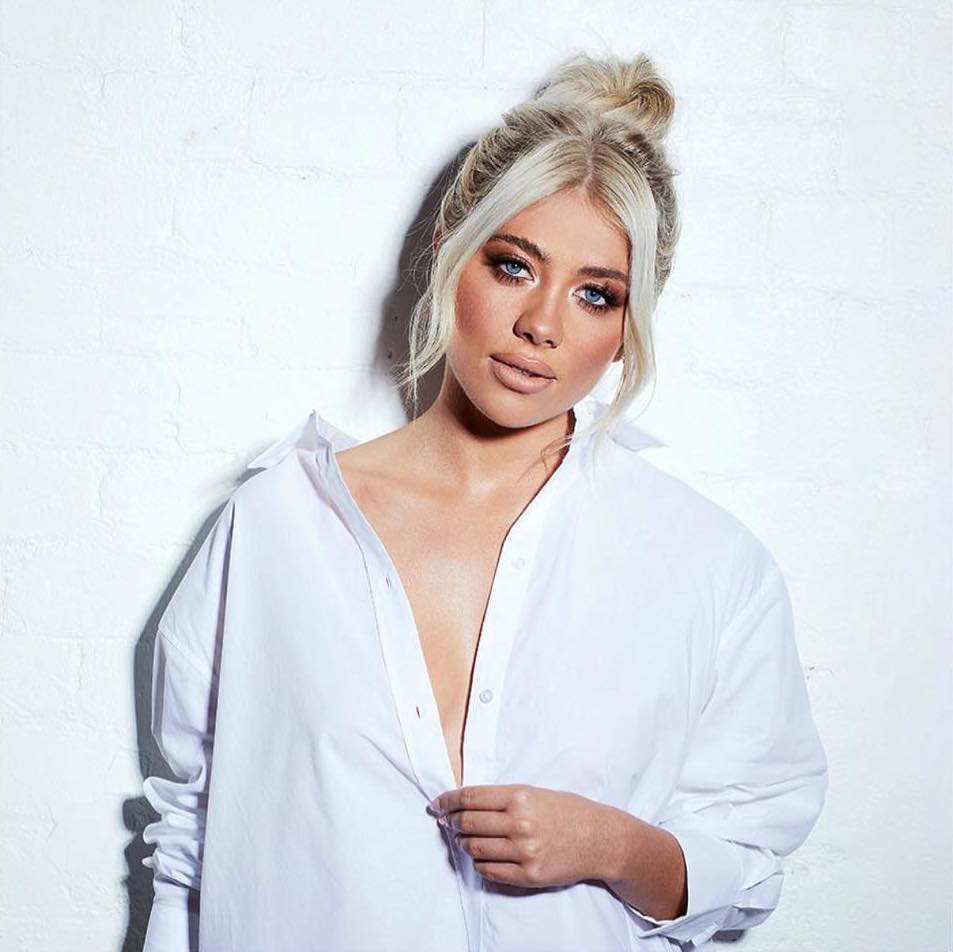 As anybody who has ever taken part in a reality t.v. show will tell you, life coming out the other side, is most certainly different to how it once was before – a fact of which Paige is now well aware of.
"It's funny, once I came out of the show I found that everything I did perviously in my spare time – like going out with friends, partying, taking pictures, that kind of became part of my job, so it was really important to me to find some new hobbies and interests so that it didn't feel like work all of the time." Turley admits. "So Finn and I have taken up skiing and horse riding! And let me tell you, both those things make me so blooming nervous, but we're giving it our best shot (laughs). In fact this year we've decided that we're not doing Christmas presents for one another and we're going to go on a skiing holiday instead! I don't quite know what it's going to be like but we're both determined that we're going to get on an actual real life ski slope!"
As die-hard fans of Love Island will know, long before her time on the show, Paige was an aspiring singer/songwriter who had previously appeared on Britain's Got Talent where she made it all the way to the semi-finals, winning praise from judge Simon Cowell, who commended Turley for her "interesting and unique voice".
"I'm really hoping to make some announcements in the near future about music and possible release some new material." Paige teases. "Music is what I do, and it was always my plan to do more recording and writing but the pandemic and lockdown made it difficult to arrange. But I've been in the studio quite a lot recently which I've really enjoyed, and I've worked with some really cool producers and I'm excited about the tracks we've done so far. I'm hoping by the summer, I'll be ready to put something out there."
Keen to ensure that whatever material she does release is of the best standard it can possibly be, Paige adds: "It's really important to me that I didn't rush anything though. Coming out of the villa, there were opportunities presented to me to do with music, but I wasn't prepared to just release any old track to kind of ride the wave and maintain the hype that came with winning? Music is too important to me, and doing that felt like it was a bit of a cop out, so I've always said I won't release anything unless I love it, and even if my new stuff were to absolutely flop and nobody responded to it, at least I can go to sleep at night and know in my heart that I loved it and I believed in it."
---
---
As an accomplished singer, who has spent many years writing and recording her own material, it's clear Turley has put in the work behind the scenes, learning her craft and perfecting the art of songwriting to ensure that whatever music is releases is authentic and real to her.
"Writing songs is like free therapy to me." Paige explains. "You go into the studio like an idea or a concept, and you leave at the end of the day with a song and you sometimes think to yourself 'oh, I didn't know that was how I actually felt?' (Laughs). I love the process but it's daunting to go into a with a group of total strangers and be like 'hi, this is how I'm feeling, this is what I'm going through' being that open and vulnerable with strangers can be quite scary. But the more I've done it the more comfortable I've become."
"Before Love Island I really struggled with talking to people about how I was feeling and sharing my emotions, looking back I can totally see now that I was pretty closed off… I mean Finn might say that I still am, but I think the experiences I've had these past two years have really helped me to find my voice and speak up and out about things, and I can't wait to share with people how I'm feeling through songs. It might take me a little bit longer than others, but like I said before, I'm happy to take my time and do things the long way… the right way."
Action for Children's Secret Santa products are available to purchase online now at: www.iamsanta.org.uk/store
---
Let us know your thoughts on Paige Turley over on Twitter @CelebMix now!