Tessa Violet recently dropped two new versions of her single "Games" – the latest in a series of reimagined singles from her sophomore album Bad Ideas. The album was released nearly two years ago in October 2019, but Tessa has kept the era of Bad Ideas alive and sounding just as fresh.
CelebMix last caught up with Tessa Violet in 2016, before the release of her EP Halloway. Since then, she released Bad Ideas, a showcase for her evolution as not just a songwriter and artist, but a person as well. Tessa herself also notes this change. "I feel like I have a much stronger sense of who I am," she says. She used to have crippling anxiety, and while it still does rear its head occasionally, she's taken a more mindful approach that allows her to not take other's responses personally.
She believes her growth as an artist is especially evident in her songwriting. She penned the entire album herself, with the exception of "Crush." "Honestly, 'Not Over You' is an underrated bop," Tessa says of Halloway's lead single. "But I just have a stronger sense now of what makes a song stick the landing."
And stick the landing they have. Her single "Crush" has garnered 175 million aggregate streams, while her song "Wishful Drinking" also saw viral success on TikTok in 2020. Bad Ideas may have been released pre-pandemic, but the themes seemed to resonate throughout 2020.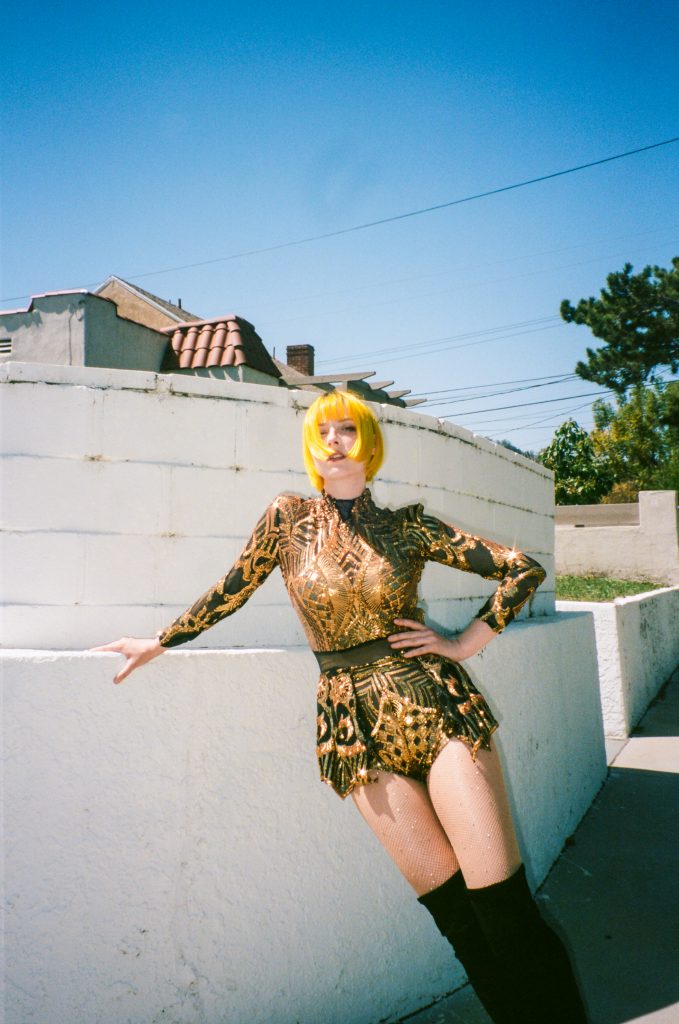 Bad Ideas is an introspective, emotional and honest journey when listened to in full. But it also has stand-out songs that shine as infectious singles. As a self-described "album listener" Tessa wanted Bad Ideas to be released in one piece, to tell the story she envisioned while writing the album. But she also didn't want to rule out releasing singles.
So, in 2020, she recorded a new version of her single "Bored" with Misterwives, then brought Chloe Moriondo on the delicate ballad "Words Ain't Enough." "Reworking singles with other artists on the songs just felt like a creative way to get to do both," she says. "Everyone's voice added so much to the story and when I get to hear the songs through someone else's voice I'm just like, 'Yeah! Wow, that's powerful.'"
"Games" is the latest reimagined single off Bad Ideas that Tessa has released in the past year. "Games" is one of the album's standout tracks – a mid-tempo anthem exploring the all-too-familiar feeling of someone toying with you.
The version of "Games" featuring lovelytheband was recorded pre-pandemic, while Tessa was preparing to open for them on their 2020 tour. As everything shut down, they held onto the song before releasing it this past April. "I really love Mitchy's voice on it! He's got such a killer voice and I think he really adds something special to the song," says Tessa. "The original version is a bit of a slow build, but on this one I wanted the first chorus, and just the song overall, to hit more." The music video, an adaption of the iconic baseball scene from Twilight with a special cameo, also hit hard – racking up almost 2 million views.
Most recently, Tessa dropped a punk version of the song of "Games," also featuring lovelytheband. After she went to see PUP in 2019, she was reminded of the punk music she loved growing up. Alt-rock producer Matt Squire loved the idea of a punk remix for "Games," and so "The Punk AF Matt Squire Mix" was born.
As she wraps up the era of Bad Ideas, Tessa tells us her next project is in the works. "It's still revealing itself to me. I'm reflecting a lot on fame and LA in my songs. Also loneliness and aloneness," she says, adding that the isolation of the pandemic has impacted the content of her songwriting.
Follow Tessa Violet on Spotify and stream "Games" ft. lovelytheband!