Rising R&B/soul singer itoldLexi lifts the lid on the realities of going through a painful break-up with the release of her brand new single "Get It Right".
Layered with an array luscious vocal harmonies, confessional lyrics and plenty of attitude, the conversational style track finds Lexi in a place of reflection, as she looks back on a precarious relationship that no longer serves a purpose in her life.
---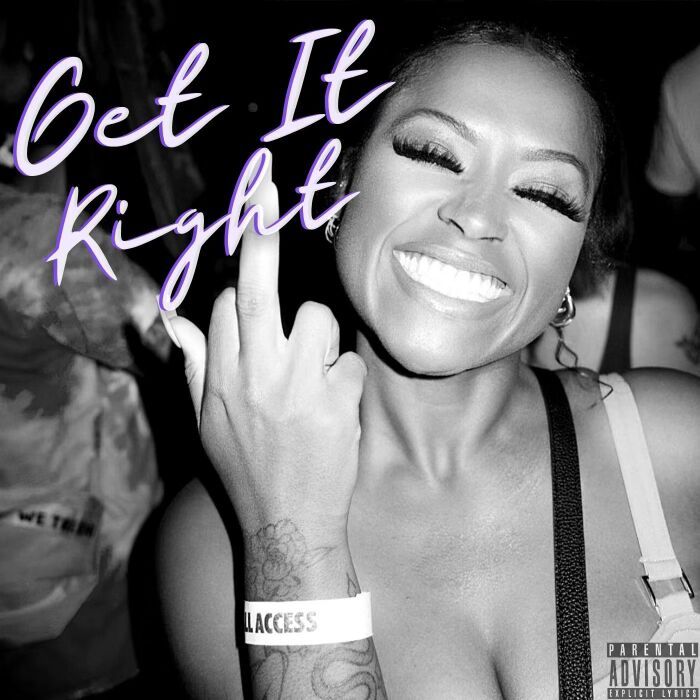 ---
"For most, breakups are never clean cut and easy and this one is no different. 'Get It Right' is a song about cheating, backsliding, third parties and lying," the London based recording artist says of the sultry, yet self-assured slow jam. "Imagine finding out your ex was cheating on you with an old friend, then circled back to try and win your heart back, but the entire time they were dating the new girl… the one they cheated with." 
"It's a circle conversation and an unwarranted love triangle highlighting that, whether we are together or not, we simply just cannot get it right."
Listen to "Get It Right" below:
---
Since making her musical breakthrough in 2019, Chicago-born Lexi has gone on to experience a whirlwind of success both personally and professionally. 
In the same year she launched her debut EP "With Love, Lexi", the singer graduated from Berklee and went on to release some of her most popular music to date – most notably the R&B/pop bops "Just Breathe" and "Favorite Type".
As a newly independent artist, Lexi's most recent tracks include "For You" and "Balance", both of which dropped earlier this year much to the delight of her ever growing army of loyal fans and followers.
Next month she will appear at Piano Smithfield in Farringdon, for 'Hot Vox presents: An Audience With: itoldLexi + support', where she will not perform but also be joined by her producer Ronavella, who will do a guided talk about Lexi's "songwriting process and some of the messaging in her music, tying in her experiences as a female Black artist in the music industry today". Tickets for the show are on sale now.
"Get It Right" is available to download / stream now
---
Let us know your thoughts on itoldLexi over on Twitter @CelebMix now!