It's the story that gives us all hope. The story of Danielle Ceasar and former Nickelodeon actor Jake T. Austin is indeed a special one, one that should keep you motivated to send out a tweet every day to your favourite actor, singer, blogger, youtuber, etc. So let's meet the lovely couple?
Below we have the lovely Jake T. Austin
And here's a pic of Danielle.
Let's go from the beginning, yeah?
Danielle sent out her first tweet to Jake back in 2009, addressing him on his awesomeness

After that, CapitalFM reports a series of tweets that the young girl from New York sent out to her, it's reasonable to assume, favourite actor. Little did she know she would do much more than meet him.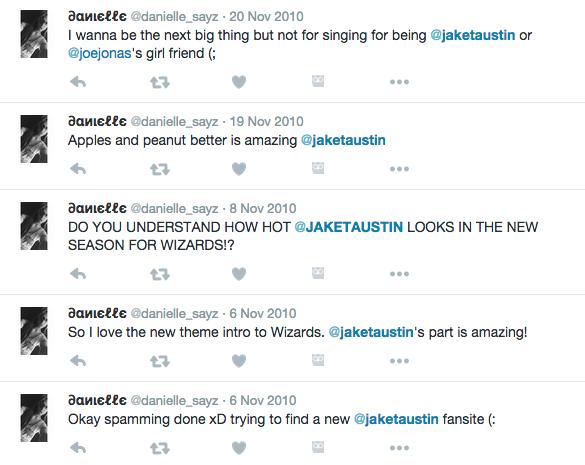 Until one day, Jake made the first online move…

Then, Danielle managed to meet him. This is their first ever photo together, took in 2011.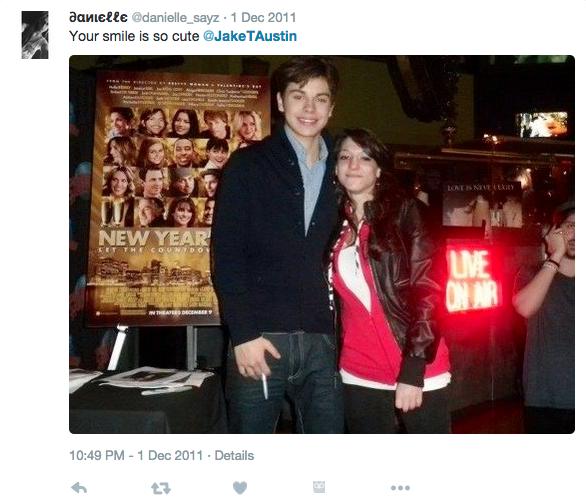 In 2014, her love for him was still strong as ever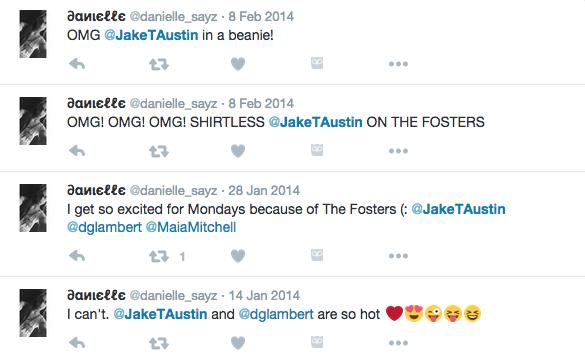 Then…. In late December of 2015, he posted this photo with her which melt our hearts, and the media was quick to label her as Jake's "mystery girl"
Is this or is this not an actual life fanfic? Looks like there's a new ship in the water, and we are 107% aboard. Opinions? Ship names (Dake? Janielle? Jenielle? Daniake?)? You know where to tweet them.