Actor Clifton James, who appeared as Sheriff JW Pepper in two James Bond films, has died at the age of 96.
He died close to his childhood home in Gladstone, Oregon, on Saturday due to complications from diabetes.
He was best known for appearing alongside Sir Roger Moore in the Bond films Live and Let Die and The Man with the Golden Gun during the 1970s.
His daughter Lynn said: "He was the most outgoing person, beloved by everybody."
She added: "I don't think the man had an enemy. We were incredibly blessed to have had him in our lives."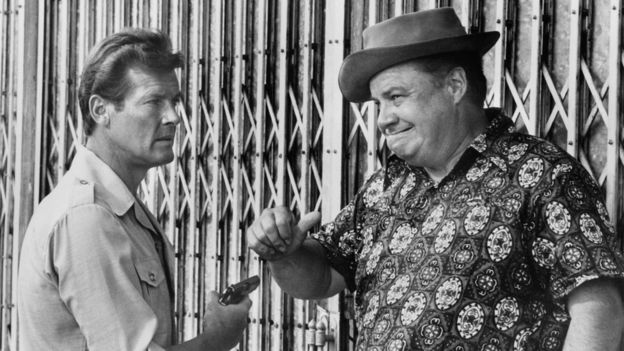 In 1973 James played sheriff JW Pepper in Live and Let Die, in which he made an appearance in a car chase.
His character was extremely popular, so much so that he was invited back to play the role in The Man with the Golden Gun, where he took part in another car chase and had an incident involving a baby elephant.
Sir Roger Moore paid tribute on Twitter "Terribly sad to hear Clifton James has left us. As JW Pepper he gave my first two Bond films a great, fun character."
Our thoughts are with his family, send us your well wishes to @CelebMix on Twitter.