Singer-songwriter offers a taste of what's to come from upcoming Christmas inspired new album.
Multi platinum-selling recording artist Jamie Cullum today shares the music video for his latest single, Turn On The Lights – a joyous and super sentimental track taken from his forthcoming festive album The Pianoman At Christmas. 
Produced by British film maker and photographer Andrew Corrigan, the beautifully shot black and white clip sees Jamie deliver an intimate at home performance of the songs charming lyrics, interspersed with cutaway shots of the albums recording at the legendary Abbey Road studios in London.
Watch the official music video for Turn On The Lights below:
---
The Pianoman At Christmas
Hailed as being his most "ambitious album so far", on his latest record Jamie Cullum delivers 10 original, classic sounding songs, all produced by Greg Wells (The Greatest Showman, Adele, Dua Lipa, John Legend) and played by 57 of Britain's finest musicians.
Recorded inside the world famous Studio 2 at Abbey Road, the album promises to be an out and out festive delight – it's timeless feel and enduring messages of unity and hope, ensuring it's status as an eternal Christmas classic upon it's release on November 20th.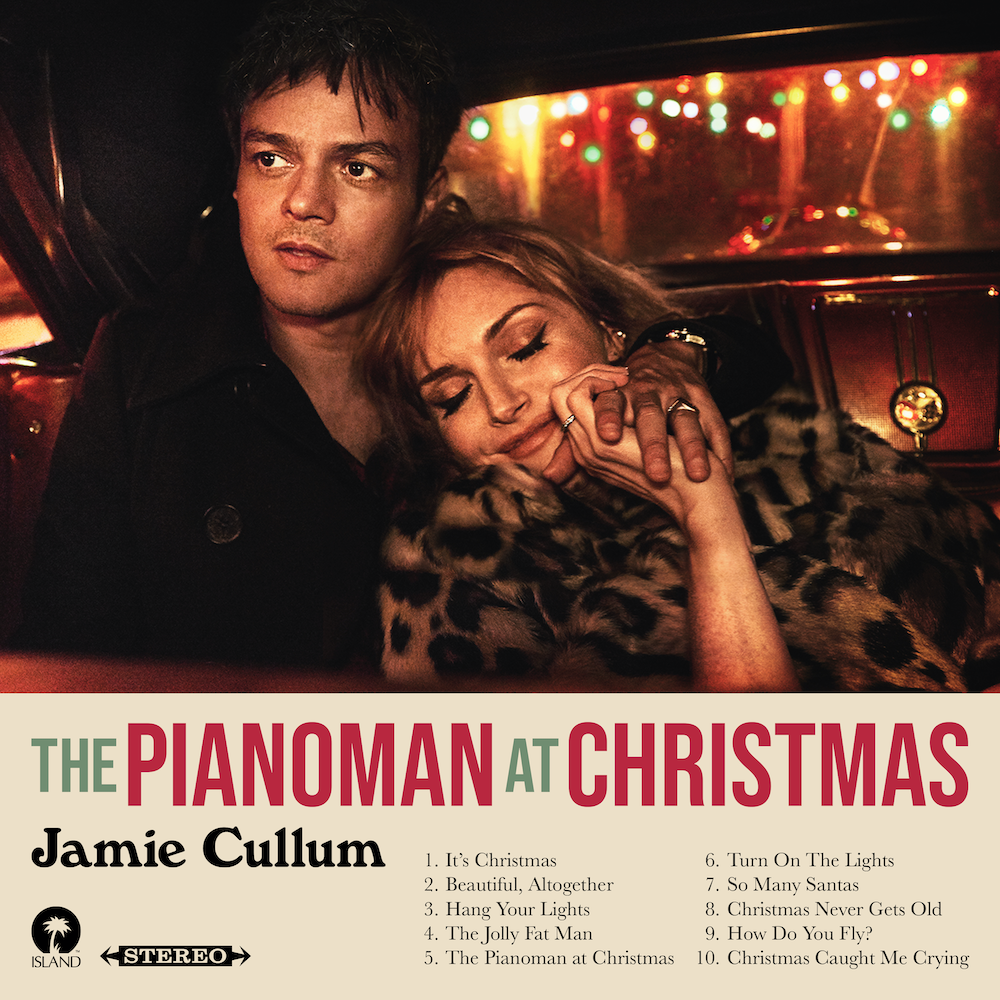 "So much of the Christmas music we all love is stuffed full of all the things I am really drawn to in songs." Jamie says explaining the idea and concept behind the album. "Our ears seem ready from December onwards for big bands, huge orchestras, beautiful chord changes and focused, timeless lyrics. It is a world of classic songwriting that I have been operating in since the beginning of my career."
"So I set myself the task to try and write ten, original Christmas songs that used these skills and obsessions to create something uncynical and adventurous, full of the joys and complexities of the season, that could be something you feel like reaching for every year."
"I have been so lucky that every corner of this record has been touched by the world's best – from the legendary Studio 2 at Abbey Road, to the engineers, the arrangers, the producer and mixer. I hope the care, attention to detail and sheer joy that we put into this record will bring a little magic this Christmas."
'Turn On The Lights' is taken from Jamie's forthcoming album, 'The Pianoman at Christmas', which is available for pre-oder now.
---
Let us know your thoughts on Jamie Cullum's new music video for 'Turn On The Lights' on over on Twitter @CelebMix now.