Jauz has joined forces with Sum 41 drummer Frank Zummo for a wild new collaboration, "Sick", which features vocals from South African musician (We Are) PIGS.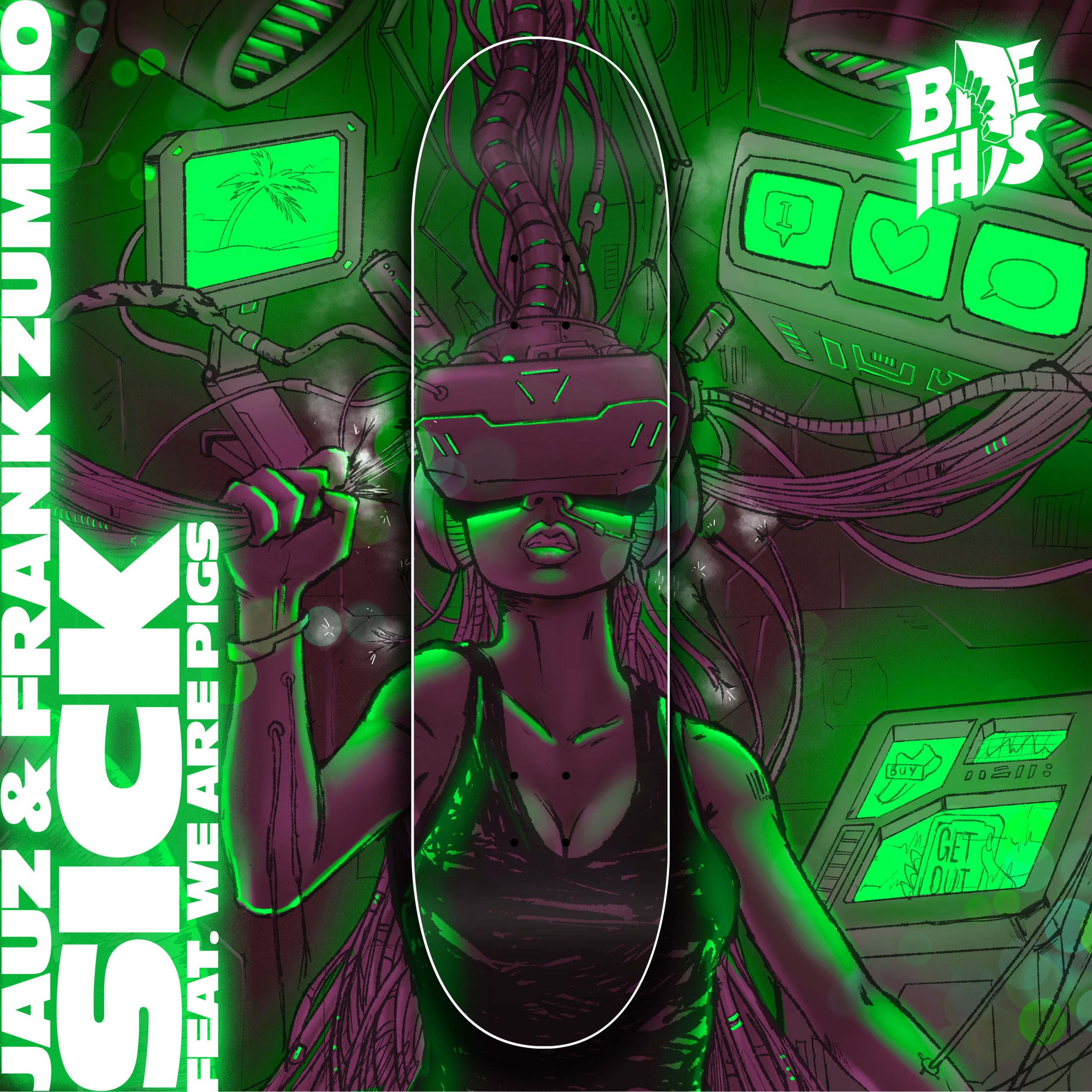 Fusing electronic, punk, drum n bass and dubstep music together, "Sick" sounds like a racket but it's also an incredibly catchy slice of music that is enough to get your heart racing and have you up on your feet, moshing to the beat.
With a song as thrilling as this, we hope that Jauz, Frank and (We Are) PIGS can all team up together in the future. We can't wait to hear what they will all come out with next in their music careers.
Jauz is a well-known figure in the electronic dance music (EDM) scene, having achieved a legion of fans thanks to his concerts and Twitch livestreams.
In 2020, he teamed up with singer-songwriter Karra for his single "Wildlife", with CelebMix talking to both artists to get the lowdown on the song.
Jauz recently dropped the single "Oceans & Galaxies" earlier this year, as well a remix of the Robin S classic "Show Me Love".
Frank Zummo is best known as the drummer for punk rock band Sum 41, who have been going strong for over 20 years.
He released the EP "It's My War" last year on Jauz's very own record label, Bite This!
Meanwhile, (We Are) PIGS – a musical project founded by Esjay Jones – has collaborated with the likes of Billy Corgan of Smashing Pumpkins, Korn's Brain 'Head' Welch and Morgan Lander of KITTIE.
Jauz, Frank Zummo and (We Are) PIGS' new single "Sick" is out now, and you can listen to it below:
Make sure to follow them all across social media:
Jauz: Twitter | Facebook | Instagram | SoundCloud | Twitch
Frank Zummo: Twitter | Facebook | Instagram
(We Are) PIGS: Twitter | Facebook | Instagram | SoundCloud
Let us know your thoughts on the song over on Twitter @CelebMix!