Jax Jones and Calum Scott bring the heat this week with the release of their brand new single "Whistle" – a high octane dance / pop track that sees the duo make a rather persuasive case for a giving a former lover a second chance…
---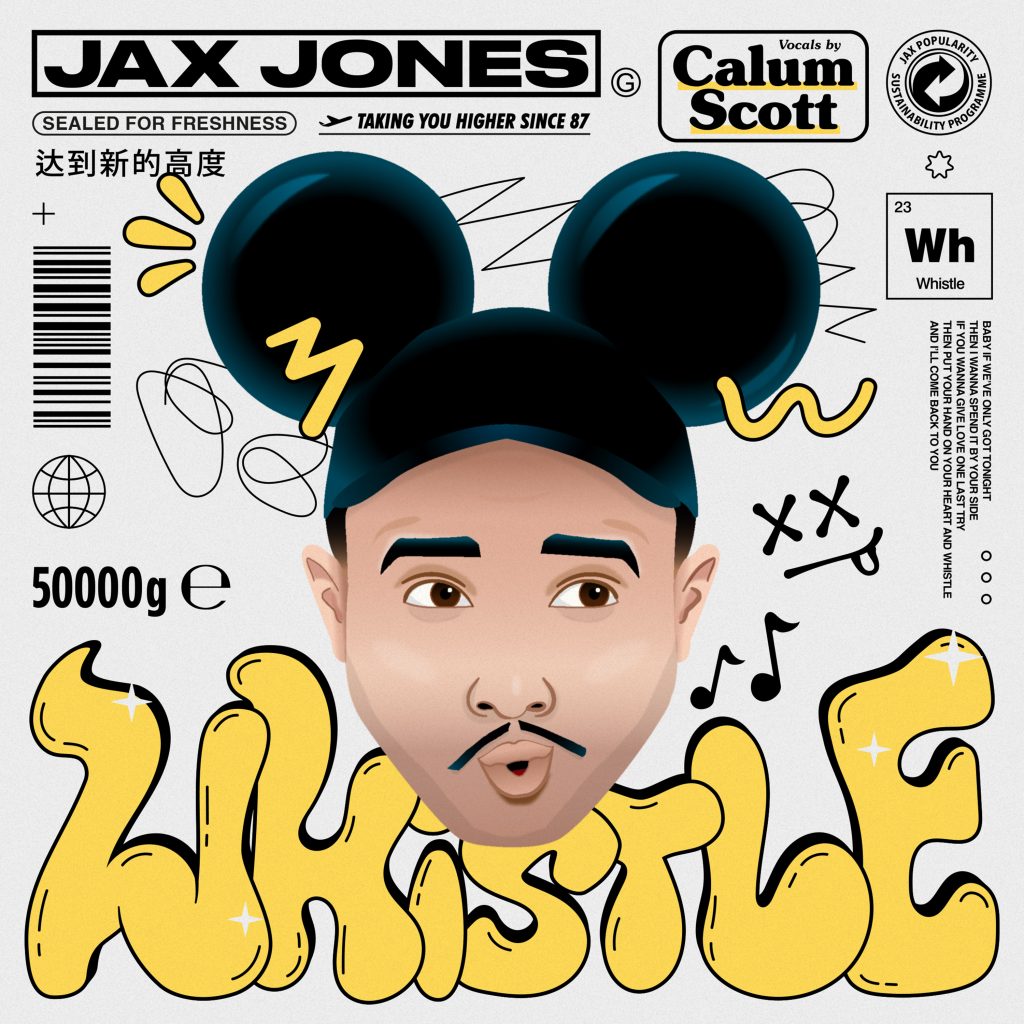 ---
In press release announcing the tracks existence, Jones says of teaming up with Calum: "I'm very excited to be collaborating with Calum on Whistle. His vocals are outstanding and bring the song to life. 2023 is going to be a busy year for me and Whistle is the start of a long line of releases."
With Scott adding: "I'm so happy to be collaborating with Jax on this record! I remember hearing an early demo of 'Whistle' and immediately wanted in with the boys to finish the song and record a vocal! Big fan of Jax as an artist but after hanging out with him and his family, I'm a big fan of him as a person too!"
Co-directed by Jax along with Charlie Sarsfield (Stormzy, George Ezra), and shot on location in London on an old bus that the "You Don't Know Me" hitmaker used to ride through his local borough Elephant & Castle, the clip follows the lives of everyday folk as a special motion control camera follows them on their travels from morning until evening.
Watch the official music video for "Whistle" below:
Having enjoyed major musical success in 2022 with "Where Did You Go?" (a colossal chart smash featuring MNEK that became the second biggest song of 2022 at UK radio, and has to date amassed over 450 million combined global streams), Jax promises fans "Whistle" is just the start of more new music to come…
"With this run of music, I'm digging into my influences from when I was a teenager. That's why a lot of the songs sound nostalgic and why there are lots of visual nods to my early life. For example, we shot the video for Whistle on the buses that I took every day to my music classes; the 176 and the 363. Using those routes allowed me to show my version of London, such as the multicultural aspects that influenced me musically and make up so much of who I am today. Similarly with the artwork you'll find nods towards the influences from my youth. By showing these influences I'm exploring the idea of taking things that you grew up with and inserting yourself into them, allowing you to take ownership of them rather than be put on a pedestal now that I'm older."
"Whistle" is available to download / stream across all platforms now
---
Let us know your thoughts on Jax Jones and Calum Scott over on Twitter @CelebMix now!