Having already teased fans on social media with sporadic clips and soundbites, Junior Andre this week drops the full version of his official debut single, 'Slide' – an ice-cold slice of R&B / pop that looks set to go down a storm this summer!
---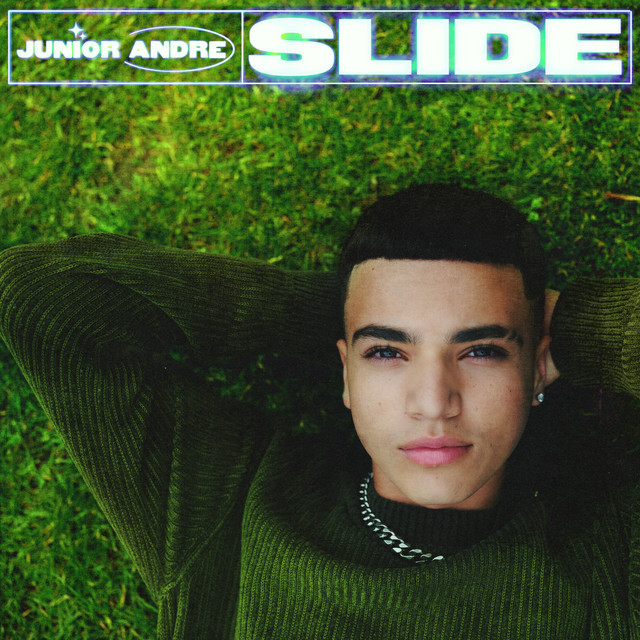 ---
Co-written by Andre himself along with Marcello Spooks and produced by Luke Grieve (Dave, Stormzy, Meekz), the super infectious track sees the 17-year-old singer reflect upon a particular relationship in which "even the negatives became positive". Commenting further on the inspiration behind the song, Junior says in a press release: "'Slide' is about finding a girl who is good for you. Someone I can rely on. You're willing to take the risk for her because she's different, but at the same time she doesn't know exactly what she wants."
For the singles accompanying music video, directed by Rosie Matheson (ArrDee, Pa Salieu, Yxng Bane) we see a charismatic Junior and his crew of friends working hard in the studio and getting into the party spirit during their downtime, demonstrating their energising dance moves and playful personalities.
Watch the official music video for 'Slide' below:
---
Introducing… Junior Andre
While a passion for music has always been in his blood, Junior Andre is the first to admit pursuing a career in the entertainment hasn't always been at the forefront of his mind.
Having grown up surrounded by music, and inspired by his Greek-Cypriot heritage, Junior initially found himself gravitating towards the sounds of 90's music legends like Mariah Carey, Whitney Houston and Michael Jackson, before broadening his tastes to include Drake, Kendrick Lamar and Bruno Mars,and then current wave stars Dave, AJ Tracey and Koffee.
However it wasn't until a chance visit to Rebel Studios (home to Rebel Records) in west London that the young star really considered stepping up to the mic…
Feeling instantly at home, and finding a friend in songwriter and artist Marcello Spooks, who happened to be working in the studio that same day, Junior quickly got to work and by the time he left the session he already had a track under his belt and had unknowingly started a journey that would lead to him signing a deal with Columbia Records in partnership with Rebel Records.
Since then the teenager has spent months in the studio putting together a catalogue of songs that push the boundaries sonically to include elements of both R&B and pop, all united by Andre's "sun-kissed summer vibes and confident charisma". And with the promise of more new music coming soon, we're expecting to see and hear big things from Junior Andre…
'Slide' is available to download / stream now.
---
Let us know your thoughts on Junior Andre over on Twitter @CelebMix now!