Still riding high from the runaway success of 'Unholy' – her global #1 smash hit duet with Sam Smith -international megastar Kim Petras drops new solo music this week, in the form of her latest single 'If Jesus Was A Rockstar' – a super melodic, guitar-driven pop anthem co-written and produced by the legendary Max Martin.
Introspective, poignant and deeply personal, the track finds Petras reflecting on finding her own relationship with spirituality after not feeling welcomed by the institution of religion when she was younger. Wondering if more people would be accepting and embracing of religion, if religion itself were to embrace them for who they are, Kim uses the songs lyrics to create her own "badass Jesus" as a call fro inclusion.
Watch the official lyric video for 'If Jesus Was A Rockstar' below:
---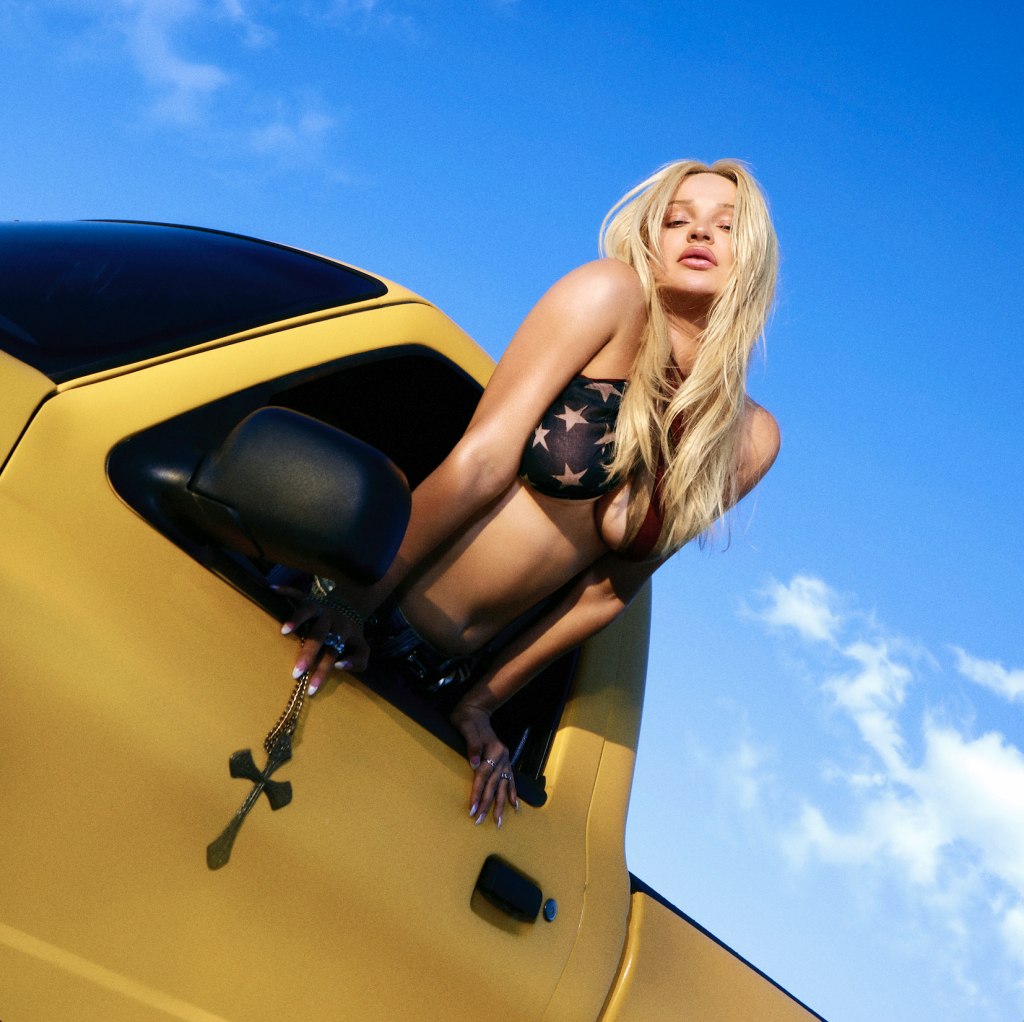 ---
There can be no denying that 2022 has been quite a year for Kim Petras – the German born, LA based pop goddess famous for hits including "Reminds Me", "Future Starts Now" and "I Don't Want It All".
Having broken records, with her serendipitously-timed cover of Kate Bush's 'Running Up That Hill' (which became one of the most successful Amazon Originals of 2022), and delighted die-hard fans with the release of a special Amazon mini-documentary giving unprecedented access behind the scenes of her epic performance at this summers Coachella festival, it was to be the release of Petra's duet with Sam Smith 'Unholy' that would prove to be the crowning glory in what can only be described as a monumental year for the singer!
Co-written by Petras and Smith, along with Blake Slatkin, Henry Walter, Ilya Salmanzadeh, Omer Fedi and James Napier, the song quickly became one of the year's top pop debuts, smashing records and rocketing to #1 on the Billboard Hot 100, #1 on the Billboard Global 200 Chart, #1 worldwide on Spotify and Apple Music, and #1 on the UK Official Singles Chart.
Its immediate success marked Kim's first career #1 single, her first Billboard Hot 100 debut (the highest first debut of an act on the chart since 2016) and her biggest streaming day of all-time on Spotify, with over 10 million catalogue listens.
"If Jesus Was A Rockstar" is available to download / stream via Republic Records / Amigo Records now.
---
Let us know your thoughts on Kim Petras over on Twitter @CelebMix now!