On 2nd March, KPOP group TEMPEST made their debut with their first album 'It's ME, It's WE'. The members of the group include Hanbin who was popular on I-LAND. In which, this was a show that ENHYPEN was made on.
There are also members who are famous for appearing on season 2 of Produce 10, Hyeongseop and Euiwoong.
Tempest were launched by YUEHUA entertainment. We are definately looking forwards to what Tempest have to offer with their music.
The main track on their debut is called 'Bad News'. It is a upbeat track that has funky vibes. It is definately a dance track that makes us feel like dancing. The music video has some amazing visuals and the choreography is energetic. In addition to this the colour pallette for the music video has pop with a mix of hip hop vibes.
The album as a whole consists of a variety of different genres. In which, this demonstrates that the group are experimenting with different genres. However, also demonstrates versatility.
'Just a Little Bit' and 'Find Me' are another two tracks on TEMPEST's debut that have a dance tempo to them.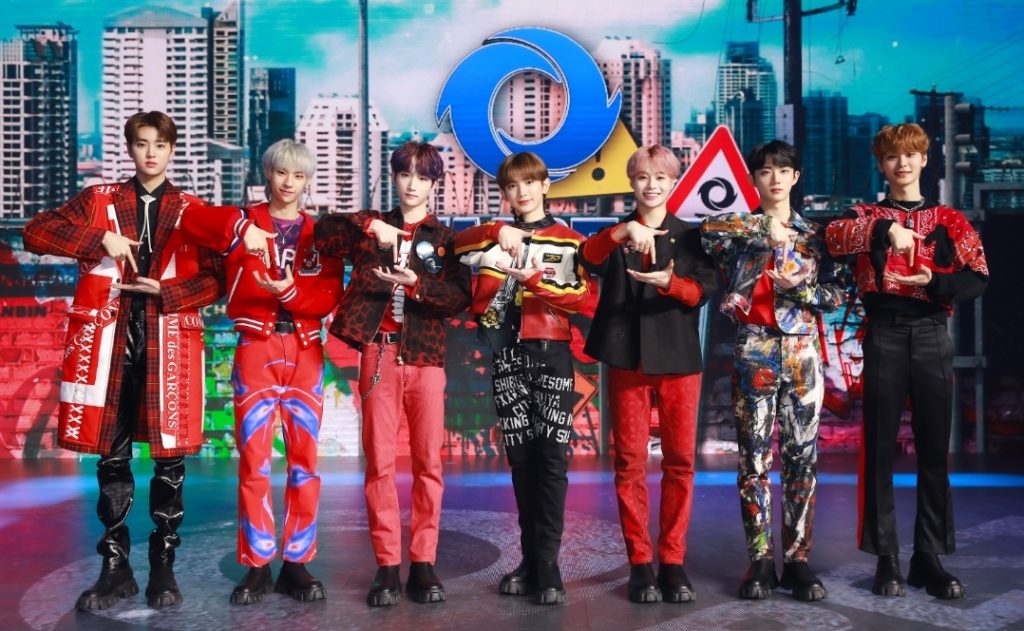 We are then greeted with 'Next to You' which is a slow tempo track. The vocals are delicate and the song is aesthetically pleasing. It is certainly a nice and laid back track.
The final track is 'Bad at Love' this is an upbeat track. This track has hip hop vibes. It definately sounds amazing.
We are loving TEMPEST's debut album. The group have great vocals. They also make their dance choreography for 'Bad News' look effortless. We can not wait to see all the good things 2022 has in store for them. They are hoping to take the KPOP world by storm, which is definately an amazing mindset to have.
Let us know what you think on Twitter @CelebMix