Ahead of her Grammy's performance on Monday (February 15), Lady Gaga, who is known to be a huge Bowie fan, paid Homage to the late Singer by getting a Ziggy Stardust tattooed on the side of her body earlier this week as documented on her Snapchat profile.
The singer took it to her Snapchat Story to document the procedure of getting the image of the man who she claims "changed her life" tattooed on her side.
In addition to her numerous tattoos, Lady Gaga, who is famously known to be a patron of the LGBT, was inked on Los Angeles last Saturday by famous Tattoo Artist, Mark Mahoney, sources reported. As the onlookers have captured the experience and has since been shared on social media, check out this screenshot of the Born This Way artist's recent tattoo.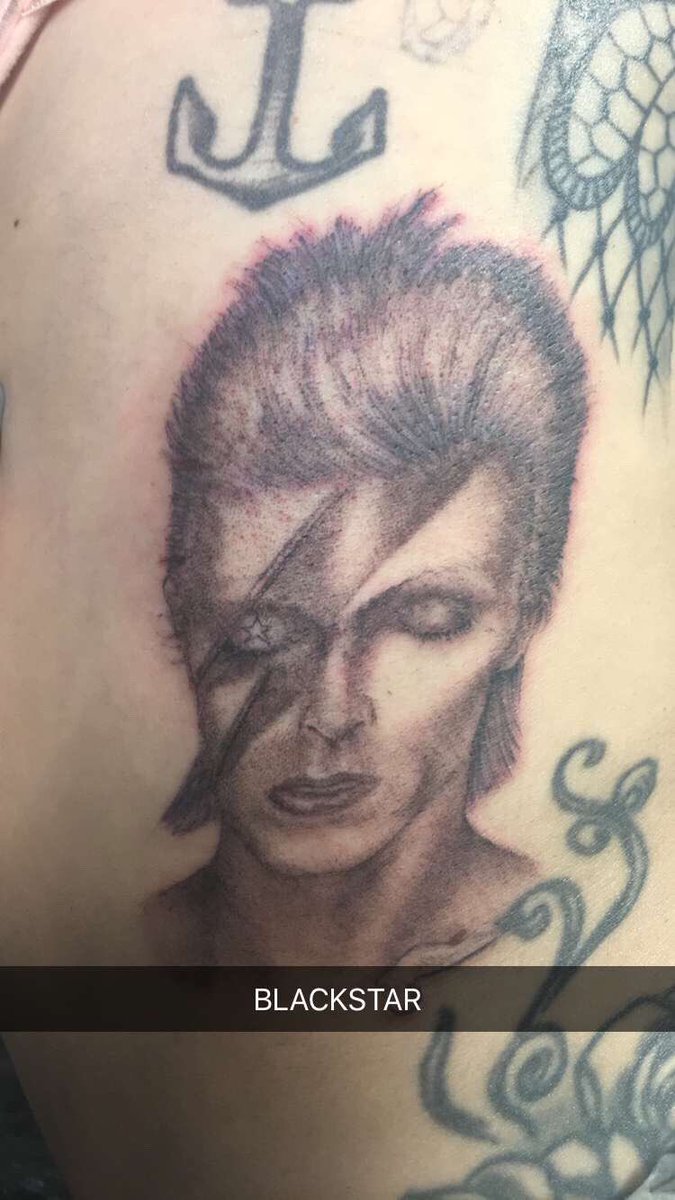 Prior to Bowie's death, Lady Gaga was already confirmed to appear at the Grammy's to perform, Producer Ken Ehlrich confirmed, and as the tribute for the late singer came together, it only made sense that Gaga perform it solo.
"When I fell in love with David Bowie, when I was living on the Lower East Side, I always felt that his glamor was something he was using to express a message to people that was very healing for their souls," Lady Gaga told in an interview. "He is a true, true artist and I don't know if I ever went, 'Oh, I'm going to be that way like this,' or if I arrived upon it slowly, realizing it was my calling and that's what drew me to him."
Lady Gaga is set to perform an 8-minute tribute to David Bowie who died last month after a long fight with cancer at the age of 69.
The Grammy's will air live on CBS, Monday, February 15.
Make sure to leave your comments below or tweet us @CelebMix