To celebrate Mental Health Day 2020, tomorrow (10th of October), Paramedic Laura Heath is doing a skydive to raise money for our lovely friends over at Cybersmile, an organisation that supports people who have been affected by and raises awareness of cyberbullying. They also campaign for the internet to be a safe and welcoming place for all.
Sadly cyberbullying is something that has become an everyday reality. Approximately over 20% of people experience cyberbullying in their lifetime. It is a terrible thing to encounter. Especially if you're someone who works in a high-pressure and public-facing job, like Laura is on the front line, as a paramedic working for the NHS in the UK.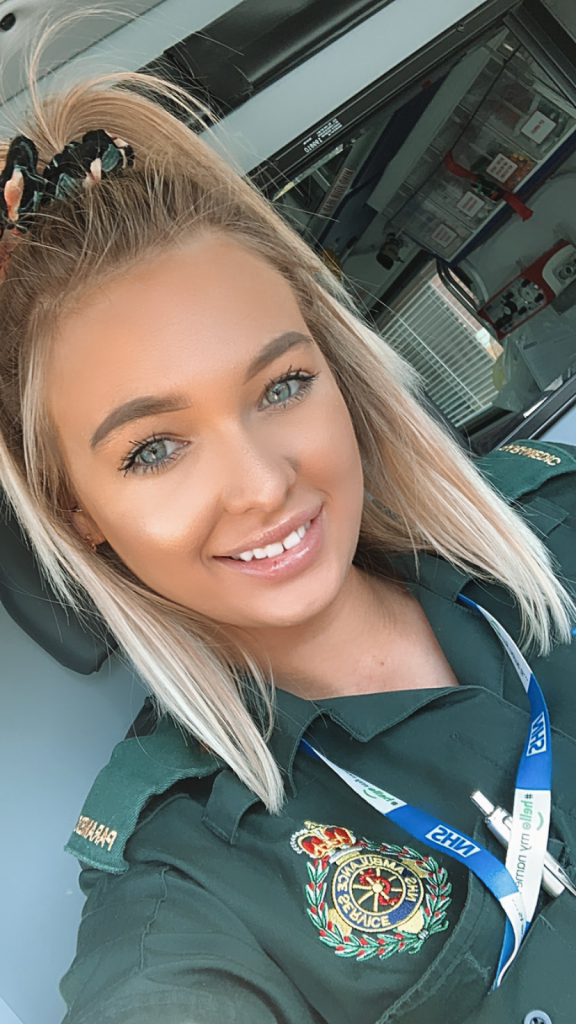 Followed by millions of people on social media, recently 24-year-old Laura Heath received hate-filled and hurtful comments on her account, due to Laura attending work while wearing make-up. which then gained a lots of national press coverage.
It was very challenging for her to face. It resulted in a majority of sleepless nights, where she felt worthless and upset over the hatred over social media.
I have spent too many nights doubting myself feeling upset and worthless over the comments from people who have never met me. The trolls took my confidence and happiness for a some time and I began to suffer with depression. I felt as though no matter how good of a person I tried to be or how much I try and be myself, I was never good enough and there was always something to be picked at.

Laura Heath
To overcome this, Laura wanted to turn her negative experience into something positive as that's what she has always done when 'life turns sour'. Laura began to search for online charities and came across The Cybersmile Foundation who she instantly fell in love with.
I am doing this jump for anyone who has felt like their not good enough as a result of social media. I am petrified of heights and I do not like flying so I am really facing my fears although I am hoping by doing this, I make the world a little bit of a better place. In a world where we can be anything, be kind.

Laura Heath
If you want to help Laura raise money for Cybersmile, then click here. You can also find out more about the amazing work the organization does here.