Fifth Harmony member Lauren Jauregui is someone we believe to be a breath of fresh air in the celebrity world. Not only is she talented, but she is appreciative of her fans, down to Earth, charitable and uses every opportunity she gets to spread love and positivity.
Lauren is constantly sending Tweets regarding world tragedies, political issues or just inspiring Tweets in general which are sure uplift and empower anyone who reads them.
She is also always making long Instagram captions to share her refreshing beliefs. Finally, she has used interviews as a chance to make sure people understand feminism, LGBTQ+ rights, and to spread the message that everyone is beautiful.
So, we thought we would take a look at some of her best quotes which truly show why she is so adored by millions. They are a true representation of her loving heart, kind soul and wish for everyone to be educated and feel loved.
I think that it's important to remember that intelligence and confidence are two of the most beautiful attributes a person can have. But its very important to also remember that compassion, generosity, and humility are their counterparts, and without them intelligence and confidence simply become arrogance.
You need to learn to love yourself and be confident in who you are before you can love others completely and before others can love you completely.
Remember that you never truly know a person until you've had many full and deep conversations with them. Don't judge so quickly and leave room for love with each person you meet.
Never let anyone's opinion or perception of you convince you that you are someone you're not. Keep your head up.
A person's sexuality should not be and is not as significant as a person's smile, or charisma, or passion, or honesty, or pretty soul, or music taste, or I don't know, important things that make people who they are.
At the end of the day, you were born with you and you are going to die with you. So you need to love you.
Who you love shouldn't describe who you are and who you love is your choice! Don't let anyone tell you who you're supposed to love.
Be confident. Be compassionate. Be intelligent. Be humble. Be generous. The universe returns to you what you put out.
Beauty is not defined by the clothes you wear or the makeup on your face BUT by the way you carry your struggles with smiles, hard work and love.
Express who you are in a world where everyone is the same.
No person or thing hurting you is worth you hurting yourself.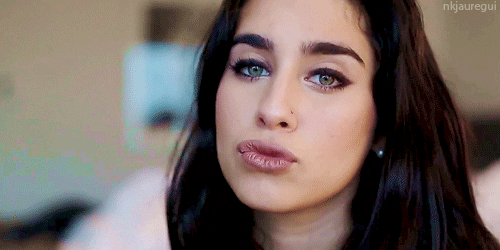 Sometimes, finding the light means passing through the deepest darkness.
A huge part of Feminism, I think, is the coming together of women. It's supporting each other and not breaking each other down.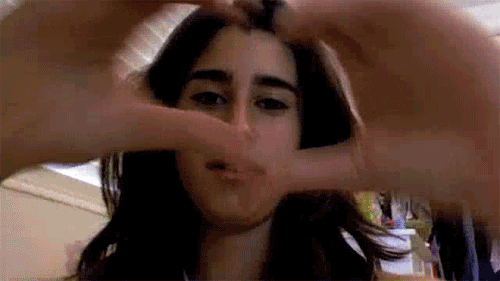 You are good enough and smart enough and pretty enough to be happy.
Love yourself and know that it's okay to love yourself.
That's the beauty of the world, is that we are each legitimately our own little universes.
I'm not a lesbian, I just appreciate the fact that girls can be just as hot as guys.
Which was your favourite Lauren quote? Let us know either by commenting below or on Twitter @CelebMix.