Liam Payne and Louis Tomlinson had a mini One Direction reunion as they both played at the CCME Festival in Madrid.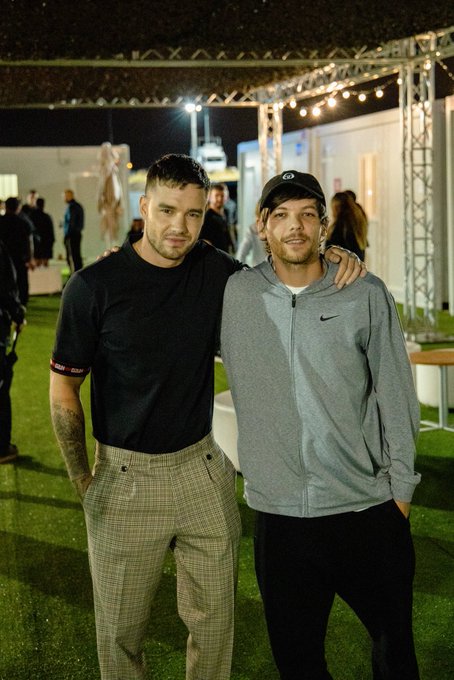 The CCME festival, also known as the Coca Cola Musical experience is an annual two-day event held in Madrid, Spain which sees some of the worlds biggest musical names perform to nearly 66,000 people.
Liam took to the stage on Friday evening, delighting the crowd with a set which included some of his most well-known solo songs, Get Low, Bedroom floor and Familiar.
?@LiamPayne performing #Familiar at #CCME in Madrid – 13/9 via @Musica_VAVEL IG story pic.twitter.com/NDqPtEErDg

— The Daily Payne (@realdailypayne) September 13, 2019
As well a nod to his 1D bandmates as he covered 1D classics Drag Me Down and Little Things.
? @LiamPayne performing #LittleThings at #CCME in Madrid – 13/9 via rafa_herrero IG story pic.twitter.com/M2WhqOppMm

— LP ?? (@LJPMED1A) September 13, 2019
He also got the crowd to sing Happy Birthday to bandmate Niall Horan.
?@LiamPayne making the entire #CCME audience song Happy Birthday to @NiallOfficial in Madrid tonight – 13/9via @CocaCola_es pic.twitter.com/mx6IpCR92J

— The Daily Payne (@realdailypayne) September 13, 2019
Louis headlined the Saturday night, in the highly anticipated first headline show of his solo career. He too paid homage to 1D, opening with Steal My Girl and further into the set breaking out into Little Black Dress. He did an absolutely stunning cover of The Killers smash hit Mr Brightside, which we loved! It showcased to the 60 thousand plus strong crowd, just how at home Louis is performing this genre of music.
He also performed some brand new songs including the vulnerable and emotive Defenceless, Don't Let it Break, Habit and Too Young. Which you can listen to below courtesy of fan Gaelle, who videoed the performances and posted them to her Youtube channel for all Louis fans who sadly couldn't attend CCMe, to experience Louis's first headline show.
Louis new tracks further cement his reputation as an emotive and truthful lyricist, whose songs tell stories of love, loss, heartbreak and finding the inner strength to move on from difficult experiences in life. No matter the subject matter all the songs he's debuted share one important thread they all motivate the listener and provide hope! This was a taste of what to expect from his solo album which is due out early 2020, and we cannot wait to hear more!
Also on the Kill My Mind singers setlist was, of course, his new single and fan faves, Just Hold on and Two of US.
Let us know at @CelebMix what you thought of both Liam and Louis's performances, let us know which of Louis's new tracks is your fave!