The Brazilian Butt Lift is the hottest procedure right now.
If you've been anywhere near social media in the past year, you've seen articles and comments about Brazilian Butt Lifts (BBLs). Many women have gotten a butt lift done to achieve the coveted hourglass figure.
Unfortunately, procedure can be very dangerous. It's crucial that patients find a trustworthy and trained professional surgeon. But what if there was a non-surgical way to get the perfect BBL?
There is! Dr. Simon Ourian performs non-surgical butt lifts, and the results are the Kardashian-style bodies that everyone wants. Check out more information below.
Wait, What's Involved in a Typical BBL?
A typical BBL involves fat grafting. Fat is pulled from the stomach, hip, and/or thighs through liposuction. This fat is then transferred to the butt.
The injection sites on the butt are specifically placed to provide ideal curvature and volume. (It'll look like you've been hitting your squat goals every day at the gym.)
It takes a couple of weeks to heal from a BBL, and you're not allowed to sit or lie down on your back. People are typically able to sit in a normal position 8 weeks after the procedure.
BBL: Dr. Simon Ourian Style
This celebrity doctor in Epione Beverly Hills uses a Neustem dermal filler to achieve the desired look. It's much safer than the typical procedure.
The fillers he uses are dissolvable – in case you aren't satisfied with the results. This won't be an issue because Dr. Ourian takes his time with patients to make sure they're getting the perfect shape!
You'll also be pleased to hear that this procedure is much less painful than a typical BBL. You won't have to worry about not being able to sit for several weeks.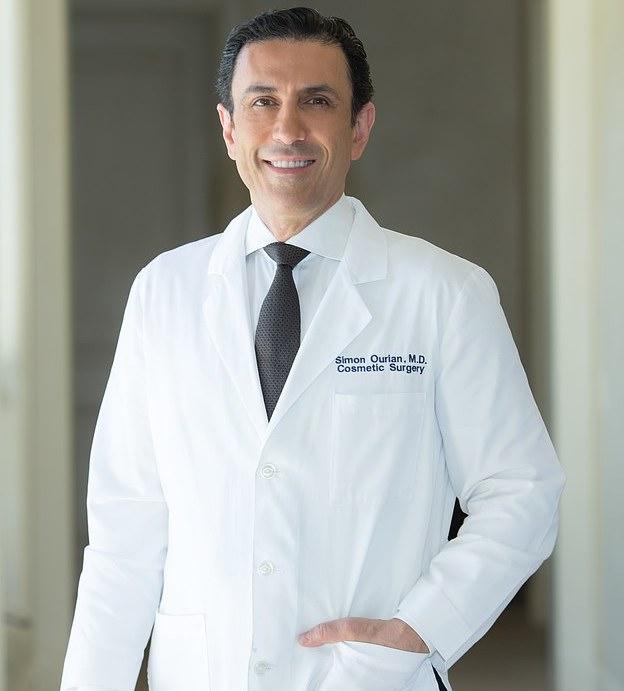 What if I Can't Make It to His Clinic?
Many people aren't able to join Dr. Ourian's list of celebrity clients because he only practices out of his Epione Beverly Hills Clinic. However, there are things you can be doing in your daily routine to better shape your rear-end.
Great exercises for getting a bigger butt include glute bridges, walking lunges, and squats. Do these exercises 4 to 5 days a week. It takes a few weeks of consistent exercise to notice results.
You can also try shapewear leggings and spandex to give your bottom a helpful lift. Try on a variety of different pants to decide which style is most flattering for your body type.
Safe and Sexy: Dr. Ourian's Butt Lift
Do you want a butt lift without the scalpel? Dr. Ourian has perfected the art of non-surgical butt lifts.
Typical BBLs involve fat grafting and long healing periods. Dr. Ourian's procedure uses painless dermal fillers to achieve a bubble butt shape.
His Epione Beverly Hills clinic features an array of procedures—including butt lifts, laser skin treatments, and breast treatments. Request a consultation today.