Lorde sent fans into a frenzy this week by breaking her social media silence and hinting at the release of new music.
The singer-songwriter hopped onto her Instagram story to encourage her New Zealand followers to vote in their upcoming election. "We know we live in a special place," she wrote, "and adding all of our voices to the conversation, speaking up for communities or organizations that mean something to us – that's what keeps it that way."

The 23-year-old made a series of stories, detailing which referendums were up for a vote and where fans can find information. "Do it for our beautiful country and for me. And next year I'll give you something in return."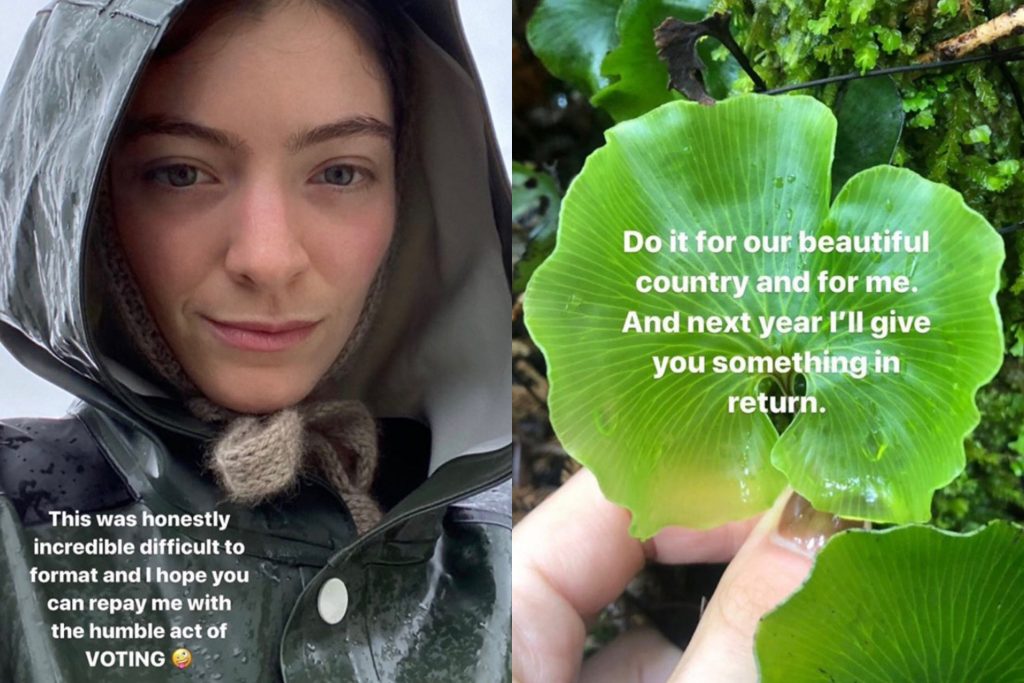 It was that last sentence that left Lorde trending on Twitter Wednesday night. The singer has not released new music since her critically acclaimed sophomore album "Melodrama." The 2017 release went on to be nominated for Album of the Year at the 60th Annual Grammy Awards.
Fans have been on the edge of their seats, waiting for a follow-up album ever since. However, Lorde's return to social media, even without new music, was still a pleasant surprise, as the young star hasn't posted on her Instagram feed since April of 2018.
2021 is off to a hot start with new music from Lorde potentially on the horizon. Let us know if you're as excited as we are @CelebMix on Twitter.