Around this time next week you'll be able to listen your heart out to Louis Tomlinson's  second single titled "Back To You", but until that happens Louis himself made sure that you have enough tunes to jam to.
Big big bangers on here ? https://t.co/7ta9iVqDcR

— Louis Tomlinson (@Louis_Tomlinson) July 14, 2017
Which is exactly what we needed, considering what a tease he's been on Instagram lately.
#IG | louist91: #Backtoyou ? pic.twitter.com/0Rwh2114Zl

— Louis Tomlinson News (@LouisWTNews) July 11, 2017
A playlist appeared on Louis' Spotify account simply named "Back To You", and it features many great songs and beloved hits. Some worthy mentions include "Jesus Of Suburbia" by Green Day, "Barcelona" by Ed Sheeran, "Tears Dry On Their Own" by Amy Winehouse, "Is This Love" by Bob Marley and The Wailers, "One" by U2, and "Universally Speaking" by Red Hot Chilli Peppers.
Some great tunes, eh?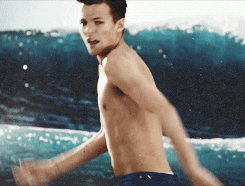 Fans were also excited to learn that Tomlinson included both 1D's "Little Black Dress" (truly, a massive classic) and "Slow Hands" by his fellow bandmate Niall Horan. To conclude the walk down memory lane, we'll just let you know that even "All You Need Is Love" by The Beatles made an appearance, a song that the band sang during their 7th week on The X Factor. Oh how time flies.
And now, we're proud to present to you the iconic playlist itself:
So, looks like we've got the rest of our week sorted. What do you think about the playlist? Tweet us at CelebMix with your opinion.