Louis Tomlinson has released the music video for his emotional and uplifting song Two of Us. The video tells the story of Richard, a man in his 80's who Louis's is helping to complete his bucket list.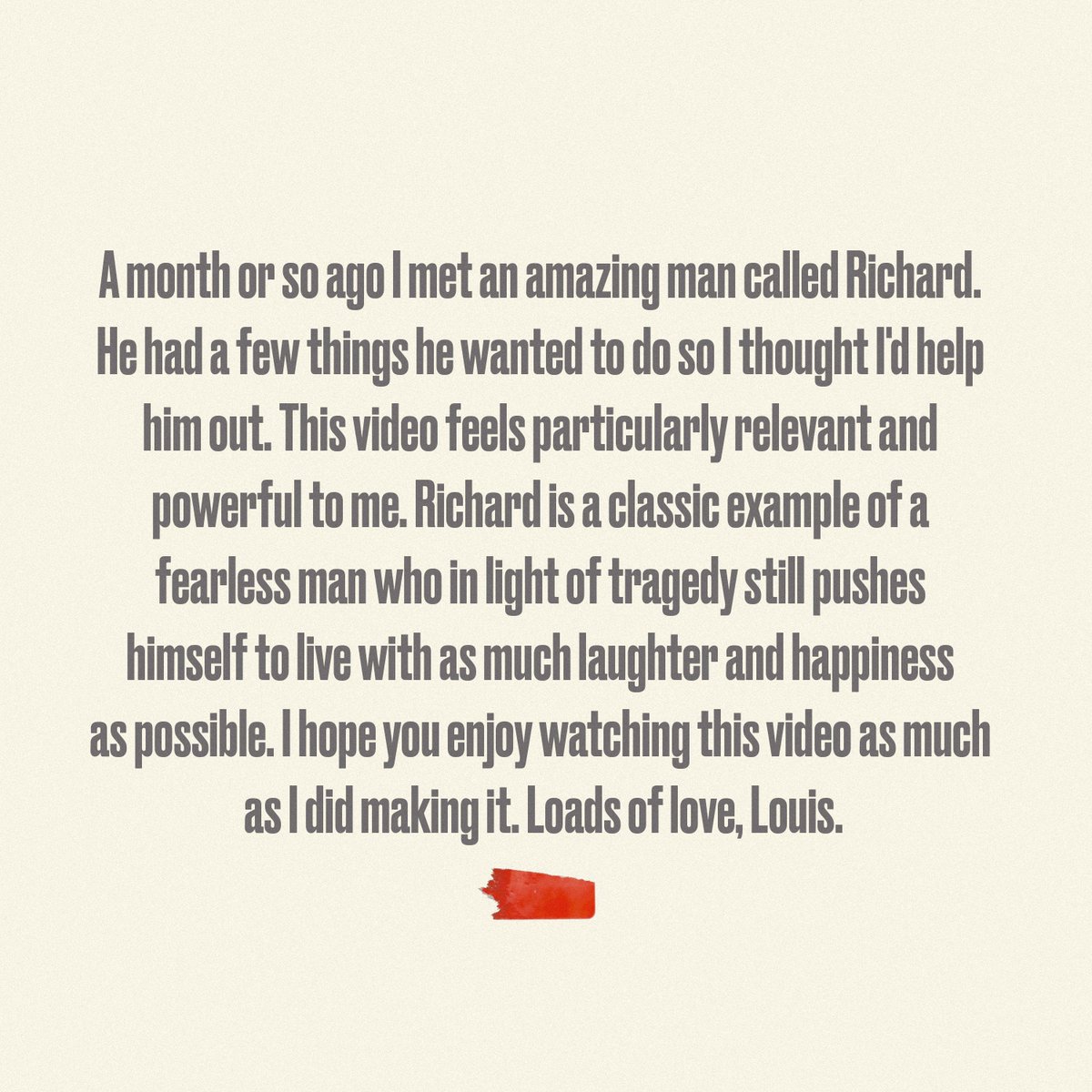 The video is pretty unique. It's over seven minutes long, and is more of documentary, telling Richard's story than a music video. The focus is completely on Richard as he,with the help of Louis completes his bucket list. Louis's single Two of Us plays softly in the background, but it's more of accompaniment to the story.
Richard is from Yorkshire. His wife passed away in December 2016, as Louis reveals around the same time as his own mum, who the song was inspired by. Both Louis and Richard have chemistry and affection for each other and it's a joy to watch Louis help Richard with his bucket list.
Louis helps Richard to tick off numerous things, including pilot a helicopter, drive a race car, ride on a roller coaster , get a tattoo ( sort of didn't happen, he ended up giving Louis one instead) and finally sing on stage to a sold out arena.
This is more than a music video, it's a story of love, hope even in the face of tragedy and living life to the fullest.
The video also raises awareness for three charities:
Alzheimer's Society-, which provides information and support, funds research and helps to create lasting change for people affected by dementia.
Bluebell Wood Children's Hospice- a local charity based in Yorkshire that cares for children and young people with terminal and life-limiting illnesses, they help to create special memories for families. Louis has been a supporter of this charity for many years.
Cancer Research UK– pioneers life-saving research to help there become a day when all cancers are cured.
Let us know your thoughts on the Two of Us music video and let us know what's on your bucket list at @CelebMix.