Multi-Platinum superstar Louis Tomlinson kept his faith in a future where he gets to dream big and has the freedom to pursue his aspirations, make his own musical decisions and embrace any changes he may have through. Gladly, with his forthcoming album, Tomlinson is widening his horizons and taking things to the next level.
Shortly after announcing his sophomore album, Faith In The Future, slated for release on November 11 via BMG, the 30-year-old British singer-songwriter, Louis Tomlinson, has shared his refreshingly lead anthemic single, "Bigger Than Me." To no surprise, the single sent his massively dedicated fanbase into a frenzy on social media and has been making waves on the internet since its release.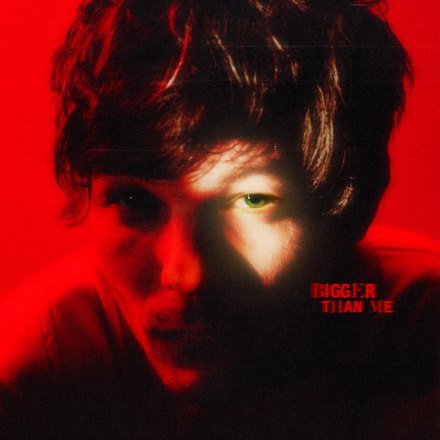 The new invigorating single is co-written by Louis Tomlinson, Rob Harvey, and Red Triangle and produced by Mike Crossey. It is the first release from the singer since the release of his million-selling debut solo album, Walls, in 2020, and the first album since signing with BMG in 2021. 
Louis Tomlinson announced the album on social media: "After living with this album for a while, I can't wait for you all to hear it. Thank you for allowing me to make the music I want to make." Alongside Crossey, Louis Tomlinson has collaborated on the upcoming album with celebrated names of the music industry such as Rob Harvey, Dan Grech, Nico Rebscher, Joe Cross, and Hurts frontman Theo Hutchcraft. 
"I didn't read the signs/ Walking different lines,
I know I took a left/ tryna make it right
All of these voices, all of these choices/ I don't hear them anymore"
"It was my first moment of excitement making this record, and where it felt we were onto something which honours the live show," Louis Tomlinson said in a statement. "I've always strived to be a very normal, humble person in this life, but there's a line to that and a responsibility that comes from being in this position. I realized from doing those live shows what it means to my fans and how everything I do is bigger than me. It's almost a coming of age for myself, and [I'm] putting opinions about myself to the back of my mind and thinking about what it potentially means for other people."
"It took a bit of working out of exactly who I was," he said of discovering his own artistry.
"When somebody told me, I would change/ I used to hide behind a smile/ When somebody told me I would change/ I was afraid, I don't know why/ 'Cause so does the world outside, I realized," the track begins with Louis ethereal vocals crooning as he opens the track, penetrating our hearts with its intense poignancy.
This alt-indie pop masterpiece accompanies a spectacular, cinematic, and thought-provoking music video, which finds a wistful Tomlinson walking through stunning, lush outdoor landscapes lit by the setting sun and collecting stray pieces of wood along his way. When he eventually reaches a bonfire—the sun fully down—he tosses the wood into the flames and watches them burn. He sneaks a tiny piece of wood into his pocket, metaphorically holding on to a piece of himself as he moves into the future.
Watch the music video below:
In a new interview with Official Charts, Tomlinson opened up about the making of his new album, which he calls his most "sonically ambitious" project yet. He also reveals that the free time he experienced while in lockdown during the global pandemic gave him the initial freedom he needed to make Faith In the Future, the title of which he said he'd thought of "before anything else."
"I actually tweeted it for the first time, without any context, last year," he shared. "I felt this magnetism to the phrase. With that statement, I'm not saying we can predict the future or that it'll necessarily look any brighter, but it inspires hope. Have faith in that idea and you won't be any worse off." This profoundly motivating phrase, "Faith In The Future," will undoubtedly be with us for the rest of our lives.
"With the first record, there was an element of me finding my feet and working out what it is I could do," he said of Walls, his 2020 debut solo album. "Deep down, I always knew what I wanted to do, but there was definitely a time when I asked myself the question, 'Can I pull this off?'"
The album, Faith in the Future, which arrives November 11 and is available for preorder, marks the singer's sophomore studio album. Until the release of the album, keep jamming to Louis Tomlinson's enticing discography!
Share your thoughts with us on Twitter at @Celebmix!