Louis Tomlinson has paid a visit to Youth on Solid Ground an initiative to see where the money raised from Children in Need goes and how it helps people.
Youth on Solid Ground empowers young people from the ages of 5 to 15, through sports, youth work and mentoring schemes. The initiative is based in Manchester.
Louis, singer, song writer, actor and once a member of the singing group One Direction spent the whole session, playing, coaching, having fun and talking to the young people about his music, and acting career, as well as his time in football with Doncaster Rovers.

2/3 pic.twitter.com/ThIxC5t3E9

— Youth On Solid Ground (@YOSG_UK) November 6, 2019
Community on Solid Ground is an active and effective charity that uses sports, education, training, social activities, and mentoring to empower young people to increase their confidence, motivation, skills, employability and quality of life. All of CSG's work is underpinned by the determination to improve the quality of life in the local community, addressing four key indicators: Health and Wellbeing.
Not many young people could receive advice from someone better than a talented global singer, song writer, and actor.

COSG personally thank Louis and BBC Children in Need for their time on a most brilliant night and making the session so memorable for all involved.

3/3 pic.twitter.com/F0lMzkexpf

— Youth On Solid Ground (@YOSG_UK) November 6, 2019
CSG also combats health issues, such as adolescent depression and obesity, by increasing regular participation in sports activities. By offering healthy eating and cooking workshops and debates on lifestyle choices, they aim to instil positive behaviour leading to long-term healthy lifestyles for young people who use their services.
The We Made It Singer will be performing on the charities appeal show on Friday 15th November.
This is not the first time Louis has supported Children in Need, he performed numerous times on the show with his One Direction bandmates.
It's an important night for Louis as it marks his first performance for the charity as a solo artist. Louis will be performing a lot in upcoming months, as he's promoting his current single We Made It, and plans to release another song before his album Walls is released at the beginning of next year.
He will also be embarking on a world tour, with many dates already sold out.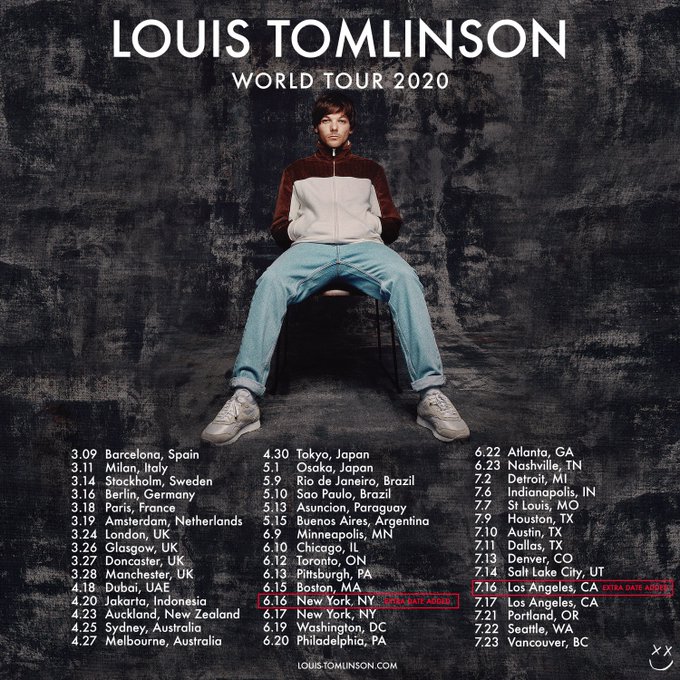 You can found out more about the charity Louis visited here.